 SimmonsBengals special teams coach Darrin Simmons doesn't call it rebuilding. But he won't exactly be reloading when his wounded unit regroups in May for the start of field work.
Simmons' specialists have taken the brunt of the offseason's free-agent losses as the Bengals watched their leading special teams tackler over the past three seasons (linebacker Marcus Wilkins), last year's top teams playmaker (tight end Tony Stewart), and their most versatile teams player (safety Kevin Kaesviharn) head for the greener pastures not allowed by Cincinnati's greening of the salary cap.
"We'll be fine," Simmons said Thursday as he surveyed the biggest hit of his five seasons. "But we'll be very young and very inexperienced and we need these young guys who have been sitting around here for awhile to step up."
Simmons has put together one of the most consistent position groups of the Marvin Lewis era, culminating with last year's punt coverage team that led the NFL. He inherited the league's worst unit and has taken it to two top 10 finishes that included last year's smoke-and-mirrors No. 9 ranking. It would have been a top five finish with any kind of a pulse in the return games, where both kick and punt returns were fourth worst in the league.
And what if the kicking game didn't falter in the last two games with a missed extra point and 39-yard field-goal miss?
All special teams coaches have to adjust every season because the bottom of the roster is always churning. And Simmons did last year when despite losing one of the team's top tacklers to free agency (Kevin Walter), its top tackler (safety Anthony Mitchell) as well as its top all-around player (wide receiver Tab Perry) to injury, the Bengals special teams rose from No. 16.
But Simmons admits he has never had this much turnover of key players.
"Not only did we lose their production and experience, but we lose their leadership and professionalism," Simmons said. "That's what sticks out in my mind. All three guys paid attention to detail and we've lost that professionalism. Now the younger guys have some big shoes to fill."
Like those Triple Es worn by Kaesviharn, who didn't play as much teams as Simmons wanted in '06 but played more than he did in '05 and was a reason for the solid coverage teams that finished No. 1 covering punts and sixth in kicks.
Everybody left the Carolina game talking about Kaesviharn's end-zone interception of Jake Delhomme. But Simmons can only remember Kyle Larson's punt with the clock ticking under 20 seconds.
"The only thing that beats us is a blocked punt and we put Kase into a max protect situation he hadn't practiced in a long time," Simmons said. "Not only does Kyle hit a heck of a kick, but Kase gets downfield and catches it in the air. He's a guy that I had 100 percent confidence at any position and I knew I could have put him in the game anywhere anytime.
"Now we have to find the next Kaesviharn."
That could be second-year players like safeties Ethan Kilmer, John Busing or Herana-Daze Jones.
Or it could come from a combination of players, such as starting linebacker Rashad Jeanty and backup linebacker Andre Frazier, players that performed well last season and could get their roles expanded.
Or, the cavalry could come out of a group off injured reserve like Perry, wide receiver Antonio Chatman, and running back Chris Perry.
Plus, the club has to absolutely get something out of linebackers Ahmad Brooks and A.J. Nicholson, two rookies who struggled on special teams and it cost them playing time on defense. Special teams is a major reason Brooks disappeared late in the season and didn't dress for two of the last four games and it's why Nicholson only played in two games.
Simmons has to account for different syles. He may have to replace Wilkins' speed with Jeanty's physical play or Busing's brains, and get the speed elsewhere. Or he may have to replace Kaesviharn's savvy with Kilmer's athleticism.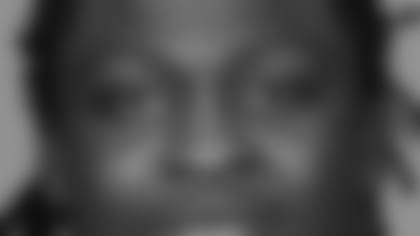 JeantyJeanty is the starting strong side linebacker, but he also scrounged for seven tackles and a fumble recovery on special teams last season and Simmons won't hesitate using him more even if he is starting.
"Every team in the NFL does it. I look at (starting linebacker) Dexter Coakley playing three-fourths of the time on teams for the Rams," Simmons said. "(Tight end) Daniel Graham just got all that money in Denver and he's on the punt team."
Brooks. Nicholson. Jeanty. Frazier. Kilmer. Busing. Jones. These are the guys Simmons needs to replace his trio and, quite simply, he doesn't know if they can because they haven't nearly the experience.
Busing, a converted college linebacker, played in seven games as a rookie and had six tackles.
"He's got the intelligence," Simmons said. "He's like Kase in that you only have to tell him once. And he knows what everybody else is doing, too. I know he knows it because when I ask someone else a question, he'll try to answer it. The question is if he can do it physically consistently and we haven't found that out yet."
Jones played on special teams all last season and came up with 19 tackles and a forced fumble. Frazier became a staple immediately when he arrived off waivers from the Steelers and played in 11 games and had 13 tackles.
Kilmer played like a seventh-round special teams phenom out of Penn State is supposed to play, and anchored the league's best punt cover team as one of the gunners.
But gone is the other Penn Stater, Stewart, and his two huge recovered fumbles off kicks and partially-blocked punt in Denver that very easily could have pushed the Bengals into the playoffs.
But Simmons needs to replace Stewart's 15 tackles as much as anything. Of the four backup tight ends on the roster, only Gregg Guenther has played in the NFL and that was two years ago in five games for Tennessee. The Bengals would like to get more from Ronnie Ghent on special teams and that was a reason they only kept two tight ends last season and put Ghent back on the practice squad.
"You'd be hard-pressed to find a tight end in the NFL with as many tackles as Tony had; that's rare out of that position," Simmons said. "To be honest with you, I don't know much about Gregg Guenther and Tim Day, and that's just one of the things we have to find out."
But this isn't 2003 with Simmons starting from scratch. He's got the NFL's second most accurate kicker off all-time in Shayne Graham. Larson is the club's first $1 million punter after the best punting season post-Lee Johnson and has been tendered the offer due a second-round pick as a restricted free agent Long snapper Brad St. Louis isn't due for another mistake the rest of the decade.
"We've got our core guys. Shayne's back. Kyle should be back. Guys like (running back) Kenny Watson are back," Simmons said. "Tab should be back and that's a big lift. Rashad and Andre are coming off some good play, and Ethan came as advertised and made some plays and he'll only get better."
But Simmons has three extra playbooks in his room now.
"It's a great opportunity for some guys," he said. "The question is who are they going to be?"