IRVING, Texas - The Bengals special teams had America's Team on the verge of defection Sunday with the resourceful kick returns of Glenn Holt and Marvin Lewis' gutsy onside kick call with 14:02 left in a game they trailed 17-16.
"Great call. I loved it. I loved it that we got it," said Bengals quarterback Carson Palmer. "We felt they couldn't stop us. They really hadn't stopped us."
Three snaps after linebacker Rashad Jeanty fell on the ball at his 48, the Bengals gave it right back on running back Chris Perry's fumble and the Cowboys cashed it for a touchdown.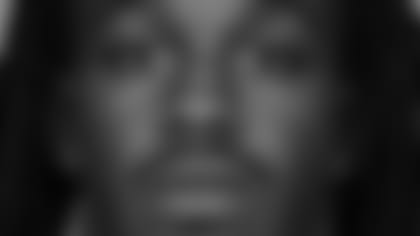 But Holt got the Bengals right back in the game on the ensuing kickoff with special teams coach Darrin Simmons showing the Cowboys a look the Bengals haven't used in more than a year. On top of his 46-yarder earlier in the game out of the same look designed to go to the outside that set up the desperate first score, Holt ripped up the left sideline for 60 yards and was gone if kicker Nick Folk "hadn't grabbed the back of my shoe."
Holt's head crashed to the ground and he woozily left the field, but made sure he came back after the Bengals used the return to score the TD that cut it to 24-22.
"Folk is an excellent kicker and he does an excellent job getting the ball out wide," Simmons said, "He kicks the ball wide and you've got to get up the sideline. It doesn't make a whole lot of sense to try and go all the way back to the middle. It's a play we haven't shown in over a year.
"It's no secret we're big middle (return) team. We changed it."
But Simmons also needed a guy to execute it and Holt showed why he's been among the top half of the kick returners in the NFL.
"The guys believe in him; he runs hard," Simmons said. "He tries to run physical. He tries to run strong. He's made a couple of plays in the return game this year and the guys have a lot of confidence in him."
They also believe in Graham, the most accurate kicker in the NFL and he staked his claim as the team's MVP with three more field goals Sunday. That makes him 9-for-10 this season with the only miss in Hurricane Titans last month.
But his biggest kick Sunday went 12 yards, a squib that breathed life into a lifeless season on an onside.
"Marvin's call all the way; he's the head coach," Simmons said. "We'd been talking about it all game."
That's nothing, Graham said. They practice such matters all-year round.
"Some guys are blocking, some guys are collapsing. I took a nice little shot going for the ball myself," Graham said. "If I get a chance to recover it, that's what I'm going to do. If I see one of their guys about to jump on it, my job is to hit him. Their guy hit me. Caught me pretty good. Where he hit me that's one less guy for their team, so we were able to out-number them. It worked out perfectly."
But then they were pretty sure.
"Anytime you do," he said, "you've got to be sure you're going to make it."