From now until Labor Day we'll hear about the 53-man roster so much that we'll be wondering if Obama has moved enough to the middle to be the backup center and if McCain has separated enough from Bush to be the third receiver.
But it's as much about The 45, the Gameday list in which eight players are deemed inactive. After all the position analysis, much of it comes down to the least analyzed plays of all, the work on kick cover and return.
After a difficult season in which he basically broke in a new kicking team, Bengals special teams coach Darrin Simmons is all over it in the club's effort to find the most versatile players at the bottom of the roster. "You'd have to say safety is where a big part of the competition is going to be," Simmons says. "I guarantee you we are going to let go a good player that can play in this league."
A roster glance shows anywhere from 37 to 40 "locks," which doesn't leave much room. Simmons, along with head coach Marvin Lewis, has made it clearer than usual this spring that those grinding for a job must have some production in the preseason games on special teams.
Here's a look at what the Bengals might be looking at in terms of special teams with the emphasis on "might." With the pads not even on the players yet, everyone is guessing at this point.
Defensive backs (10 players on the 53): The ideal has been six cornerbacks and four safeties, but this season the Bengals have a shortage of corners with an uncertain injury to Blue Adams and a slew of safeties that can play special teams.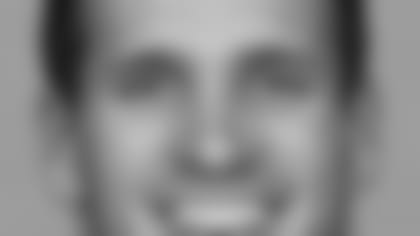 The key guy here looks to be Ethan Kilmer, who emerged as a top special teams player as a rookie in 2006 before missing all last season with a knee injury.
Kilmer is relatively new to football and even newer to corner after playing safety as a rookie. But if he's back to the form that allowed him to rack up 18 special teams tackles in '06 and the club feels he's good enough to play corner backing up the four of Johnathan Joseph, Leon Hall, Deltha O'Neal and David Jones, would that free it up for five safeties?
And if it did, which five? Chinedum Ndukwe, Marvin White and Dexter Jackson are battling for the two starting spots. Herana-Daze Jones has led in special teams tackles the past two years, heady John Busing had a special teams tackle for every game (12) he played last year, Kyries Hebert became a Canadian cult figure with his downfield hits in the CFL and sixth-rounder Corey Lynch looks to have some of those intangibles only special teams can love.
With Adams down all spring and Kilmer missing some time with a muscle pull, Herana-Daze Jones impressed with his ability to move around at corner and that could be a major feather in the cap to go along with his back-to-back special teams tackling titles.
"It's a talented group of guys," Simmons says. "Marvin and I always say it: The best guys are going to play."
Linebackers (7): Who are going to be the backups behind Keith Rivers, Dhani Jones and Rashad Jeanty? Next to safety, it's the biggest free-for-all on the team and special teams will have a lot to say about it.
Backup middle backer Corey Mays, who finished second in special teams tackles last year even though he didn't arrive until October, has made a mark. So has Jim Maxwell, who came in even later (Nov. 27) and made three tackles on special teams while forcing a fumble. Simmons loves experience, especially after replacing so many top players last year, so Maxwell's 36 NFL games are enticing.
Brandon Johnson, a free agent from Arizona, impressed in camp but he and former Cardinals teammate Darryl Blackstock are going to have to do here what they didn't do in Arizona and play special teams well enough to stick.
Simmons has made no bones about needing to get more from Ahmad Brooks on special teams with the third-year player coming into what looks to be a make-or-break year after missing all but five quarters last season with a serious groin tear.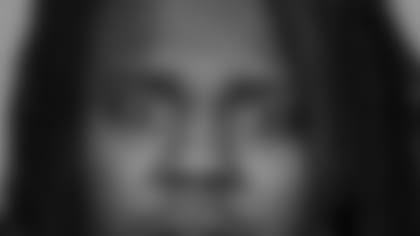 Brooks and another promising third-year player hampered by injury, Eric Henderson, are going to be scrutinized heavily by Simmons. Both are big and can run. Both can play SAM backer. Both can rush the passer. Whether that means both can't make it or if it raises their stocks separately remain to be seen, but Henderson has moved back to his college position of defensive end after playing linebacker last year.
The only thing Simmons knows for sure at this spot is he needs at least six healthy ones on Gameday. That's the number of backers that would probably be active.
"At least six for a 4-3 team," Simmons says. "Some games we went in with just four last year because of all the injuries and that was just extremely tough on everybody all the way around."
Wide receivers (6 ): Andre Caldwell, T.J. Houshmandzadeh, Chad Johnson and Jerome Simpson have to be considered locks. But the Bengals keep five receivers active, so it might not be a stretch to think they may not dress Simpson early in the season as he makes the big jump from Coastal Carolina.
Antonio Chatman isn't a lock, but he could be getting there if nobody else emerges as a punt returner. Plus, he's heavily in the mix for the No. 3 receiver job with Caldwell, Marcus Maxwell and Glenn Holt.
"I think a guy you really have to look at as a punt returner is Deltha O'Neal," Simmons says of the Bengals third cornerback. "When he's been healthy, he's been very good at it, very exciting. I would think you'd want to get more out him than just 15 or 20 snaps a game."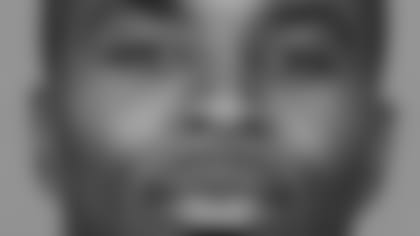 O'Neal has a career punt return average of 10.1 in 136 NFL tries compared to Chatman's 7.7 on the same 136. Whether O'Neal winning the punt job would make Chatman expendable for a guy like Maxwell would hinge on play from scrimmage, one would think, and Chatman has a huge edge in experience with 93 NFL catches to one.
But Holt's fate seems more tied to special teams. He has been the team's kick returner the past two seasons, but three fumbles last season, as well as Simmons looking for more production from his gunner spot on punt coverage bodes for a big roster battle.
It could be Holt vs. Caldwell if Caldwell proves he can return kicks and/or get downfield and tackle. Or it could be Holt vs. one of those safeties, say a Kilmer or a Hebert, that has proven he can wreak havoc in the pros as a gunner.
"It's the one thing you can say you truly don't know until the pads come on and you start playing against other teams," Simmons says.
Running backs (4): This spot is really up in the air with DeDe Dorsey's groin injury and fullback Jeremi Johnson's weight problem.
It's a conundrum, too, because who do the Bengals keep active? Rudi Johnson and Chris Perry don't figure to play on special teams while Dorsey emerged as a key special teams player last year. Kenny Watson has been a solid teams player in the past, but the club can't keep five backs active and it's tough enough to keep four.
If the Bengals deem Jeremi can't do it, they could opt to keep four backs and three tight ends on the 53-man roster with Dan Coats being the fourth back as the fullback and guy that emerged as a capable special teams player as a rookie tight end. If the Bengals want to keep all four running backs, they could put rookie tight end Matt Sherry on the practice squad.
Defensive line (8): It's not a position usually teeming with special teams possibilities. Simmons is still looking for "a steal" like he had with a rookie left end named Robert Geathers. But that was four years ago. He may get two with Henderson and end Frostee Rucker.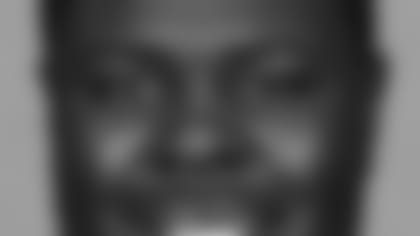 Although Rucker played just five games last year, Simmons liked how active he was for him. Henderson could be a wild card as a ninth D-lineman/sixth backer. There aren't a lot of line spots free with Geathers and Antwan Odom the starters at end and Domata Peko and John Thornton the starters at tackle backed up by Rucker, Jon Fanene and third-rounder Pat Sims. Also battling for one of the spots are Michael Myers and fifth-rounder Jason Shirley. Throw Henderson in the mix and line coach Jay Hayes has got himself an interesting camp.
Tight ends (3): Reggie Kelly and Ben Utecht make it and Coats looks to be a lock as at least the third tight end, and he may end up replacing Johnson at fullback. Sherry could be a practice squad candidate if it gets too jammed in the backfield. A key thing for Coats is to keep improving on special teams after a huge learning experience as a rookie. He's following in the very large footsteps of Tony Stewart.
Offensive line (9): Virtually no special teams impact here. The club could keep 10. The top eight have to be tackles Willie Anderson, Stacy Andrews, Anthony Collins and Levi Jones, guards Bobbie Williams and Andrew Whitworth, center Eric Ghiaciuc, and guard-tackle Scott Kooistra. One of them may be inactive, though, because the Bengals would like three guys that can play center to be dressed for the game.
QBs (3): No special teams impact. Carson Palmer, Ryan Fitzpatrick, Jeff Rowe were the QBs last year with Jordan Palmer coming to training camp.
Specialists (3): K Shayne Graham, P Kyle Larson, LS Brad St. Louis.