Glenn Holt Sr., who caught a couple of balls from Hall of Famer Dan Marino when they didn't count in that 1989 Dolphins training camp, caught a little more than that last Sunday when he watched Glenn Holt Jr., the 5-year-old kid that wore the little Dolphins receiver gloves, latch on to some of the Bengals' most significant receptions of the season.
"I'm kind of living my dream through him," said the senior Holt this week from Miami. "He's made the most of his opportunity and now he has to keep working at what got him there. I'm so happy for him because the Bengals gave him a chance."
Glenn The Younger certainly won't have a Junior role against the Steelers this Sunday. Not the way the Bengals have liked to spread out Pittsburgh's run-oriented defense with three wide-receiver sets. And with Chris Henry still two weeks away from his reprieve and maybe longer as he tries to get back in shape and sync, it doesn't look like Holt, the closest thing the Bengals have to a walk-on, is going to stop hanging around any time soon.
"Like Marvin is always telling these guys," said offensive coordinator Bob Bratkowski, "it doesn't matter how you get here. What matters is what you do when you get here. He's a guy that's played well, but can do better. I've seen him do better."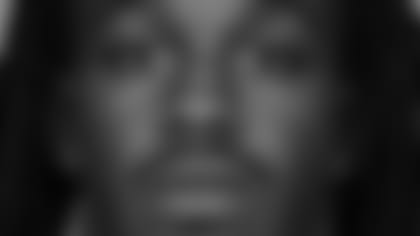 But can he possibly do better as an undrafted free agent from Kentucky that stuck with his tryout during the 2006 rookie camp? Or are a couple of caches at his 10.9 yards per catch all the Bengals can expect?
"I can get better," agreed Holt, pointing to starting receivers Chad Johnson and T.J. Houshmandzadeh. "T.J. and Chad have high expectations and I want to get right up there with them."
The expectations for the third receiver are monstrous against the Steelers after Henry's last four games against Pittsburgh:
Dec. 4, 2005: A huge third-down catch in the winning fourth quarter drive at Heinz Field that brought the Bengals the AFC North title. Jan. 8, 2006: A 66-yard catch on the second play of the Wild Card loss, a play on which both he and quarterback Carson Palmer suffered game-ending knee injuries. While the Palmer injury was devastating enough, the injury to Henry might have meant almost as much in taking away Henry's downfield threat and limited use of the three-receiver sets because of the inexperienced depth. Sept. 24, 2006: Henry's two red-zone touchdowns in the second quarter (from 16 and three yards) erase a 7-0 deficit and give the Bengals a 14-7 lead with five seconds left in the half at Heinz on the way to a 28-20 victory. Dec. 31, 2006: Henry's short catch and run early in the fourth quarter turns into a 66-yarder for Cincinnati's first touchdown of the game and his 47-yard catch in the last minute sets up a potential winning field goal that is missed in a 23-17 overtime loss.
The question is if Henry made those plays because he's Henry or if it's because the Steelers are too concerned with Johnson and Houshmandzadeh.
"Because Chris Henry is Chris Henry. Any other team, he's the No. 1 receiver," Palmer said. "Here he's the third guy, and you've got to worry about Chad and T.J. He gets a lot of single coverages on the weaker corners, having Chad and T.J. on the same team, so a lot of that is Chris being Chris."
Holt, who had four catches for 54 yards as well as two huge third-down pass interference calls against Jets rookie cornerback Darrelle Revis, expects the Steelers to do what the Jets did and double team Johnson and Houshmandzadeh.
"We struggled with that early so I would expect to see that and I should have some opportunities like last week," Holt said.
Houshmandzadeh has done pretty well himself against the Steelers with his five touchdowns, three more than what Johnson has against Pittsburgh. But he'd be surprised if the Steelers play it like the Jets. Pittsburgh might do some of it, but not as much as Eric Mangini did. Houshmandzadeh also thinks the reason Henry has hurt Pittsburgh all over the field is because the Bengals look to go vertical with him.
"With Slim, we look to get the ball downfield a little more," Houshmandazadeh said. "Glenn hasn't had the opportunity to go downfield. I think that will change this week. You can't handicap him. To show that all he's going to do is go short because he can never get open. But with (Henry) we went down the field, so you have to respect that. (Holt) can get down the field if they throw the ball. You just have to get an opportunity to get down the field."
Holt's longest catch is 22 yards and he didn't have any longer than 20 against the Jets. There is anxiety about his separation from defenders, but he's working on it.
"Speed and hands," Holt said of his best attributes. "I can catch the ball. I'm working on my routes. I'm trying to get open and some separation and not always make it a tough catch."
That's what he did when he wouldn't let Revis rip the ball out of his hands on a simultaneous catch over the middle, the free-agent one-upping the first-round pick.
"Someone took an interest in him early because he's been well coached," said Bengals receivers coach Mike Sheppard. "It looks like he's been playing receiver his whole life."
Junior tagged along with him from that camp shot in Miami to his days at North Miami High School, where Senior was the receivers coach his sophomore and junior years.
"He knows the game. He works at it," Senior said. "It was always his sport. He played a little basketball, but he played both sides of the ball in football; receiver and corner.
"He's taller. He's 6-1, I'm 5-11. We argue about who was better. I say I was faster, that's one of the arguments."
Junior talks about his father in reverent tones. High school All-American at the same school, North Miami, where he still holds the 200-meter sprint record. ("He was faster than when I was in high school, but I'm faster than when he was with the Dolphins," Junior said.) Played at LSU before transferring to Western Kentucky, out of where the Dolphins signed him as a free agent.
"He played with all those great receivers for Marino," Junior says. "Mark Clayton, Mark Duper, Tony Martin. I remember going to the camp (when he was five) and wearing the gloves and wristbands, and the gloves had the insignia on them. I didn't meet Marino. I met all the receivers, but I don't remember it. He told me later."
Senior remembers being the last cut, but hanging on the practice squad for six games with Martin. Then after he got cut, he went for six weeks to the Canadian Football Leauge and Martin went on to catch 202 passes for the Dolphins.
"I wish my grandmother could have seen me get that shot before she died because she loved the Dolphins," Senior said. "I guess Martin made it instead of me. Yeah, I think about it all the time."
Instead, he came back home to coach and work 12-hour days, while providing a role model to the 5-year-old with the Dolphins gloves. While his mother became manager of a supermarket, Holt's father worked security for the North Miami School Board in the morning and coached football at North Miami at night.
"They're both workaholics," Junior said. "That's why I'm the way I am."
When Junior left to play at Kentucky, Senior left coaching and got another security job part-time to fill the hours.
"That's where I'm calling from now," Senior said Wednesday night.
But his Sundays are free to watch.
"I think he'll get better and better," Senior said. "I've seen it from the beginning."