Ryan Fitzpatrick, the Bengals backup quarterback with starting numbers this preseason, even keeps impressing the kid back in Wayland, Mass., who already has his Harvard jersey hanging in his room.
Conor Murphy called his dad over to the computer the other night to show him that 21-yard scramble against the Lions and said, "Can you believe it? It looks like he's faster than those NFL guys."
And Tim Murphy, the Harvard football coach, said, "Not faster. But fast enough."
Good enough, too, to show that he can win some NFL games coming off the bench, which he's already done. But fast enough and good enough to be a regular NFL starter?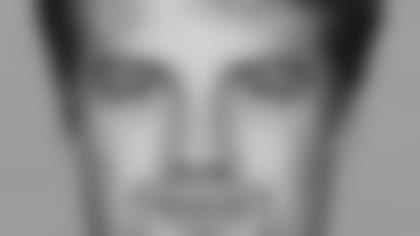 "I've made great progress since my rookie year in terms of understanding the game more and more and now I think I'm at the point I'm very comfortable saying that I can start in this league," Fitzpatrick said after Wednesday's practice.
So get a good look at him and his 109 passer rating in the final two preseason games.
He's a free agent after this year playing behind a two-time Pro Bowl quarterback who not only took every snap last season but hogs every one he can get in practice.
You don't have to have Fitzpatrick's Harvard economics degree to figure it out.
That 99-yard touchdown drive he engineered against the Lions Sunday night in Paul Brown Stadium was rich not only in creativity and production.
Proof that if NFL quarterbacks don't grow on trees, they aren't made in factories either. Fitzpatrick only got one college offer as a high school senior, and that from a Division 1-AA school.
"This is Carson's team," Fitzpatrick said. "This probably wouldn't be the best place to play. But I'm also very comfortable here because I'm learning from one of the best in the game. I love it here. I have no idea what's out there for me."
Tim Murphy, his college coach, is convinced Fitzpatrick can be a regular starting NFL quarterback.
And a lot more than that. He's been saying it for a long time. He said it last year the day after the Bengals got Fitzpatrick in a trade with the Rams the week the season started.
" You probably didn't write it down and you think it's biased," Murphy said, "but I've seen a lot of football and there is no doubt in my mind that he can be that kind of guy for a long time. You may think this is an exaggeration, but I see a right-handed Steve Young. Intelligence, toughness, mobility, and athleticism."
That's because Murphy has seen more than the numbers, which are pretty good in themselves even though NFL people don't get bowled over by the 2004 Ivy League Player of the Year Award.
But one game Murphy saw Fitzpatrick knock out two Dartmouth defensive backs with his running style on plays he says "are legendary around here." He saw Fitzpatrick lead the two biggest comebacks in Harvard history when the Crimson overcame 21-0 deficits against Dartmouth and Brown.
"From his first day as a freshman to the day he graduated, he never lost a competitive sprint; ever," Murphy said. "And he's a 4.7 guy. Look, it's not the SEC but we've got guys that can run. We've got cornerbacks running a lot faster than that and a guy like Clifton Dawson (the Ivy's all-time rusher). But he just never let anybody beat him."
The competitive streak is longer than the 310 yards Fitzpatrick gunned for the Rams coming off the bench in Houston three years ago when he led St. Louis to a comeback overtime victory on a day he became the fifth passer in history to hit 300 yards in his NFL debut.
It's a competitive streak he says that stretches back to Gilbert, Ariz., growing up between three brothers. Twins Brandon and Jason are 27, a year and a half older, and both played sports at Notre Dame. The youngest, Shaun, is a tight end and senior captain at Northern Arizona.
"It's the environment I grew up in," Fitzpatrick said. "Having three brothers, we were always banging on each other doing sports. We were 'Iron Kids.' We did all kinds of triathlons, and we played every sport it seems. Soccer. Swimming. You name it. Swimming was neat because it's something you were able to do by yourself."
Now the sport in his first preseason with the Bengals is to show the stuff he's been doing for years and making something out of the mush of starters and backups.
He hasn't thrown enough passes to qualify for the league's preseason passing title, but his 109 rating would be third best behind the Jets' Brett Ratliff (119.6) and the Broncos' Jay Cutler (110.7).
Fitzpatrick's 12-yard bullet to wide receiver Glenn Holt to cap off The Drive (not to mention a nice and low third-down throw where only Marcus Maxwell could get it) showed off an arm that Palmer says is the best part of Fitzpatrick's game. "I think he can throw it all over the field," Palmer said of what he thinks is Fitzpatrick's strength. "He can throw every ball and he's accurate. He's got a lot of zip, good touch."
But Fitzpatrick's brains and feet can overshadow his arm. Offensive coordinator Bob Bratkowski joked that the 6-2, 225-pound Fitzpatrick used every part of his body to zip the ball into Holt over the middle.
"He heaved it," said Bratkowski, who confirmed that not only does Fitzpatrick have NFL arm strength, but it's not exactly a requirement.
"A lot of guys that they say have a great arm," Bratkowski said, "are home right now."
What Bratkowski likes is Fitzpatrick's mobility in the pocket. It allows him to read things quicker, he says, that he's not used to seeing simply because he doesn't get the reps.
Of course, a lot of that is tied into decision-making, which head coach Marvin Lewis noticed on two plays from two different quarterbacks Sunday night.
"He's made good decisions. Running with the ball there on the third-down play (for 21 yards) was a huge play," Lewis said. "Jeff Rowe had that same instance happen on second-and-2 and tried to throw the ball to the flat, and now we're trying to convert a third down rather than running it. Take your lumps and get the first down, and let's come back and play. I see Ryan make quick decisions like that."
But if Fitzpatrick has fit seamlessly into the system (Palmer says he learned the offense by the second week he was here), he has also fit into the quarterback club nicely.
Fitzpatrick got a sense of the relationship Palmer had with Jon Kitna for three years before the Detroit game when he saw them continue their fierce competition with a goal-post throwing contest.
Kitna and Palmer had a vet-student dynamic going. Palmer, 28 is clearly the leader of this young pack that in the locker room has the easy air of a bachelor pad of young professionals even though Palmer and Fitzpatrick are married.
Like the other three, Fitzpatrick has training camp stubble on his face that has grown into a bushy mess. Fitzpatrick straight-faced it with, "Carson's scruffiness rubs off on everybody. It's more of his laziness than anything."
But all kidding aside, Fitzpatrick loves working with Palmer because "he's one of the most down-to-earth guys I've met in this league considering how high his station is," he said. "And he could be such a (bad guy) if he wanted to be."
"There's a good amount of trust between us now in terms of stuff I'm seeing on the field with different plays and different coverages, different blitzes," Fitzpatrick said. "I've got to be his eyes on the sideline. It's one thing to hear it from a coach. But to hear it from a player who knows what he's going through ... it's important for him to have those different set of eyes."
Fitzpatrick knows the biggest difference between the two: "He's been a star his whole life; I've been in the shadows," he said.
So much in the shadows that when Murphy saw him on tape during the recruiting process, beads of sweat began to break out.
"Two-thirds of me is thinking that this is great. What a find. I can't believe that Arizona or Arizona State isn't all over this kid," Murphy said. "The other third of me is thinking maybe I'm missing something because wouldn't they be all over him?"
Fitzpatrick shrugs. "I'm not a big guy now, but I was only 6-1, 195 pounds when I was a senior. I only got one offer."
And even then it was 1-AA Eastern Washington and he took the trip to see what a scholarship environment would be like. The only other visits were Harvard and Princeton.
"The minute I went to Harvard, I knew that was the place," he said. "The prestige, the atmosphere. How important football is there."
So important that a young quarterback still has that crimson jersey.
"Conor grew up watching Fitzy," Tim Murphy said. "He's a quarterback. He loves him. It's a no-brainer."
Just watch the kid's computer.