 Take a good look at backup quarterbacks Doug Johnson and Anthony Wright (arranged purely alphabetically) this weekend at the club's mandatory minicamp. It figures to be the last time they'll be treated as equals.
Bengals offensive coordinator Bob Bratkowski, who lived the disastrous Camp Carousel of 2001 and 2002, wants to make sure he's got a No. 2 guy in place by the opening of training camp with the Bengals still uncertain if Carson Palmer is going to be ready for July 29.
"You have to walk a fine line," Bratkowski said Monday. "You have to make a decision and go with it. Having been through it before, we know we've got to have a No. 2 guy prepared. Those quarterback battles, they get just enough reps so that nobody is prepared. We'll have to make a decision and go, and we may not make the announcement to everybody."
At the very least, Bratkowski said he wants a go-to guy in place early in camp. Until told otherwise, he can only prepare as if Palmer won't be ready for Sept. 10 in Kansas City.
"You have to work on the strengths of the quarterbacks you do have," Bratkowski said.
More offensive observations as the Bengals prepare for the camp that runs Thursday, Friday and Saturday morning at Paul Brown Stadium in the final five workouts before they convene at Georgetown College next month: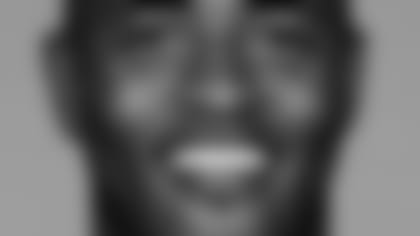 Troubled wide receiver Chris Henry (knee) may not be able to go this weekend, but Kelley Washington has been reminding people why he's still here while free agent pickup Antonio Chatman and sophomore Tab Perry are providing plenty of options for a new No. 3. Washington has had a good spring making plays at all three receiver spots, Chatman has impressed with his quickness, and Perry is more polished than a year ago.
"The comfort level with Kelley," Bratkowski said of the four-year vet with 63 catches and eight touchdowns, "is he's an intelligent player and he knows what we're doing." Without Henry this spring, as well as the top two running backs, Rudi Johnson and Chris Perry, Bratkowski says the offense is behind in the sense that it hasn't been able to "delve into some new packages.
"But hopefully we can catch up on that at training camp," Bratkowski said.
Johnson, who hasn't missed a game in the last two years he has set the team's season rushing record, is supposed to return for some snaps this weekend after playing all but two games with torn knee cartilage that was repaired in an offseason arthroscopic surgery.
Perry, whose problems have never been clearly defined, won't be back this weekend but is supposed to be back for training camp.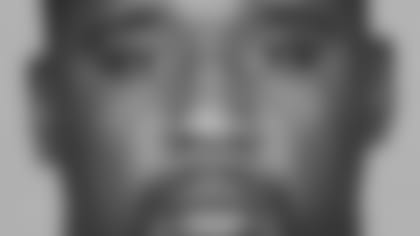 Backup center Eric Ghiaciuc (foot) is also supposed to practice for the first time this spring, giving Ben Wilkerson a breather. Wilkerson, who missed virtually all last season with a knee injury, has taken the bulk of the snaps this spring as the team rests veteran Rich Braham. The initial take on Wilkerson is that he doesn't seem to be favoring the knee or limping, but the Bengals won't know anything more until training camp or preseason games. Same thing at tight end. The coaches need to see blockers and defenders play in shoulder pads because it's all about leverage and it's just a different game when the pads go on.
Bratkowski says the No. 3 tight end job is "still murky," and he's concerned about depth because there is zilch NFL experience behind Reggie Kelly and Tony Stewart.
But all eyes will be on the quarterbacks and wide receivers and not just because they're the easiest ones to watch and judge in a non-pad setting. Wright or Johnson could very well be the seventh different Opening Day starter for the Bengals in the last 10 seasons, and Henry's health and legal problems have spiced the receivers derby.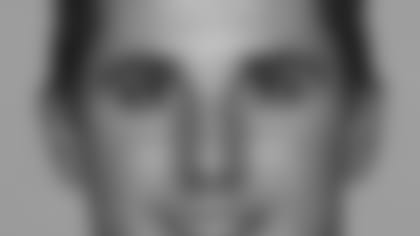 Wright and Johnson have shown why they're here with their ability to get the ball deep. But they don't have yet what made Jon Kitna a favorite: an intimate knowledge of the scheme. But Bratkowski says Johnson and Wright are veteran enough that they have coped well with the communication challenges.
"It's all new to them; it's foreign," Bratkowski said. "There haven't been a lot of communication problems, but it's not as fluid as it would be if they had been here one or two years. That's something we'll be working on this weekend."
With the Bengals planning to go to training camp next month with four quarterbacks, rookie free agent Erik Meyer of Eastern Washington looks to be on the endangered list. Dave Ragone, a fourth-year player picked up on waivers late last month, looks to battling for No. 3 more than anything. Palmer, for all we know, could begin camp at No. 4 and work his way up as the knee allows.
Here's why Bratkowski wants just one guy getting most of the snaps.
In 2001 and 2002 when the Bengals had quarterback derbies at Georgetown to decide the starter, they split the reps among people like Akili Smith, Scott Mitchell and Gus Frerotte, as well as Kitna. What transpired were two of the worst years ever on offense.
When the Bengals anointed Kitna in 2003, he nearly went to the Pro Bowl and was named the NFL's Comeback Player of the Year after getting virtually all of the camp snaps. In '05, Palmer was named AFC Offensive Player of the Month in September after a second straight camp of getting all the work.
Bratkowski won't offer any clues if Johnson or Wright has the edge after 11 voluntary workouts. Just that they will get the same amount of reps this weekend and that their performance will be put into the blender with the other practices for evaluation.
"After what we've seen," Bratkowski said, "we want to find that guy quickly."