An interesting December for George Iloka and company.
It's shaping up as a tough December for the Bengals when it comes to their schedule, but they've had tougher in the Green-Dalton years.
The 5-6 Bengals, whose wins have come against teams with a combined 12 victories, face a schedule boasting a .561 winning percentage, including a pair of division leaders in 9-2 Pittsburgh next Monday night at Paul Brown Stadium (8:30-ESPN) and in 9-2 Minnesota on Dec. 17.
Which is just fine with six-year veteran safety George Iloka, who has seen all sorts of Decembers. "The previous years in December we had maybe a game or two in there against a team below .500. The way it's shaping up now, they're all pretty good," Iloka said Monday.  "If we're not a good team, it will show. If we're a good team, it will show. This will be an opportunity to do it.  What's the point of getting some easy games in December just to make it to the playoffs and play a good team? Play a good team, win and that will show you the kind of team you are and what you have a chance to do going forward."

In December of 2014 they split four games with teams that finished .683 and won a Wild Card berth. In 2011, the rookie year of A.J. Green and Andy Dalton, they needed help to get in on the last day after a December they went 2-3 against teams that finished a combined .550. In 2013, they won the AFC North on a 4-1 December against teams that finished .519.

The tough challenges this year are the Bengals have no room for error like they did in many of those Decembers and the Steelers still loom.  In the last six seasons the Green-Dalton Bengals are 1-6 against the Steelers in December and head coach Marvin Lewis is 2-9.

But Iloka has been on teams that pulled out some huge December games against contending clubs. He was a rookie when the Bengals won a Wild Card and eliminated the Steelers in Pittsburgh on Dec. 23, 2012. The Bengals moved to within a game of the 2013 division title when they buried an 11-5 Colts team with Andrew Luck and the next year they secured a Wild Card berth when cornerback Dre Kirkpatrick picked off Peyton Manning twice in the final minutes to beat a Denver team that finished 12-4.

"I'd say it shows you who you really are. We've got five wins against middle of the road teams and now the last five games are against better teams," Iloka said. "We want to end this saying if we're a good team, we've got to beat the good teams. If you only beat the not as good teams, then you're average. We don't play to be average. If you're going to be one of the better teams, you've got to beat the better teams. We have a chance this Monday."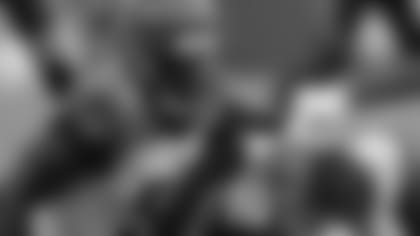 Carl Lawson: tracking.


MARV ON CALLS: Bengals head coach Marvin Lewis weighed in on a couple of calls the day after the 30-17 victory over the Browns.


He said WILL backer Vontaze Burfict's defense on wide receiver Corey Coleman in the game's first two minutes was legal and not a 15-yard penalty for hitting a defenseless receiver. Burfict drilled Coleman to the turf, but Lewis said Monday it didn't fall under the penalty's criteria.

"That's perfectly (legal). The guy is running at four (yards beyond the line of scrimmage), sees Vontaze running, alters to three, Vontaze hits him with the shoulder on the shoulder," Lewis said. "That's a legal football (play). The quarterback was in the pocket. Now, the quarterback then left the pocket — whether or not the referee deemed that (to be the reason), I don't know. It's unfortunate to have that penalty, because that led to the field (goal) position from there."
"If the ball was out and it's on the other side of the field. That's all judgement, the other part. (The intention of) the rule is that the receiver has the protection not to be hit in the head or by a head in the shoulder area, which he (Burfict) doesn't do."
Lewis also said he didn't agree with the illegal block call on rookie tight end Cethan Carter that wiped out Adam Jones' 55-yard punt return in the second quarter.

"I  don't think it was a block in the back at all, unfortunately." he said. "Cethan was so productive throughout the day on special teams, and it's a shame that that clouded it."

SLANTS AND SCREENS: The NFL's top three rookie sackers are all in the AFC North and two are on display Monday night (8:30-ESPN) at Paul Brown Stadium in Bengals-Steelers, Part II. The leader is the Bengals' Carl Lawson with seven and the Steelers' T.J. Watt has five and is tied for second with Cleveland's Myles Garrett….



Lawson is 2.5 sacks away from teammate Carlos Dunlap's rookie sack record of 9.5. But Dunlap jokes there should be an asterisk because he didn't start playing until the halfway point of that 2010 season. Lawson is averaging 28 snaps per game …

Iloka already knows the media storylines for Monday night: Is the defense going to bounce back this week? How are they going to play in primetime? That's the storylines you all will play into. I have no storylines for myself."