Bengals wide receivers coach James Urban is being patient, but expectant with John Ross.
John Ross has been taking the heat. When you're a first-round pick the headlines are bigger when you don't make a play than when you do and that's where Ross is after Sunday's now notorious stop-and-stop move still had head coach Marvin Lewis seething on Wednesday
The count is 17 snaps, two targets, and no catches in his first three NFL games. But wide receivers coach James Urban scoffs at the term, "Bust," that is beginning to surface outside Paul Brown Stadium.
"No. No. No," Urban said after Wednesday's practice. "He's a very talented player. A very dynamic player. He just has to learn our plays, learn our system, and learn how we run routes. And get going. He's way back on the learning curve … He missed everything. All the OTAs. All offseason. Training camp except for a few days. Then he got hurt, came back, got hurt. It's been tough for him."
Urban has been up front with the guy. Even if he screws up, he has to run at top speed.
"When a guy is trying to find his way you keep pushing him out there. He knows this. He knows he has to prove he's trustworthy and to do that he has to practice.  He has to make plays when they come to him in practice. Assignment perfect. He has to run fast all the time, expect the ball all the time. He's aware of it. You build him up, don't tear him down. He knows. He knows. If he didn't know, you'd have a problem. He slaps-in-the-face knows."
You can blame A.J. Green with his marvelous rookie year in 2011. He made people forget how tough of the transition college to the pros is for wide receivers. Bigger, faster cornerbacks, more complicated defenses. That's why what slot receiver Tyler Boyd did last year was so under the radar.
 Take away Green's '11 and Boyd had the most productive rookie year by a Bengals wide receiver since Cris Collinsworth in 1981 on his 54 catches for 603 yards. That's more catches than Eddie Brown, Carl Pickens, and Chad Johnson as rookies. More yards than Peter Warrick, plus more than Marvin Jones and Mohamed Sanu combined as rookies.
"No one wants to hear it. Just go play," Urban said. "In the history of the National Football League, it's very a tough transition."
Boyd has been under the radar the last month, too, because hasn't played since spraining his knee Oct. 8. He's back practicing full this week and the hope is he'll play Sunday (4:25 p.m.-Cincinnati's Channel 12) in Denver. He's got to be able to help an offense that has just two third-down conversions in the last two games since last year he led all rookie receivers with 22 catches.
"Everybody knows what TB can do. Quick, fast guy. He's got great hands," said starting wide receiver Brandon LaFell. "TB can beat man-to-man coverage, which we'll see a lot this week. He's got great hands and he's a great route runner. It will give us another weapon out there and TB can do it."
If he plays, Boyd gets Pro Bowl corner Chris Harris Jr., in the slot, the guy that he said gave him his toughest game when he caught three balls for 18 yards against the Broncos last season.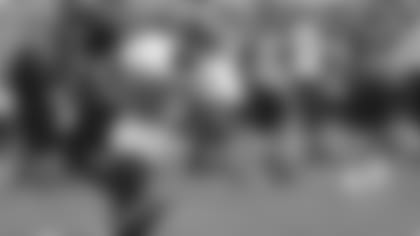 Tyler Boyd: third down help on way?
"Harris is pretty good, but I like TB, too," LaFell said.  "Harris is a proven guy in this league. But TB is a young up-and-coming guy. It's a good way to go out there and see how you measure up with guys in the league."
"Beating one-on-one." For the non-Green receivers, that's become a theme. If Boyd's knee allows him to be his nifty self, that gives them something they haven't had.
"Teams don't think we can beat man coverage. We need to prove it," Boyd said. "There's an opportunity to make an improvement and I need to improve and that's what I need to do.
"I'm trying to continue to be reliable. A guy you can rely on," Boyd said. "When (quarterback Andy Dalton) is in trouble and he sees me, I have to keep that chemistry going. I can't put my head down. Keep giving us chances."
LaFell, on his third team in his eighth season, has never seen third-down struggles like this. The only thing that seems to baffle him more is the talent next to the numbers.
"This is the first time I've been around a team that struggled like this on third down, but we've got to figure it out," LaFell said. "We've got enough weapons on this team, enough ability, enough talent to go out there and beat anyone on third down. We just haven't put it together as an offense."
If Boyd is healthy, it will be interesting if that puts Ross back on the inactive list. The other rookie receiver, Josh Malone, has contributed a 25-yard TD catch.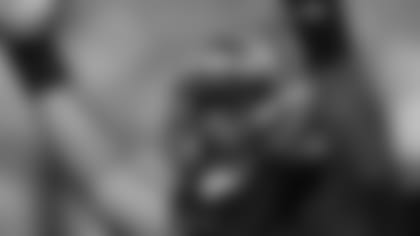 Domata Peko says he's had a strange week preparing for his old team.
CHATTING UP PEKO:Now you know the Bengals defensive line has undergone a massive transformation. Domata Peko, once the heart of the line, is no longer on its No. 1 group chat.
"We have our old group chat. We say, 'Hi,' once in a while, but I know they have a new thing going," Peko said Wednesday night, kicking back with the wife and kids a Mile High.
Do they ever. A total of five Bengals down linemen getting ready to play his Broncos Sunday (4:25 p.m.-Cincinnati's Channel 12) in Denver never played with Peko as a Bengal. And that can only mean a vetting since Peko played his 171st and last Bengal game on New Year's Day. Only the iconic Tim Krumrie played more games on Cincinnati's defensive front. But he's been watching enough tape of his old team to see plenty of familiar faces.
"Geno's out there doing his thing. I see Vontaze  there flying around. It's cool," Peko said. "Dunlap is doing his thing. Michael Johnson is having a good year, too." Told that No. 58 has looked good, he knew. "Is that Lawson? He's really good."
No, Peko may not be chatting. But he's watching. Particularly the offensive line. And he admits it. After playing 11 years for the Bengals, it's been strange getting ready to play them.
"It's been kind of funny at work this week watching them. Studying them," Peko said. "Bodine is a tough guy. Boling is having a good year. I'm excited about playing them. It's always special when you play your old team and I'm going to have fun. But I'm studying them and I just want to win. I think it will help I've worked against them, but they know me, too, so it's a double-edged thing."  
Peko turns 33 in two weeks and it looks like his old mates are going to find a different guy in the middle of the 3-4 rather than next to Geno Atkins in the 4-3. The switch seems to have revived his career, according to profootballfocus.com, where he's ranked 31st among NFL nose tackles against the run averaging 34 plays per game for a defense ranked fifth against the run. Last year he was rated 65th against the run while averaging 37 plays per game.
"I feel really strong. I feel young. My body feels good," Peko said. "We have different techniques and ways of playing the nose here. Kind of just attacking instead of reading. I think the altitude out here has helped me. My body fat has gone down."
It won't be hard for Peko to play, but Sunday means something.
"I love the Bengals. I love Cincinnati. They drafted me and gave me a chance in this league and my kids grew up there," Peko said. "Much love. Much love."
He does plan to trade jerseys on Sunday, but he's not ready to say who.
"Someone defensively, that's for sure," he said.
It sounds he'll be on the chat soon.