Chris Smith figures to get more work Thursday.
The Texans rolled out 21 players on their injury report Monday for Thursday's game at Paul Brown Stadium (8:25 p.m.-Cincinnati's Channel 5 and NFL Network) and among the casualties were both quarterbacks. But the biggest absence is just fine, left tackle Duane Brown.
Brown is holding out and the Houston offensive line isn't holding up. The numbers coming out of Sunday's 29-7 loss were 26 pressures and 10 sacks, making the Bengals problems on their offensive line look manageable. It's also why everybody figures rookie quarterback Deshaun Watson is going to get the start because he can move.
So how about this matchup of rookies? Watson against Bengals pass rusher Carl Lawson?
With the Ravens smashing the ball 42 times on the ground, Lawson's snaps as a rush end were limited, according to profootballfocus.com. The web site had him for just 14 out of 23 total snaps, but gave him high marks with three pressures against a former first-round pick in left tackle Ronnie Stanley. One of them came on his first NFL snap, when he forced Ravens quarterback Joe Flacco out of the pocket, but Captain Checkdown still hit Danny Woodhead for the first down.
Another Thursday factor is defensive end Chris Smith. On Sunday defensive coordinator Paul Guenther unveiled him as a sort of X factor and his role expanded in the second half when right end Michael Johnson got a concussion on the last play of the first half. With Johnson on concussion protocol it's doubtful he'll be ready for Thursday night, so expect to see more Smith.
But where? During his 28 snaps against the Ravens, Smith lined up in four different spots: end in the run defense, end in the pass defense, inside at tackle in the pass defense, and outside linebacker in the pass defense. It was quite an opener for a guy that had played just 19 games before arriving in last April's trade from Jacksonville. He figures it's the second most snaps he's ever played in a game as he starts his fourth season.
"The more versatile I can be the better," Smith said Monday. "Paulie coming into the season said he was going to use me like that. He told me I have to really study … I like standing up. That's one thing I like is you line up in different positions and you keep the offense guessing."
The 265-pound Smith played outside linebacker in a 3-4 his junior year at Arkansas, but says he feels comfortable there.
"It was real comfortable. Once you figure out the coverages and knowing where to drop, it makes it easier on you," Smith said. "Especially when you know what the offensive is doing."
With Guenther no doubt trying to confuse the rookie QB in a short week, keep an eye on No. 94. Because it looks like Watson is going to have to.
Guenther held pretty true to his vow to play everybody Sunday and had to when Johnson departed. Pro Bowl left end Carlos Dunlap led the way on the line with 83 percent of the snaps and that ranged down to nose tackle Andrew Billings taking his first 13 NFL snaps, which was 20 percent of the plays. Pro Bowl pass-rushing tackle Geno Atkins hit 62 percent, but the Ravens simply weren't passing.
Certainly the Bengals can expect the same close-to-the-vest operation with a rookie QB playing for a great defense and stopping the run is just as important as ever. Rookie Ryan Glasgow, with 26 snaps, also got high marks from PFF in the run game.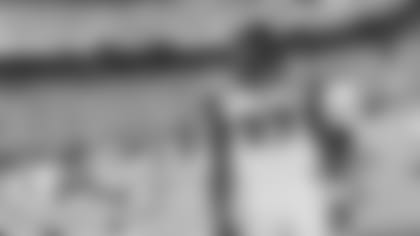 Dre Kirkpatrick says he's OK.
TIP DRILL:  Bengals quarterback Andy Dalton had two tipped passes for picks Sunday and that's not exactly the way to go into a game against Texans defensive lineman J.J. Watt, the juggernaut that has revolutionized defending passes on the line of scrimmage with 45 career tips. Bengals cornerback Dre Kirkpatrick, who is a highly-regarded player just starting a lucrative second contract, has 42 career passes defensed.
You just have to see Bengals head coach Marvin Lewis eye roll to realize he remembers Watt changing Dalton's first post-season game after the 2011 season when he plucked the ball out of the air at the line and ran it back for a touchdown.
"There are things we have to do better going into that situation when we know the ball is going (to be thrown) like that," Lewis said. "(The Texans) are team that tips a lot of balls, too, as we've seen before."
You don't have to remind Dalton, either.
"Their front's really good," Dalton said. "So for me, I've got to try to release the ball as high as I can and be on time with everything, and upfront we've got to try to do the best we can to get their hands down."
 Dre Kirkpatrick was walking around in a boot Sunday after the game and on Monday, but says the foot was only stepped on and that he'll play …
-Rookie wide receiver John Ross was listed as having a full practice Monday for the first time since he sprained his knee in the Aug. 31 pre-season finale. So did starting safety Shawn Williams (elbow) and reserve tight end C.J. Uzomah (ankle) for the first time since their pre-season injuries. But that may not be enough time to get them ready for Thursday's game after their layoffs but the next game, Sept. 23 in Green Bay, now looks to be a go for the three.
Three players who were hurt in Sunday's game, Kirkpatrick, starting right guard Trey Hopkins (knee), and starting right end Michael Johnson (concussion) were listed as out and head coach Marvin Lewis offered no update on Hopkins and Johnson after they missed the second half.
Defensive back Josh Shaw (ankle), who returned on Sunday was listed as limited.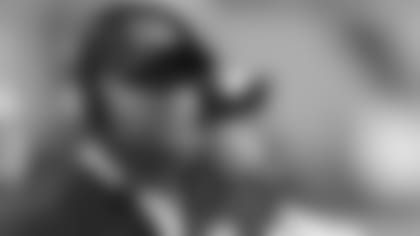 Marvin Lewis is 3-3 vs. debuting QBs.
-Lewis said he expects to see Watson make his first NFL start against the Bengals and that's been a 50-50 proposition in his 15 seasons here. The Bengals are 3-3 under Lewis against quarterbacks in their maiden voyage and it didn't go well the last time, which was against these Texans just a couple of games ago when Tom Savage got a Christmas Eve gift in a 12-10 tractor pull win in Houston.
But Savage got pulled Sunday and Watson would be the first quarterback to make his first start at PBS since the Bengals victory over Brock Berlin's Rams on Dec. 9, 2007. Since then the Bengals have gone on the road to beat Carolina's Jimmy Clausen and Cleveland's Johnny Manziel while losing to Savage, Shaun Hill in San Francisco six days after they beat Berlin, and Joe Flacco in Baltimore in the 2008  opener.
Watson (60.4) actually had a lower passer rating than Savage (66.8) in the 29-7 loss at home to the Jaguars, but he got sacked four times while Savage went down six times while completing just seven of 12 passes for 62 yards. Watson hit just 12 of 23 passes, but he ran around and gave them hope with two runs for 16 yards and while throwing for 102 and a TD and an interception.
You always get a little nervous when the Texans make a quarterback move because all kinds have clicked against the Bengals. Lewis is 3-7 against Houston, including the postseason, and the victorious quarterbacks have included Savage, T.J. Yates, and Matt Schaub. The last time they were here in 2015, a 10-6 win over the Bengals on a Monday Night to end the 8-0 start, it was a tag team between Yates and Brian Hoyer.
Cincinnati Bengals host Baltimore Ravens at Paul Brown Stadium in week 1 of the regular season 9/10/2017