While Jalen Ramsey boasted about getting under A.J. Green's skin with a bully's insults, Green stood in front of his locker after Thursday's practice and said he deserved his $42,000 fine for fighting Ramsey at the end of Sunday's first half in Jacksonville and getting ejected.


"I did something I wasn't supposed to do. Now I have to accept the consequences. That's fine," said Green, who took on all comers in his media session. "I accept whatever punishment that was handed down to me because I put myself in position where I hurt my team and hurt myself. I apologized to the people I hurt. My family. That's not who I am, I can't go out there and black out like that. That was not professional. That's not who I am.  That's no reflection on my family. That's not who we are. I apologize for that."

The only other time Green has been fined is for kicking a football into the stands after he scored. No unsportsmanlikes, unnecessary roughness or ejections. Ramsey is looking at repeat offender status in two seasons he's been ejected twice, and has flags thrown on him for an unsportsmanlike and four for unnecessary roughness.

Green says he won't try to contact Ramsey. On Wednesday Ramsey bragged he called Green "soft," and near the end.

"I don't think I have to. It's over. I made a mistake and I'll move on from there," Green said. "I'm not even going to entertain what he said. To me, it's whatever."

INJURY UPDATE: If Thursday is any indication, Sunday's inactive list is set, led by kicker Randy Bullock (back). He didn't practice for the second straight day and neither did back-up running back Jeremy Hill (ankle), starting nose tackle Pat Sims (hamstring), and starting WILL linebacker Kevin Minter (elbow). Plus, slot receiver Tyler Boyd (knee) was limited for the second straight day after returning to practice for the first time in a month.

Cornerback Dre Kirkpatrick (illness) didn't work either, but should be fine for Sunday. Starting wide receiver Brandon LaFell (hamstring) and starting right end Michael Johnson (back) were limited for the second straight day. Starting safety Shawn Williams (hamstring) went limited after missing Wednesday.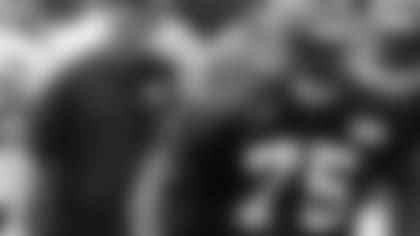 Andrew Billings, who now wears 99, at work in the spring. He says his knee just needs the work.

BILLINGS BOOSTED:  The final snap count for nose tackle Andrew Billings Sunday was 48, his NFL-high. But he's thinking mainly about the last three. Not many were watching those final three snaps on the goal line of a 23-7 loss in which the Bengals kept the Jags out of the end zone, but the big people were, including the 11 guys busting even though the game was over, and Billings felt good about how he controlled the line of scrimmage.


"That goal-line stand was something special.  I enjoyed that. They weren't pitting-patting around," Billings said. "That game helped out my confidence."
Billings, a prized fourth-round pick in 2016 who looked so good before he suffered a season-ending knee injury in the second week of his rookie training camp, had been a person of interest for the first seven games. He was the only defensive lineman not playing at least a third of the snaps with just 59 total.


Defensive coordinator Paul Guenther indicated last week before the game that might change because, "This is the kind of game we drafted him for." And when starting nose tackle Pat Sims injured his hamstring early, he was on his way to almost matching his snap total in one game.


And he says that's exactly what he needs. Snaps. The sense has been the knee won't let him get back where he was before he got hurt until next year, but he says the knee is fine. It just needs work.

"It's there. It's just trusting it, that's all it was. That game helped me out right there.  I got myself into a rhythm," Billings said. "I had trouble bending my knees. That's really the problem. If I didn't bend my knees, I couldn't shed or get vertical or anything. That gave me a chance to bend my knees. It was definitely a confidence boost."


He's expecting more smash mouth in Tennessee and with Sims not practicing this week, he figures to get enough snaps to bend his knee. And he likes the fact the Titans' running game is more straight ahead than what the Jags run.


"Same type of game. Same type of offensive line," Billings said. "Except this time they run it more straight up. Not so much weak (side), but more kicks and stuff like that."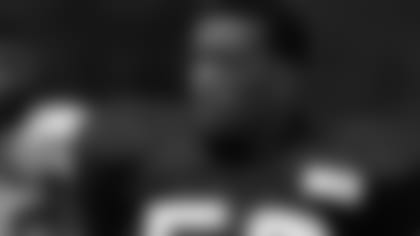 Rookie linebacker Hardy Nickerson: living and learning the kicking game.



TEAMS RE-GROUPS: Special teams coordinator Darrin Simmons has been seething this week. His usually buttoned down units that have been top 12 in the Green-Dalton Era, have been uncharacteristically sloppy in the last three games with a rare gaffe in each.


Simmons' guys don't usually give up a fake punt, which they did in Pittsburgh. Or allow a field goal block, which they did against Indianapolis. Or allow a punt return for a touchdown, which they did in Jacksonville. The last two things hadn't happened in two and three years, respectively, and Simmons has an idea why.

"I've been saying it for the 15 years I've been here," Simmons said this week. "When you get good in the kick game it's because you have consistency in terms of who's playing. No matter what phase. When you have changes on the bottom of the roster it makes it difficult. That's not an excuse. That's a fact."

All you have to do is look at the leading tacklers on teams halfway through the season and look at the end of last year. Of the 2016 leaders, three of them (No. 1 Rex Burkhead, No. 2 James Wright and No. 4 Marquis Flowers) aren't here. No. 3 Josh Shaw is now tied for fourth with two first-year players in Cethan Carter and William Jackson.

Linebacker Hardy Nickerson, another rookie, has been active and good with two assists, but his day last Sunday is representative of a rookie living and learning in the kicking game. On the kick before the TD return, the Jags were able to turn Kevin Huber's line-drive punt into a decent return off a reverse.

"Hardy lost leverage, dove, tried to make the play, but the guy got outside him," Simmons said. "On the next play he stayed too wide and the guy beat him inside. It's just not Hardy. All 11 guys play defense."

Gunner Cody Core and cornerback KeiVarae Russell were right there on the TD return, but both missed the tackle right out of the box.

"They had good position. They were right there at the point of attack. (Core) had him wrapped up," Simmons said. "You expect to bring them to the ground on that one."

It never gets easier, right? Up next is Titans first-rounder Adoree Jackson, a cornerback who is a dangerous returner (seventh in the league in punts, 12th in kicks) and has two TD returns wiped out by penalty.

Simmons says it feels like he plugs one hole with his thumb, but another leak pops up elsewhere. The kicker has become a real gusher. It looks like Simmons may be going back to Marshall Koehn this Sunday for the second straight week. Koehn made his NFL debut last Sunday when Randy Bullock's tight back didn't allow him to kick after he had kicked on Thursday. He woke up sore Friday and Sunday and who knows this week.

Bullock hasn't got that far this week and has yet to kick. As Simmons said, his back issue "scares you to death." Simmons knows the scenario. What if you don't have a second kicker and Bullock wakes up lame on game day? Or what if he tweaks it during the game?

"You can't put your team in that position," Simmons said.

Simmons says Koehn won the workout he convened with two other free-agents last week when Bullock showed up lame and looked strong kicking field goals. His kick-off leg had been well known at Iowa and he showed it off Sunday when a penalty forced him to kick from the 20 and he hit to the Jags 5.

With six teams having two kickers in the scoring column already this year, Simmons noted the pool of available kickers has dwindled. Jon Brown, the soccer import who spent the spring with the Bengals, wasn't brought in for the tryout. Brown's next field goal in a game will be the first of his life at any level and it doesn't look like Simmons wants him trying to hit that one on the road for a team that can lose no more for a post-season bid.