The Bengals could use another forced fumble from Carlos Dunlap.
It's one of the great mysteries of Bengaldom.
A defense that had been on a historic club-setting pace until it allowed 29 points and 420 yards in Pittsburgh last Sunday is part of a dubious NFL record. The Bengals have gone 17 straight games without recovering an opponent's fumble heading into Sunday's game (1 p.m.-Cincinnati's Channel 12) against the Colts at Paul Brown Stadium.
"That's not a stat I care about," said left end Carlos Dunlap, who forced the last one, recovered by linebacker Vincent Rey in Dallas back on Oct. 9, 2016.
And he's right because top defenses usually generate turnovers just by osmosis. Without even thinking about it. But this year they've forced just four turnovers. The winless Browns have twice as many and Atlanta is the only team with fewer with three. The Bengals, Cardinals, and Broncos are the only teams without a fumble recovery this season.
The Bengals are starting to wonder about the law of averages and the bounce of the ball. Wide receiver A.J. Green has had four passes bounce off his hands for interceptions in the first six games.
"We certainly have had enough bounce the other way on offense, but haven't had those same things bounce our way defensively," said head coach Marvin Lewis Wednesday. "With the balls being off a hand or a tipped ball – whatever it is – when they happen defensively, they seem to find the ground. Conversely, right now on offense, we're not having that luck."
 Defensive coordinator Paul Guenther has been noticing the same thing when it comes to fumbles.
"It's happened probably three or four times this year already. It happened in the Buffalo game right in front of me," Guenther said. "We come down and hit the guy and the ball's laying right there and then the left guard recovers it. That's just the way it is. You just have to keep harping on it. It's like telling your little kid to quit reaching in the cookie jar and all of a sudden they fall off the chair and on their back. You just have to keep harping on it and those will come."
Ironically, they can only hope what is happening to the Bills happens to them. Buffalo started its own fumble futility a week after the Bengals did last season, but they broke it back on Oct. 1 after 13 straight without an opponent's fumble recovery, the second longest streak of all time to the Bengals, according to Elia. Since then they've grabbed four in three games, including one from the ubiquitous Green.
"The start of every practice we emphasize either turnovers or tackling," Guenther said. "Every single day."
This could be the week. Colts tight end Jack Doyle has lost two of Indy's four fumbles and had another one overturned. Dunlap, who has 15 career forced fumbles and eight recoveries, says the opportunities just haven't been there. But he agrees. When they get the first one, it will come in droves.
Secondary coach Kevin Coyle lived it with the 2005 AFC North champ Bengals, when their 44 turnovers were dominated by 31 interceptions in an assault fueled by his pick-crazed DBs.
Here's the twist. That defense finished 28th.  These Bengals are fifth and were second last week.
"Usually when you're a good defense, you turn it over," Coyle said. "We've talked about it. We've emphasized it. We've been talking about it for a long time. We weren't happy coming into OTAs because of what happened last season. We've got to be better. Talk about it and go do it."
But Lewis stresses sound defense. And that means no gambling or free-lancing allowed and that can cut down on turnovers.
"If you're not really a good defense, a sound, good defense, and you don't get the turnovers, you're going to lose games," Guenther said. "Like I said, you just keep emphasizing it but you don't want to take chances of trying to go get an interception and the guy catches it and runs for seven".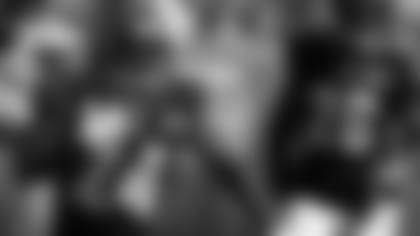 JONES LIMITED: After missing the last game and a half with a back injury, starting cornerback Adam Jones said he would try to practice Wednesday, did, and was limited.
Rookie back-up wide receiver John Ross (knee), upgraded to full at the end of last week after not playing since his NFL debut Sept. 14, was full again Wednesday. But they lost another receiver with Cody Core in concussion protocol.
Not on the field were slot receiver Tyler Boyd and fullback Ryan Hewitt. But they were using their injured knees on the rehab field. Also out was starting middle linebacker Kevin Minter, who injured his elbow early Sunday in Pittsburgh, but head coach Marvin Lewis said it doesn't require surgery. Slot corner Darqueze Dennard (shoulder) and back-up safety Derron Smith (ankle) were limited.
MORE SLANTS AND SCREENS: How's  this for Sunday's matchup at Paul Brown Stadium (1 p.m.-Cincinnati's Channel 12) against Indy? The Bengals offense that has scored the fourth fewest points in the NFL against the Colts defense that has allowed the most points. The Bengals are on pace to score 261 points, making last season's 325 look like a veritable feast. The fewest points in the Marvin Era belongs to the 2008 team that didn't have quarterback Carson Palmer for 12 games …
-Two of Bengals defensive lineman Chris Smith's 6.5 career sacks have come against the Colts, a division rival of his old Jags team. Smith who has 1.5 sacks this season, says he expects the Colts to load up their game plan with plenty of running back Frank Gore …