Andy Dalton: deep thoughts?
There are several trends the Bengals hope to smash Monday (8:30 p.m.-ESPN, Cincinnati's Channel 5), such as Pittsburgh's dominance at Paul Brown Stadium in the Marvin Lewis Era (14-2) as well as their current prime-time winning streak that stands at 10 in a span that the Bengals are 2-8.
But one recent trend the Bengals hope to keep alive is the Steelers' struggle against the long ball. They are currently tied for 11th in the league allowing seven passes of at least 40 yards and in 10 of the last 11 quarters they've allowed five touchdown passes of at least 54 yards, not to mention a 39-yarder for a score.
That's about the time they lost cornerback Joe Haden to a broken bone (three games ago) and second-year cornerback Artie Burns has cooled after a hot start. Second-year safety Sean Davis is still playing like a Pro Bowler, but he needs a little help.
"When these teams have had their chances to hit these plays, they hit them," said Bengals quarterback Andy Dalton this week. "Obviously it's on the tape. That's what it comes down to — when you have those moments and have those plays called for those chances, you've got to make those plays, because they can change the outcome of the game."
The big throw hasn't been there as often for Dalton this season as it had been the last couple of years, when the Bengals had 13 balls of at least 40 yards. Purely middle of the pack, but this year they've only got seven. Wide receiver A.J. Green has the only TDs longer than 37 yards with one bomb going 77 and a catch-and-run going for 70 for both TDs.
And the long ball has been a tougher nut against Pittsburgh. Since Dalton and Green connected on an 81-yard TD at PBS in the first game of 'the 14 series, Dalton doesn't have a 40-yarder in his last six games against Pittsburgh and doesn't have a 30-yarder in the last three.
 "It's part of it," said Dalton of scheming for it. "Sometimes its stuff that's called, and sometimes it kind of happens. You don't know when it's going to happen, but when you get those chances you've got to hit them.
 "We've made the plays, and we've had some big games in the last couple of weeks. We've just got to keep doing it."
But it's a fact of life that Dalton struggles against Pittsburgh. In 13 games against the Steelers he's got a 75.6 passer rating on 6.2 yards per attempt while completing 58.2 percent of his passes. Against everyone else he's got a 91.8 rating on 7.4 yards per attempt while completing 63.3 percent. And then there's the winning percentage, .300 vs. the Steelers and .637 against the rest of the league.
 "They know what they're doing. They put guys in different spots, and they're always around the football," Dalton said. "They try to take away the easy throws, the easy completions, and make you hold on to the ball a little longer. Things like that. So they've got different things that they do to try and disrupt your game."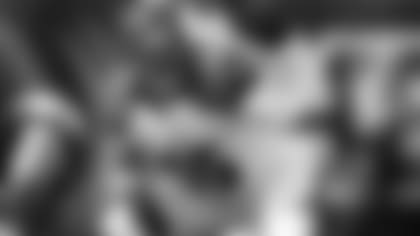 A big matchup is pointing at Bengals left guard Clint Boling on Monday.
BOLING VS. HEYWARD:  Bengals left guard Clint Boling just may have the biggest challenge of all Monday against a fellow 2011 draft pick. He's pitted against the Steelers' best defensive player, left end Cameron Heyward, a versatile 6-5, 295-pound beast in the Steelers' 3-4 who was their first-round pick in 2011.
Profootballfocus.com rates Heyward as the second best 3-4 end in the league and the second best when it comes to pass rush productivity with a team-high nine sacks, but he just doesn't come off the field since he plays 85 percent of the snaps.
"He's a hell of a player. Fast," says the 6-5, 305-pound Boling. "He keeps coming at you and he's got a great combination of speed and strength."
Like everyone else, Boling has been encouraged by the improvement of the running game in the last month. That has coincided with the end of the tackle rotation because of the injury to Jake Fisher and the installation of rookie Joe Mixon as the No. 1 running back.
"I think it's a little bit of everything," Boling said. "I think we're getting into a rhythm. We've gotten a little settled because of injury and I think we're getting a little more repetition."
Talk about trying to buck another trend. The Bengals haven't rushed for more than 78 yards against the Steelers since they rushed for 116 against them in the regular season finale in 2014. But since they allowed 231 to the Jags back on Oct.8, the Steelers haven't allowed more than 80 rushing yards.
Except Mixon is the guy that has had the most yards per pop in that stretch against Pittsburgh. Why he never carried again in the last 38 minutes after getting 48 yards on seven carries in Pittsburgh is anyone's guess. But since then the Colts' Frank Gore needed 17 carries to get 54 yards and the Packers' Jamaal Williams 21 to get 66 yards, plus Tennessee's Anthony Henry had 32 yards on Mixon's seven carries against the Steelers.
"I think most of it is Joe is becoming more comfortable with who is in front of him and they're becoming more comfortable with him," says running backs coach Kyle Caskey. "With Jeremy Hill on injured reserve, he's gotten more reps in practice and he's embraced being a leader, trying to get on the same page with the line. He's been here long enough that he's lost the title of rookie."
The word is that Mixon is pressing the hole better in the past few weeks. Caskey says that simply means, "Making your cut at the last possible second, allowing your blocking to develop."
Of course, the last time the Bengals beat Pittsburgh, they got outrushed, 116-78, on Nov. 1, 2015 in a 16-10 victory.  But they picked off Ben Roethlisberger three times.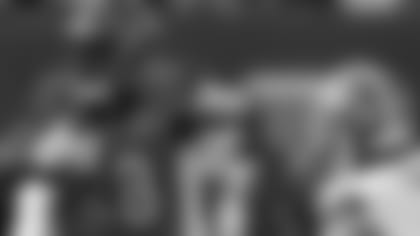 Joe Mixon is coming off his first 100-yard day as a Bengal.
NO BUZZ FROM PBS:  Bengals linebacker Vontaze Burfict, public enemy No. 1 in Pittsburgh, seems to have avoided the Steelers' bulletin board this week as the Bengals went pretty much radio silent on the rivalry. The Steelers seem more infatuated with the Patriots and Mixon. That's going by head coach Mike Tomlin's comment about the Dec. 17 "elephant in the room," being New England and running back Le'Veon Bell's Twitter assault on Mixon.
Mixon downplayed his remarks about Bell in the wake of their last game and said he had looked up to Bell. But this week Bell kept it up in the Pittsburgh press after slamming Mixon on Twitter last month.
"We played them last time and he said certain things like he's way better than me," said Bell, as quoted in the Pittsburgh Post-Gazette. "Then the week after that he's trying to wear everything I'm wearing? I'm kind of confused about the whole thing. It is what it is. He's his own player. I'm my own player. We're going to go out there and play."
They also seem to be thinking about Green. During a TD celebration few weeks ago, Bell and rookie wide receiver JuJu Smith-Schuster mocked Green's fight with Jaguars cornerback Jalen Ramsey.
"No reaction," said Green this week.
That's pretty much the way the Bengals room was this week. Burfict, the only player fined in the Oct. 22 meeting in Pittsburgh that had no personal fouls ($12,154 for nicking fullback Roosevelt Nix's head with his foot when they were both getting up after a play), didn't say much of anything this week and cornerback  Adam Jones just shrugged.
"With all the stuff that's been said, they're thinking about us," Jones said. "If that wasn't the case they wouldn't keep worrying about what we're doing over here."
Indeed, there seems to be more buzz this week about Green chartering a jet to take fellow Georgia alums Shawn Williams, Clint Boling, and Geno Atkins to Saturday's SEC title game in Atlanta. Green is the only one of the four to get side-line passes, but that's going to happen when you're a six-time Pro Bowler and you've donated a lifetime scholarship to the school. That will get you anywhere you want to go.
Bengals head coach Marvin Lewis has no problems with that since they left after practice Saturday and figure to be back about 9:30 p.m. Saturday, in plenty of time for Sunday morning's Mock Game that is the final preparation for the Steelers
Cincinnati Bengals host practice at Paul Brown Stadium Practice Fields