The 11-3 Bengals and the 10-4 Broncos enter that iconic NFL venue of cold weather big games a Mile High Monday night (8:30-Cincinnati's Channel 5 and ESPN) when they both seek play-off gold riding a horse with no name.
With a win in his second NFL start, Bengals backup quarterback AJ McCarron can do what Carson Palmer and Andy Dalton haven't done and win a game to secure a play-off bye. In his sixth NFL start, Broncos quarterback Brock Osweiler can finish off what Hall-of-Famer Peyton Manning started with a 7-2 run and take Cincinnati's bye.
Like a matchup locked up with top defenses and quarterback understudies, the Bengals.com Media Roundtable is a close run thing when discussing this one.
Mike Klis of Denver's 9News, in his first year with the TV station after covering the Broncos for a decade, checks in with the home team since the visitors don't have Dalton.
Alex Marvez of Fox Sports.com and Sirius NFL Radio goes back even longer than that. After covering the Bengals for The Dayton Daily News, Marvez moved on to cover John Elway's two Super Bowl titles for the Broncos in the late '90s for the now defunct Rocky Mountain News and still remembers how the home crowd almost will teams backed up against the wall. Like Klis, he gives the nod to Denver in a close one-score game.
But Jay Morrison, one of Marvez's successors in Dayton and the DDN's current Bengals beat man, calls it for Cincinnati. He points to how the Bengals have won in hostile environments this season with a 6-1 road record and thinks they do it again.
Coley Harvey, who covers the Bengals for ESPN.com, also sides with Cincinnati, partly because of that solid road record and partly because of Denver offense's inability to score in the second half of their last three games.
That makes it a 2-2 deadlock. Let's go around The Table, led by the visitors.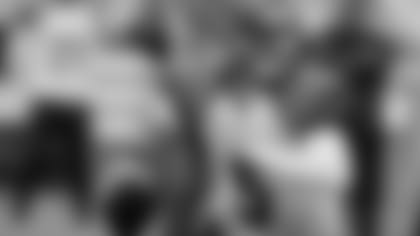 AJ McCarron is looking to repeat his no-pick outing of last week.
Depending on how things break down Sunday, if the Jets, Chiefs and Steelers win their final two games, the Broncos would have to win their final two games to get in. If they win only one of the two, they would be out.
No one has more dramatic scenarios than the Broncos. If they beat the Bengals, they could go into the last game with a chance for either the No. 1 seed or not making the playoffs, pending Sunday.
I like the Broncos in this one at home with no Andy Dalton and no disrespect to AJ McCarron. But you lose your quarterback, that's a big loss.
The Broncos defense is really good unless it's playing against three good receivers and a good passing quarterback. They didn't look very good vs. the Steelers.  The defense still gave Pittsburgh fits and the offense did them no favors going three-and-out for most of the second half. They didn't have their normal pass rush and didn't cover like they normally do. They've got two Pro Bowl pass rushers, two Pro Bowl corners. And you could argue defensive end Malik Jackson, linebacker Brandon Marshall, and safety T.J. Ward could have made it.
They'll bring pressure on McCarron. Broncos defensive coordinator Wade Phillips is very good about disguising the fourth and fifth guy. He usually brings five. If he brings four, he usually disguises the fourth and you don't know where he's coming from. They didn't get much pressure on Big Ben last week because he threw quickly and his receivers got open quickly, especially Antonio Brown.
I think the key matchup in this game is Bengals wide receiver A.J. Green on Broncos cornerback Aqib Talib. The other cornerback, Chris Harris, was on Brown and he wasn't up to the task, to put it mildly. Talib is a longer corner, which seems to be more of a fit with A.J Green. He's definitely a No. 1 corner. Talib is one of these guys that can be the best corner, but sometimes he loses focus from play to play.
With Osweiler the Bengals have to mix up the coverages. He's not really a read guy. He's a primary type receiver guy because he's a young guy. He will run if you give him a lane. He's a pretty good athlete. He doesn't have a bazooka, but he's got a strong arm. He's pretty good. It will be interesting. If they can get 24 points, the Bengals have a chance. They can hold Osweiler to 20. Last week he looked like John Elway in the first half and Kyle Orton in the second half. He's had some big drops from tight end Vernon Davis and wide receiver Demaryius Thomas.
And they haven't scored in the second half in the last three games and it cost them. They were up 12-0 on the Raiders and lost 15-12. They had a 27-13 lead vs. the Steelers and lost, 34-27. So whether that's the defense or offense, I don't know.
THE EDGE: BRONCOS, 24-17. Home-field advantage. They need the game. They're going to be hungrier because they need the game more than the Bengals. And the backup quarterback factor for Cincinnati.
It's a bit of a mystery why Brock Osweiler struggles in the second half of these games. Are teams changing the game plan and he hasn't been able to adjust? I also think his supporting cast hasn't come through. Tight end Vernon Davis and wide receiver Demaryius Thomas have a disproportionate number of drops for guys that are talented.
What worries me for the Bengals is Denver at home with this crowd and the resiliency of this group knowing what they're playing for. It makes for an awfully tough challenge for the Bengals. It's a great litmus test for where the Bengals are under AJ McCarron.
You couldn't ask for much better in San Francisco last week. The team responded to AJ. They ran the regular offense. It doesn't seem like there were any real restrictions for the plays they ran for him. Those are some real positives. But he's going to need the running game to really step up. Maybe a defensive play. Maybe a special teams play to help out. Those are just some little things that can give him and the offense a boost. Just don't make the big mistake. If you limit yourself to zero or no turnovers, you give yourself a very real shot to win this game because the Broncos aren't world beaters.
The fact the Broncos can do anything from being a one seed to out of the playoffs is good and bad for the Bengals. Denver has a veteran team. A lot of guys have been there before. Just playing at home for them is huge. They're a different team at home. The crowd noise, everything about it is pretty significant for the Broncos.
 The Bengals don't have the weight of the last four play-off losses. They have a more pressing problem. That has been replaced by can they get the first-round bye? Can you give Andy Dalton a chance to come back and play in the postseason? That's a huge rallying cry for this team. Even if the Bengals lose I would hope they would play their best game of the season. That's all you can really ask from them.
THE EDGE, BRONCOS, 26-23: Home-field edge. Denver always seems to respond in these situations. They beat New England and Green Bay at home. They find a way to get it done there. The Bengals have a legit shot to me, but I think Denver gets this one done.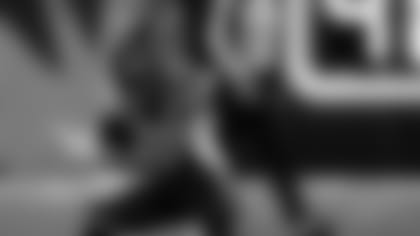 AJ McCarron has wide receiver Marvin Jones in his sights.
The key factors are, obviously, how these defenses manage the back-up quarterbacks. There's a lot more tape on Osweiler for the Bengals. For the Broncos there's not much on McCarron and what is out there is pretty good. The bigger question is how the Bengals line and the rest of his supporting cast plays.
That was the big push from Bengals offensive coordinator Hue Jackson. He didn't like what he got out of his blockers last week. He didn't t like what he got out of his running backs last week.  His receivers performed well enough. Marvin Jones had a couple of solid catches and A.J. Green had the long one. With tight end Tyler Eifert (concussion) not going, that's an X-factor the Bengals don't have.
The stakes are little different for the Broncos. If they lose this game and lose the next game, they could be out of the playoffs. Which is crazy to think looking at how they started the year. The Bengals are in the playoffs, but there's clearly more on the line with the bye. The Andy Dalton injury has taken some of the pressure off. If he weren't injured, that would be the talk: 'They've got to get the bye and shake the curse,' so to speak. "Do something they haven't done in the playoffs."
The most important thing now is the bye.  Not only for the team, but for the fans. They want that extra week for the quarterback to heal. People are pleased for the most part with what they've seen from McCarron. But it's clear this offense, just because of time on task, clicks so much better with Andy Dalton than McCarron.
I think the Bengals are looser because McCarron is loose. He's in kind of a win-win situation. No one's expecting him to be Joe Namath or Joe Montana. They're expecting him to manage a game. Get his team in and out of the right sets, and move the ball down the field. He's done that. That's all they're asking him to do. Let the defense do everything else.
We've all been talking about it. You just don't want to go into another offseason where the storyline is the playoffs. But at the very least, it would be like last year, where you didn't have all your receivers. You weren't riding with your starting quarterback who took you so close to the dance. That's why they have to get that bye.
 BENGALS, 17-14. The Broncos have had second-half troubles at home, on the road. They haven't been able to close out games. The Bengals have done a great job on the road all this year. It doesn't faze them. Even though they lost in Arizona, that game proved that they're willing to go to battle on the road in prime time. It's going to be a close one. A defensive struggle.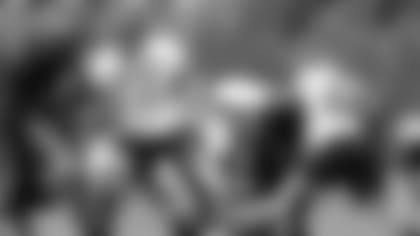 Left tackle Andrew Whitworth and right tackle Andre Smith have their biggest assignments of the season.
Defense and turnovers are going to decide it. Everyone is saying what a low scoring game it's going to be, but the way the teams play and the way they turn teams over, I think there are going be short fields and I think there will be points either directly off turnovers or leading to turnovers. I don't think it's going to be a shootout, but I don't think it's going to be a grind-out game either.
The quarterback thing is huge. You have to ask yourself, would you rather have a healthy A.J. McCarron? Brock has more experience, but he's got the shoulder issue and the eye issue. I think I'd rather go with McCarron. What's going to be interesting is the Bengals offensive line. San Fran stacked the box and said we're not going to let you run. You know Denver is going to do a lot of the same thing. So a lot of that will on be on AJ's shoulders.
The Bengals have to score on turnovers and short fields. We didn't see running back Jeremy Hill in the first quarter last week and that led to the run game struggling. If Jeremy starts, it looks like he's starting to come into his own. And even if they plug him up for three or four carries in a row, he's got the potential to break one like you saw last year against Denver. That will be a key. To stick to the running game and see if they can break one or two runs and loosen up that defense. If they do score, it will be a long run by Jeremy or one of those deep shots to Marvin or A.J. I don't see a 10-play 80-yard drive.
It's been kind of a season of milestones for the Bengals. They had never won in Oakland, they did that. They had never won in San Fran since '74. They did that. They haven't shown the ability to come back against a really good team, but they did it against Seattle. They have won in Pittsburgh, but not like they did with a fourth-quarter comeback. It's been one of those seasons they've proven they're not the same old Bengals.
THE EDGE: Bengals, 23-20. They find a way to pull it out. McCarron has a slight edge over Osweiler. Maybe not if Osweiler is healthy, but he's not, and the Broncos offense hasn't scored in the second half the last three weeks. It's not the same Denver team it was earlier in the year. It's not even the same team when Brock took over. They're struggling to the run ball, too. The Broncos have a lot on the table, but so do the Bengals. It's a huge game for them if they can get the bye and get their guys healthy.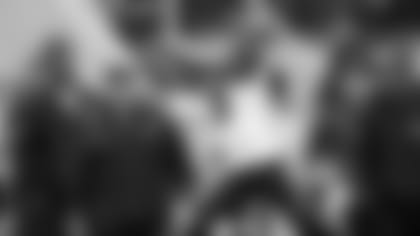 A.J. Green working against fellow Pro Bowler Aqib Talib one to watch Monday.
To be clear, they don't have their quarterback and the backup quarterback doesn't have their leading target against the NFL's top-ranked defense. On the road. So a win Monday night in the biggest regular season game of Bengals head coach Marvin Lewis' 207-game career would be one of the most remarkable in franchise history.
The Bengals haven't needed a bye this badly since the '87 players strike. With Andy Dalton's throwing thumb in a cast, there still not sure he could be back for a divisional game the weekend of Jan. 16-17 at Paul Brown Stadium. But that's a better shot than a Wild Card Game Jan. 9-10.
But now hear this. The Bengals can play loose. All the pressure is on the Broncos. The Bengals have won the AFC North. The Broncos have won nothing yet and with the Chiefs closing fast and with a loss to the Bengals they can fall into a tie for first place after a 7-0 start and maybe not make the playoffs at all.
And there's no reason the Bengals can't win this one despite the obstacles. The reason we're having this conversation at all is because of the Bengals defense. They've been stingy against backup quarterbacks and struggling offenses. They've allowed more than 14 points just twice in the last eight games and that was to the No. 1 (Arizona) and No. 2 (Pittsburgh) offenses in the league.
But Denver is ranked 23rd in offense and backup quarterback Brock Osweiler has struggled in the last three games, unable to generate any second-half points. The 6-8 Osweiler is more athletic than most of the quarterbacks they've faced and has the ability to run. But his average yards per throw almost matches his height at just 6.7 yards. And he's been sacked 19 times in six games behind an offensive line quite vulnerable to the Bengals defensive front.
Denver has been devastated at tackle and the profootballfocus.com rankings show it. Left tackle Ryan Harris is ranked 65th and right tackle Michael Schofield 56th out of 74 tackles and Schofield, who has allowed seven sacks, has to contend with Bengals leading sacker Carlos Dunlap. Osweiler has taken enough shots to sustain a separated left shoulder.
Pro Bowl defensive tackle Geno Atkins is going to get his shots at left guard Louis Vasquez, ranked just 43rd. The Bengals were 0-5 against Broncos head coach Gary Kubiak's demanding run scheme when he was in Houston, but he doesn't have anywhere near the offensive line that generated those big days.
 They're ranked 18th in rushing, but the Bengals have to be careful they don't allow that scheme to get going like it did against New England back on Nov. 29 for 179 yards because Kubiak's ball-faking and play-action will give Osweiler the  room he needs.
But the Bengals have been absolutely rude stopping the run since WILL backer Vontaze Burfict came back eight games ago. They give up 3.9 yards per carry and haven't allowed a 100-yard game in their last seven games. The Broncos have been trying feed it to their backs to protect Osweiler, but in their last two games people have made it hard, holding them to three yards per carry and the Broncos have lost both.
But forget everything else. Left tackle Andrew Whitworth said it last week.  If the Bengals are going to win, the offensive line has to play well after not rushing for two yards per carry against one of the league's worst run defenses in San Francisco last Sunday.
Whitworth and right tackle Andre Smith are assigned the tough task of blocking two of the NFL's  best pass rushers  one-on-one Von Miller and DeMarcus Ware and this is where they miss Dalton's ability to get the ball out of his hand quickly. In his second NFL start, McCarron can't be asked to do it that fast and that's why they need the running game to show up.
There's a great matchup on the outside with two Pro Bowler corners Aqib Talib and Chris Harris going against Pro Bowl wide receiver A.J. Green and speedy No. 2 Marvin Jones. Harris got torched by the Steelers Antonio Brown last week, so Talib is expected to follow Green. Green will take his shots there.
 The 6-1, 205-pound Talib is the kind of lean corner that has given the 6-4 Green problems in the past (Joe Haden, Sean Smith), but Green has had big days against those type of guys this season (Jimmy Smith) and big catches (Richard Sherman). Talib held Calvin Johnson to seven catches for 70 yards and no TDs and last week he didn't give up a TD to Martavis Bryant of Markus Wheaton. He recently had three targets to Oakland's Amari Cooper and blanked him.
Harris gave up 137 yards and 12 catches to Brown, last week. But, he's still a Pro Bowler. Still, the Bengals are going to give McCarron his shots down field because he's found long balls in his two games to Green and Jones.
It's a killer they don't have tight end Tyler Eifert, but rookie Tyler Kroft made hay in the middle with a TD last week and the Broncos are dinged up at safety.
This is a no-brainer recipe. The Bengals O-line reverts to their dominant form of earlier in the year. The defensive front continues its domination of the past two months. McCarron doesn't make a mistake while throwing three long balls while they rush it at least 30 times for 100 yards. And they get a score from defense or special teams.
An Adam Jones 64-yard punt return? Another Week 16 pick-six for Dre Kirkpatrick? A Carlos Dunlap sack-and-strip?