Andy Dalton is taking advantage of a happy, healthy band of receivers like Marvin Jones.
With the bye week now being celebrated atop the NFL, here are six reasons why the Bengals are 6-0 for the third time in their history:
Marv-CARE: According to a story in this week's Wall Street Journal the Bengals are the healthiest team in the league as the only one that has the same 53-man roster that began the season and the paper says they're the first team to do that in the first six games of a season since the 2012 Super Bowl champion Ravens.
In an incredible string, the Bengals have lost just one starter for one game when safety George Iloka (ankle) missed the win over Kansas City. The Bengals did have one regular sidelined for one game when slot cornerback Leon Hall (back) didn't play in the win in Buffalo last Sunday.
(All of Bengaldom has just bloodied its knuckles on wood.)
Citing Stats, LLC, WSJ says the Bengals are the ninth team in the last 10 years to make it through the first six games without making roster changes.
And the karma is good. Of the eight previous teams, only the 2008 Redskins and 2009 Broncos missed the playoffs and only the '05-06 Giants lost a Wild Card Game. But the other four made a conference championship game (2007 Chargers, 2008 Eagles, 2008 Cardinals, 2012 Ravens), two made the Super Bowl ('08 Cards and '12 Ravens) and won one the Super Bowl ('12 Ravens).
But the only 6-0 team, the '09 Broncos, were one of the teams that didn't make the postseason, so the key is going to be moving beyond six games. The seventh, or in this cae for the Bengals because of the bye, the eighth week is usually when teams are faced with making their first significant moves.
When a player is put on the physically unable to perform list (PUP) at the beginning of the season, he's eligible to return after the first six weeks and the Bengals are faced next week with that move with Pro Bowl WILL backer Vontaze Burfict. Also eligible to return for the Nov. 1 game in Pittsburgh is first-rounder Cedric Ogbuehi, the Texas A&M left tackle that tore an ACL in his last college game.
So begins the bye week party game. Who goes when those two come back on the active roster? And when? Burfict and Ogbuehi are only eligible to return. The Bengals have three weeks to decide if they're ready to practice and another three weeks to determine if they can play once they begin practice.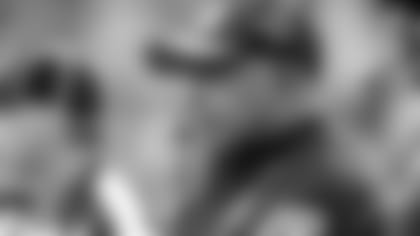 Anybody say Coach of the Year? This season Marvin Lewis has handled the clock masterfully both during the week and on Sunday.
STRENGTH OF SCHEDULE: Maybe the major reason for the good health is head coach Marvin Lewis' decision to make the most drastic change to his practice schedule in his 13 seasons. With head strength and conditioning coach Chip Morton and assistant Jeff Friday his point men, Lewis decided to do what NFL teams like the Eagles, Packers and Giants have done and practice hard early in the week, taper  off in the middle, and bring it up a notch 24 hours before the game.
That means Friday, traditionally a shorter but full-scale practice, is now a walk-through that is supplemented by yoga, stretching, and other forms of recovery, as well as class-room review. Saturday, usually a mere stand-around is now a more up-tempo, quick run-through.
"It's new, it's different, it's a good changeup,' said defensive tackle Domata Peko last month before the opener.  "It helps us out having a walk-through on Friday going through plays that we think we need to work on. We can go through it Saturday a little bit faster. It gives us a chance to fix stuff on Friday. And we're off our feet more on Friday, when we were basically going all day, and we can come in on Saturday and get moving a little bit. Get the blood flowing. It feels good so far."
Now six weeks later, players like WILL backer Vincent Rey and defensive coordinator Paul Guenther are raving about it. Guenther thinks it has not only given the players fresher legs, but it has helped the coaches.
"We get more time with them on Friday and that's really helpful," Guenther says.
Rey, who has played 92 percent of the snaps, as well as several on special teams, says except for  the ankle he sprained that cost him the final 29 snaps  in Buffalo last Sunday, his body feels great. Lewis said anyone hurt in the 34-21 win should be back for Pittsburgh. Rey, a five-year veteran and special teams co-captain, believes the change is a factor in the quick start.
"One-hundred percent,' Rey says. "I don't know if it's less pounding because Wednesday is still a physical day. We're wearing shoulder pads and there is hitting. That Friday is huge, being able to come in Fridays and get our body back. And Friday is a mental day. You get to correct your mistakes from Wednesday and Thursday and walk through it and now you understand. Saturday is actually up-tempo. It's practice and on Saturdays we get to do a lot of the things we did during the week, but at a faster tempo and we do it more (correctly) because we've seen it all. You're feeling confident. You know what to do."
Rey thinks the new cafeteria installed in time for training camp has also helped. He says the food is better, there is more variety, and he agrees with the observation it has helped team bonding because it has become kind of a gathering place.
"You got guys just sitting there. Defensive guys sitting together, offensive guys sitting together. Sometimes they get together," Rey says. "It's a good time to be in there. Everything has just gotten better here. It's great because we need everyone to win every week. We need offense, defense, special teams. We need the trainers to do well, we need the equipment guys to do well, training table, even. Everyone is important."
Let a coach have the last word.
"The schedule must be working because you have to look at where we are," Guenther says.
Give Lewis this. He's been banged in the past for his clock management, but the Baltimore and Seattle comebacks, along with the stilling of Rivers, were textbook. Throw in the daring weekly sked change in the staid, stuffy, conservative NFL and here's a vote for Coach of the Year. He knew he needed to mix it up for a team 0-for the last four postseasons.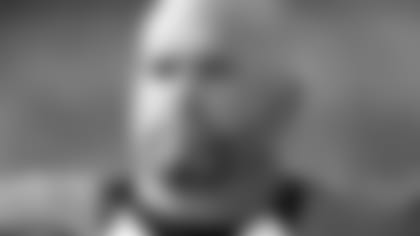 Andrew Whitworth. the second best left tackle in Bengals history, is anchoring the line's spectacular start.
ODE TO ANTHONY OFFENSIVE LINE: It is the heart of any championship run, just like it was when Hall-of-Fame left tackle Anthony Munoz presided over the 1981 and 1988 AFC championship lines.
And this one has been superb. Anchored by left tackle Andrew Whitworth (3) and left guard Clint Boling (7), as rated at their positions by profootballfocus.com, the line has thrown four shutouts and allowed quarterback Andy Dalton to be sacked just six times despite playing defenses that were ranked in the 2014 top ten the past three weeks.
Whitworth and right tackle Andre Smith blanked the Chiefs prolific sack tandem of Justin Houston and Tamba Hali and two weeks later in Buffalo they broke the "Quarter Billion Club," front four with no sacks, one pressure and Dalton's "I don't remember getting hit."
In between Seattle's defending No. 1 defense posted four sacks, but Dalton had enough time to riddle its Pro Bowl secondary for 331 yards and a 96 passer rating, more than 20 points over what they had given up over the previous two seasons.
The running numbers aren't going to be fancy after an opening stretch that also included a head-banger in Baltimore. But with their last four foes going into this week ranked against the run fourth (Buffalo), ninth (Baltimore), 11th (Kansas City) and 13th (Seattle), they are still 10th in rushing after all that. And here comes November and December, when they traditionally run the ball better than early in the season.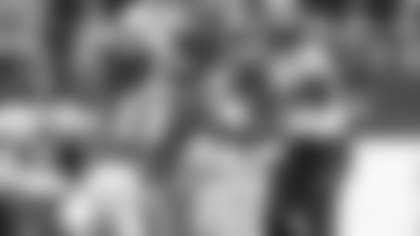 A.J. Green's unselfish game sets the tone for a No-Diva offense.
THE BERNIE SANDERS PASSING GAME: Dalton has all his weapons available and it has allowed him to share the wealth and be the calm, cool, collected Big Ten point guard he really is.
His numbers are through the roof, better than anybody but a Tom Brady having one of the best years of a Hall-of-Fame career. Dalton has put himself in the MVP conversation with two breath-taking fourth-quarter comebacks as well as a superb ability to take advantage of everybody.
But the unselfish, team-first tone is set by The Playmaker, A.J. Green. If Green isn't a diva, how can anyone else be? The man is close to being on a pace that would make him the most prolific wide receiver during his first five seasons in the history of football. And yet he says things like,"We've got so many weapons, sometimes it's going to be like that," when someone holds him down.
After Green wrecked Baltimore on an NFL-best 227 yards this season, wide receiver Mohamed Sanu, tight end Tyler Eifert, and wide receiver Marvin Jones have each led the club in receiving in the last  three games. And those four guys are on pace for at least 48 catches and 693 yards. It's not like years past when Dalton turned it over trying to force it to Green no matter if he was blanketed like a bed-and-breakfast.
How about this? According to PFF, Green has 47 targets this season, which puts him on pace for 125, about 50 fewer than 2013, his last full season. And with the way he dominated the Ravens, how can you blame defenses?
Bills head coach Rex Ryan set up his defense so anybody but Green would beat him. And Marvin Jones shredded him. Green had just two targets and one catch for five yards at halftime and yet wide receivers coach James Urban sensed no frustration.
"He wants to win in the worst way," Urban says. "We all know at some point if we're going to get over the hump and keep winning, we're going to have to get the ball in our playmaker's hands. We'll need him and he knows it. The difference is when Marvin Jones gets an opportunity to make a play, like the big play Sunday, he makes it. When Mohamed Sanu gets a chance to make a play, like the third-and-long Sunday, he makes it."
And you don't hear Jones and Sanu griping, either. No surprise, Urban says. In that 2012 draft, they saw they had a similar commitment to team as Green.
"At the end of the day, the way the thing is built,  Hue and Kenny do a great job coaching Andy in the offense,' says Urban of offensive coordinator Hue Jackson and quarterbacks coach Ken Zampese. "It's a progression offense. If it's not there, you go through your progressions on what the coverage dictates based on the play call and throw it to the open guy. That's the environment we've tried to create from Day One. In our room we always say, 'We, us, ours.' All we care about is being 6-0. I think we've worked hard to bring those kinds of character guys into the building."
Here's the difference between a team stuck in the mud and a team on the make. Last week before the Bengals played Buffalo, Bills wide receiver Sammy Watkins, who had all of 74 catches and seven TDs in his career, complained about his number of targets in the first three games his team was 2-1, proclaiming "I need 10 targets a game," with the emphasis on I.
Then on Sunday, Green, a four-time Prow Bowler, said this after he had four catches for 36 yards:
"That's why we've got these other guys. When the defense does and that, you saw what Marv got today."
That's one difference between 6-0 and 3-3.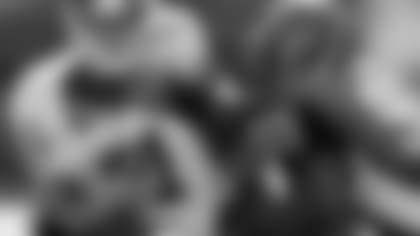 He-e-e-e--es back. Geno Atkins says hello to Alex Smith and his Pro Bowl form.
LINE OF '13 REUNION, GENO ATKINS, CHAIRMAN: The 2013 defensive line that led the Bengals to the AFC North title with the NFL's third-ranked defense is back together. That means Pro Bowl defensive tackle Geno Atkins is healthy again and right end Michael Johnson is back from Tampa.
But it also means left end Carlos Dunlap is older, wiser, and leading the NFL in sacks with 6.5, Wallace Gilberry is back to his versatile role, and run stuffers supreme Pat Sims and Brandon Thompson are trading game day actives.
It's been nostalgic. In the home opener they bedeviled Chargers QB Philip Rivers behind his inexperienced offensive line, they went to Baltimore and held the Ravens to two yards per carry, and then returned to Paul Brown Stadium to force Seattle Super Bowl quarterback Russell Wilson through three three-and-outs in the fourth quarter and OT.
And Gilberry had one of the game turners Sunday in Buffalo when he threw down EJ Manuel and forced an end-zone punt with an intentional grounding call.
They've got 17 sacks in six games. If they get close to their average with three in Pittsburgh, they'll have as many sacks as they had all last season in their seventh game.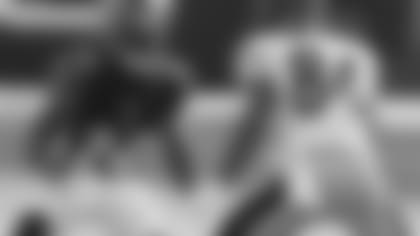 Adam Jones has been all over the yard this season at a high level at cornerback and the return game.
SPECIAL DELIVERY (TAKE A BOW KEVIN HUBER):  Two guys that are huge reasons they're 6-0 are cornerback Adam Jones, an incumbent All-Pro returner, and WILL backer Vincent Rey, a special teams co-captain. For the second straight season, Jones is playing the best cornerback of his life and for the second straight season Rey is overachieving playing for the injured Vontaze Burfict.
Rey is supposed to be a role player/special teamer, but he has gone above and beyond this season playing 92 percent of the snaps as the signal caller while fitting in some teams. Take Seattle, when he played all 60 snaps and played five in the kicking game. Or San Diego, when he played all 61 snaps, made the key call that forced the big sack of Rivers deep in Chargers territory, and made a leaping pick at midfield to seal it while also playing five snaps on teams.
And how about Jones against Seattle? He played all 60 snaps and made two hellacious punt returns in the fourth quarter and overtime that were the centerpiece of the 20-point rally.
And not only that, PFF has him rated the fourth best corner in the league.
It was special teams that paved the way for the biggest win maybe of the Lewis era, the 27-24 OT win over Seattle. The obsessively-detailed Darrin Simmons, the Bengals special teams coordinator who makes even Felix Unger look inattentive, saw his film work come to life when they had no timeouts after third down and everyone got on the field in plenty of time for Mike Nugent to kick it into OT, where he won it.
And how good has their Pro Bowl punter been? Against Seattle's rookie sensation Tyler Lockett, Huber's punts held him to eight yards, he held the Bills to no return yards with missiles to the 11, 13, and 4, and he had the huge 54-yard punt to the San Diego 5 at the start of the fourth quarter with the Bengals clinging to a 17-13 lead. Less than four minutes later it was over at 24-13.
And a tip of the hat to Nugent after two early-season misses. He's been ice cold the last two weeks, including when it was ice cold in Buffalo Sunday and he hit his longest field goal of the year from 47 yards to give them a 17-7 lead after they trailed 7-0.