Bill Belichick is a student of winning and Paul Brown.
A generation removed from his death, the NFL is still truly The Six Degrees of Paul Brown. Especially when it comes to Bill Belichick.
Just look at the thread running through Sunday's game in New England (1 p.m.-Cincinnati's Channel 12) between the Bengals and the Patriots. It is William Miller Edwards, the boyhood friend and lifetime coaching confidant of Paul Brown and the godfather of Belichick. Belichick, the Patriots' chess-master of a head coach is the turn-of-the-century book-end to the innovative Brown midwifing modern pro coaching in post-war Cleveland.
"(Brown) impacted the game on so many levels. His coaching tree is literally a forest," says Belichick, button down when it comes to the NFL's current events but a social buttery when clinging to history. "He influenced all of us either directly by himself or indirectly through the many coaches or players that went on to be coaches and their lineage."
Go back to a few days before Belichick became Belichick.
A modern-day battle of New Orleans loomed in the Super Bowl to decide the 2001 NFL title. The high-flying and heavily-favored Rams with a video game offense that seemed to beckon the new century was all set to lay waste to his upstart Patriots and their young, emergency quarterback.
But a funny thing happened on the way to the Superdome. Belichick devised a defense that jammed the Rams' fleet of fleet receivers, choking the field with some times as many seven defensive backs and basically putting a bruising box-and-one defense surrounding Hall-of-Fame running back Marshall Faulk.
A few days before it all, Belichick's late father, Steve, then 83 and a product of Ohio's rust belt at the dawn of the Depression who went on to become a highly-regarded college coach, saw the Bengals logo and began a history lesson of his own.
 That's almost exactly what his son said last weekend when Bill Belichick stopped the Patriots' buses at the Jim Brown statue in Cleveland and hoped aloud for a statue of Paul Brown.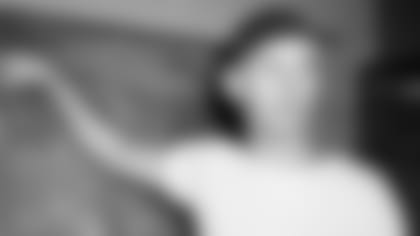 Brown put pro football on the map, not to mention the chalkboard.
"Steve would take Bill to the old Cleveland Browns training camp and watch practices together," says Bengals president Mike Brown of Paul Brown's last seasons in Cleveland. "That had an impact on Bill because Steve held it out as this is the way. This is how it should be done. Bill watched and took in a lot of what was done and he is free to say that so much of that became the basis for how we practice football today."
Belichick, in a conference call with the Cincinnati media this week, ticked off Brown's contributions like a Ph.D. of American History walking students through a Mount Rushmore life.
 "Pretty much everything he did in professional football that started in 1946 is what we do today as a staff," Belichick says. "Breaking down film, coaches in the press box, practice schedules, scouting players, the 40-yard dash, individual drills that lead to group drills that lead to team drills, The taxi squad he had in Cleveland is the forerunner of today's practice squad. The innovations he had in equipment with face masks. His integration of pro football."
For five years Mike Brown has heard how the 2011 collective bargaining agreement has forced coaches to be innovative with reduced time in pads and on the field. He calls it "laughable." His father in the late '40s, Brown says, was already having short, up-tempo practices with no hitting and the emphasis on speed and timing.   
"(Belichick) knows where it came from. A lot of coaches today don't, Brown says. "He is willing to acknowledge and compliment my father for that for which I am pleased to see. I've always held Bill in high regard. He's the most successful of the coaches in his era. That's as good as you can do in this business."
Bengals special teams coordinator Darrin Simmons is another six degrees example of Paul Brown. His uncle Jerry Simmons was Belichick's strength coach in Cleveland and before his junior year at Kansas in 1994 Simmons got to hang around training camp. Belichick cut his teeth on special teams in the late '70s and Simmons soaked up some by osmosis. Simmons' mentor became Scott O'Brien, Belichick's trusted special teams coach in both Cleveland and New England.
Darrin Simmons, who read Paul Brown's autobiography P.B., calls Brown and Belichick "clones."
"He was ahead of his time. Probably like Bill was. There are a lot of things we don't know about that he doesn't want people to know," says Simmons of Belichick's innovations. "For the competitive edge. I'm sure Paul Brown was the same way. They don't want other people knowing what they're doing with their (program)." In the rare instances when Belichick was out of work after his first head coaching job in Cleveland in the mid-90s, he was on Mike Brown's list as a potential head coach or defensive coordinator. Their vacancies never matched, but there has always been a bond. The affable, gregarious Bill Edwards, who died in the late '80s, was a staple in both the Brown and Belichick households.
Edwards, called the best college center of the late 1920s by none other than the great sportswriter Grantland Rice, played with Brown at Massillon High School. After helping orchestrate a near upset of mighty Ohio State for Wittenberg, Edwards began a college coaching career at Western Reserve that lasted more than 30 years and put him in the College Football Hall of Fame.
One of his earliest recruits as the head man at Western was Steve Belichick, a tough and quick-footed product of Struther, a working-class suburb of Youngstown, Ohio. Years later Edwards called him the best fullback he ever had and encouraged him to become a coach. While spending the 1947 and 1948 seasons coaching Paul Brown's defensive line in Cleveland, Edwards had a chance to introduce Steve to the Paul Brown Way. It was a regimen Steve experienced himself because at about the same time he coached at Hiram College, where he was able to spend some time with Brown during the training camps.
Edwards then took Steve Belichick with him when he became the head man at Vanderbilt and Bill was born in Nashville in 1952.
"Bill Edwards and my dad were friends from childhood," Mike Brown says. "They understood each other in a way that you can only understand somebody that you grew up with. They were trusting of each other. Close."
Paul Brown was drawn to Edwards' sense of humor and the junior high Mike Brown saw it on display at Edwards' home one weekend when the Cleveland coaches were gathered for a night out.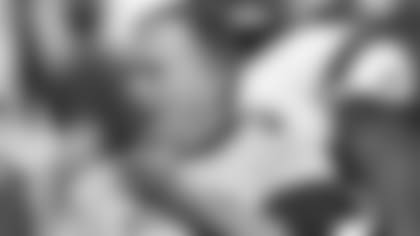 *Bill Belichick is the first NFL coach to lead his team to seven straight division titles. Paul Brown was the first to lead a team to six straight. *
Edwards had placed an envelope addressed to him from a local college in a rather conspicuous place and when one of the other coaches saw it, he announced it as Edwards knew he would. Edwards told him to give him the envelope and Edwards proceeded to read a fake letter telling him here was 50 bucks for a speech he had made.
"That was a pretty good sum in those days," Mike Brown says. "They knew the other coach had given a speech there and got nothing."
That was the world Bill Belichick was born into. Ohio football with Paul Brown the epicenter.
"I never worked for Coach Brown," says Belichick of his own lineage. "It certainly goes back to my dad, who spent time with him. Bill Edwards, who coached for him and was my dad's mentor. All the other assistant coaches that I worked with through the years were part of his coaching tree."
Mike Brown says Belichick is the best coach of his era. If Brown professionalized football with playbooks and classrooms, Belichick schemed his way to innovations. Just ask Bengals Pro Bowl left tackle Andrew Whitworth about the 2007 loss to the Pats at Paul Brown Stadium.
 "We prepared for them to be one thing the entire week and the first snap they were and the next 68 snaps they weren't," Whitworth says. "I was in shock. I'd never really seen that before. They did it against Cleveland last week."
 Certainly Belichick believes Paul Brown is the best coach in his era. And the numbers say it, according to a January, 2013, study in "The Coffin Corner." It rated Brown as the best coach of all-time and Belichick as the best coach who began his career in the free-agency era, coming in seventh all-time behind six Hall-of-Famers: Brown, Vince Lombardi, George Halas, Curly Lambeau, Don Shula and John Madden.  
 "I don't think there's too much that got by him or that he wasn't in front of half a century or more ago," Belichick says. "All the time in Cleveland I spent with Jim Brown and the things Jim Brown would tell me Paul Brown did in practice or meetings or in game preparation were the same things we were doing in Cleveland and is the same thing we're doing in New England. Very similar in all those areas. It was very insightful to see how far ahead of his time he was. What a great, great football mind and what a great football program he built whether it was Massillon, Ohio State, Great Lakes, Cleveland, or Cincinnati."
Mike Brown is uncomfortable calling Belichick the Paul Brown of the 21st century.
"He's the Bill Belichick of his time," Mike Brown says.  "Which is the best."