Cornerback Terence Newman re-captured his younger days just in time to play on three playoff defenses for the Bengals.
With free agency set to start next week, we mull the Bengals' ten top signings since the unfettered process started in 1994.
The two biggest criteria are impact on and off the field and longevity, so the more recent vintage is going to get the nod in a run of five post-season berths in the last six years.
For instance, Terence Newman played 41 games at cornerback and Tory James played 64 for the Bengals after signing as free agents. But while James rung up 21 picks, he played on defenses that ranked in the bottom half of the league and appeared in just one playoff game. Newman played on a No. 6 defense and a No. 3 defense that qualified three straight post-seasons.
But while defensive end Wallace Gilberry came off the street to log 14 sacks in his first 30 Bengals games and become a valuable cog in three straight playoff appearances, how does that rate with quarterback Jon Kitna's stability in the early-century turmoil and Marvin Lewis' first few seasons of building a program?
(Street free agents have always been with us, but in all the cases of the street free agents that made this list, the Bengals ended up signing them to multi-year deals to take them off the market.)
1-RG BOBBIE WILLIAMS (March 26, 2004): The perfect unrestricted free agent signing in the Bengals' universe. They took an ascending second-rounder heading into his fifth season with just 12 starts for the Eagles, gave him a manageable three-year deal for $5.25 million, and watched him become a linchpin with 118 starts in eight seasons, three of them that ended in the postseason.
The 340-pound Williams not only gave the Bengals a reliable, massive force up front in the rough-and-tumble AFC North, but he became a superb locker-room leader while straddling two eras. He played on the Carson Palmer-led division titles of 2005 and 2009 and when Palmer left the team and asked for a trade before the 2011 season, Williams was one of the first veterans to publicly embrace rookie quarterback Andy Dalton ("This is No. 14's team") as the Bengals scrambled to a Wild Card spot.
2-CB TERENCE NEWMAN (April 11, 2012): Here's another free-agent prototype:
A supposed washed-up first rounder cut by his original team at age 33 re-united with one of his mentors in this case defensive coordinator Mike Zimmer on basically a one-year, minimum
deal ($825,000) after the first month of free agency. And it paid off on a guy who looked a lot like the former two-time Pro Bowler who played for Dallas.
Newman played the fourth most snaps on defense while ranked the 19th best cornerback in the NFL by profootballfocus.com, picked off Peyton Manning on back-to-back passes, and earned a two-year, $5 million deal with $1.4 million guaranteed.
Free-agent cornerbacks Tory James and Ashley Ambrose may have gone to Pro Bowls as Bengals, but Newman started on three straight play-off teams that included a division title. He may be best remembered for his heads-up, rambling 58-yard fumble return for a TD with 3:47 left that erased the Packers' 30-27 lead in a 2013 win.
3-DT JOHN THORNTON (March 8, 2003):  Thornton is out of the unrestricted free agent genre fans would love to see every year: the-big-splash-big-dollars-deal (and six years, $22.5 million was huge back in the day with $5 million up front) that comes with grabbing one of the top names.
But Thornton is one of the reasons the Bengals, 12 years later, feel like they don't have to grab that guy any more. He was the anchor of the '03 free-agent class designed to give rookie head coach Marvin Lewis a boost in his effort to blow up a roster that had gone 2-14 the year before and energize a locker room with leadership after racked by years of losing.
Not only was Thornton an ascending player at age 26 with 37 starts in his first four seasons after the Titans took him in the second round, but he was a major player in helping Lewis change a losing culture.
In addition to starting 88 of 96 Bengals games, he nurtured rookies like Robert Geathers, Domata Peko, and Pat Sims that formed the basis of Zimmer's relentless front four that paved the way for future top ten defenses and play-off berths. Like Williams, he straddled eras, starting with a defense that finished 28th and ending with one that finished 12th.
Plus, he settled in Cincinnati after he played and mentored a new generation of defensive linemen in Michael Johnson and Carlos Dunlap. Talk about bang for the buck.
At his second AFC coaches' breakfast in the spring of 2004, Lewis bemoaned the Bengals' lack of ability to keep their draft picks. He counted just 12 on the roster from the seven drafts between 1996 and 2002.
"That's a real void. . .It should be something like 20 or 21," said Lewis as he outlined  his strategy to build a team through the draft.
Heading into this free agency season, thanks to the impact of a guy like Thornton, the Bengals have 26 draft picks on the roster from 2006-2014, not including a pair of free agents they're trying to sign in Rey Maualuga and Clint Boling.
 4-TE REGGIE KELLY (March 13, 2003): In their new era under Lewis, they desperately needed a NFL-level blocking tight end that could also catch, a spot vacant with the departure of Tony McGee in 2001.
The unrestricted Kelly got a good deal for a tight end back in the day (four years, $6 million) and the Bengals got a highly-regarded 26-year-old on his second contract looking to make a comeback after he slid from 31 catches in '01 to 16 catches for the Falcons in '02.
He responded with a seven steel-belted seasons in Cincinnati of combining beast-like blocking and competent catching with a huge locker-room presence. He was the big, mauling X factor in ferocious pass-rushing divisional matchups and while Palmer once called him, "The best teammate I've ever had," Ravens defensive coordinator Rex Ryan was frustrated by him. He ended up with just 125 catches in 106 Bengals games, but he was a symbol of Lewis' mantra, "Do Your Job."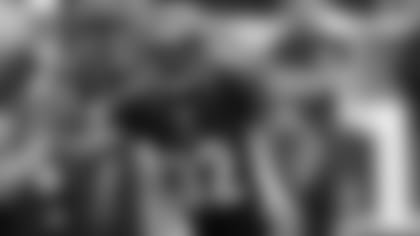 This shot must be from Chris Crocker's last run in Cincinnati, where he wore three different numbers. He also wore 42 and 33 in parts of six seasons.
5-S CHRIS CROCKER (Oct. 30, 2008): Another free agent category altogether. Otherwise known as the Couch Free Agent, a free agent who signs in mid-season after being out of the league.
Of course, the 28-year-old Crocker was only out 10 days after the Dolphins cut him. Zimmer liked him the previous year when they were both in Atlanta and they called him to help a decimated secondary. But it looked like the end of the road after being traded, cut and ending up on his third team in two years.
But Crocker flourished under Zimmer and became a coach on the field, not only as a safety but as a nickel cornerback. His leadership and hard-nosed play (remember when he knocked Santonio Holmes cold in Pittsburgh?) at the end of a disastrous '08 season helped set the table for the 2009 AFC North title run fueled by the NFL's No. 4 defense. Crocker did enough in those two months to secure a four-year, $10 million deal before free agency even opened in '09.
But not only did he come off the street once, he did it two more times. The Bengals cut him after the '11 season, but re-signed him in the last week of September in 2012 and he pitched in with another Wild Card berth. They didn't re-sign him, but a year almost to the day in 2013 he came back and it was a huge help because three weeks later cornerback Leon Hall tore his Achilles' and Crocker basically became the slot corner for another division champion at age 33.
Not a bad run off The Couch with 71 games, 53 starts, 8.5 sacks, eight interceptions, four play-off berths, and two North titles.
6-CB TORY JAMES (March 9, 2003): This one used to be the anti-Bengals signing. Before Lewis arrived, very few Bengals saw the light of 30 years old. Especially at cornerback. The deal may have made James the Bengals' first 30-year-old corner since 34-year-old Louis Breeden retired after the 1987 season.
But even though James was going to turn 30 in two months, the Bengals gave him a four-year, $14.4 million deal. Yet it could still be viewed as a savvy Tier B unrestricted free agent signing because James had only one year as a starter and a total of 21 NFL starts. The Vikings said they backed off James because of his penchant for getting hurt and lack of starts, but Lewis saw a rangy 6-2 big corner that could play man-to-man.
So, naturally, the old man who got hurt ended up never missing a Bengals' start and played in all 64 games of his contract while leaning and stretching for 21 interceptions, which was fifth on the club's all-time interceptions list. He didn't get passed until the rookie that replaced him, the first-rounder Hall, topped him in his seventh season.
James became the Bengals' first defensive Pro Bowler in eight years in 2004 when his eight interceptions were one shy of Ed Reed's NFL-leading nine. So long before Newman and Adam Jones arrived on the scene, James proved there was life after 30,
7-RB CEDRIC BENSON (Sept. 30, 2008): Another classic signing. It was a Couch Signing combined with a Change of Scenery rolled into a Last Chance for a Bust and Benson responded in vintage chip-on-the-shoulder style when he took the $525,000 minimum.
The fourth pick in the 2005 draft by the Bears, Benson struggled on and off the field. The big back never got more than 200 carries in his three seasons in Chicago, he ran afoul of teammates, and he was in trouble with the league office for some off-field scuffles.
But he also didn't get the benefit of the doubt in the perception game because the determined, passionate Benson that showed up to rescue the Bengals running game from the absolute dregs in mid-year (injury-riddled Chris Perry had nothing left), was nothing like the one that was advertised.
 He took time to knock the rust off, but when he knocked off Steelers Pro Bowl safety Troy Polamalu's helmet late in that 4-11-1 season, he along with Crocker helped set the tempo for the '09 North champs.
Benson did enough to earn a two-year, $6.5 million deal  heading into that season and he strapped them and their No. 4 defense on his back with a career-high 1,251 yards in the division sweep.
Things got prickly the next year when the Bengals moved away from the running game (Benson had 20 more carries but 100 fewer yards) and he didn't hide his feelings, claiming he wouldn't return if offensive coordinator Bob Bratkowski did. When Bratkowski didn't and Jay Gruden was the new man, Benson helped rookie quarterback Andy Dalton to the playoffs with his third straight 1,000-yard season in 2011.
But 273 carries weren't enough, either, and a few shots at Gruden along with some ill-timed fumbles in December spelled the end. But it was quite a ride from a guy that gave them a much needed rush hour in between Rudi Johnson and BenJarvus Green-Ellis.
8-QB JON KITNA (March 8, 2001): He only made 46 of his 124 NFL starts as a Bengal. And he won only 18 of them while throwing as many TD passes as picks with 59. But his leadership and personality were vital in a tumultuous time.
Although it was viewed as a Tier B unrestricted free agent signing when he re-united with Bratkowski in Cincinnati on a three-year, $8.6 million deal, the Bengals got a lot out of it even though they went 6-10.
Kitna gave them stability as the Akili Smith experiment blew up and the Carson Palmer era began. In between, his 2003 NFL Comeback Player of the Year effort in a season he threw 26 TD passes against 15 picks did as much as anything else to validate the re-building project in Lewis' first season as coach.
And he did it under Palmer's immense No. 1 overall pick shadow. When Lewis turned to Palmer two months after Kitna's heroics came within a win of getting them into the playoffs, Kitna played the good mentor for the last two of his five Bengals seasons and helped shepherd Palmer to a Pro Bowl berth in '05 before he moved on to make 41 more starts for Detroit and Dallas over the next eight years.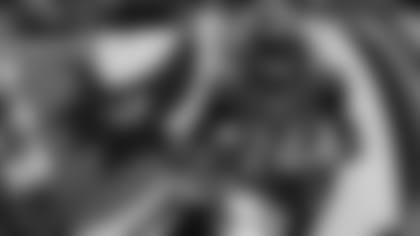 When Adam Jones arrived in Cincinnati, he proved he can still beat you with the ball in his hands.
9-CB ADAM JONES (May 10, 2010): That was the day Pacman Jones became Adam Jones. When the Bengals signed him to a two-year, $1.185 million deal. The NFL's most notorious figure,
suspended by Roger Goodell for a raft of off-field problems for the 2007 season and cut by Cowboys owner Jerry Jones before the 2009 season, surfaced in Cincinnati making basically the minimum.
He was supposed to be just a returner and an extra corner, but he blossomed under Zimmer and special teams coordinator Darrin Simmons. When Hall went down in 2011 with a torn Achilles, profootballfocus.com rated Jones as the NFL's 31st best cover corner out of 109. He followed that up in '12 as the sixth best.
In 2012 he won the home opener against Cleveland with a punt return TD. In 2013 he picked off Tom Brady's last pass as the Bengals broke his streak of 52 straight games with a TD pass. And then this past season he put everything together in a remarkable throwback season, leading the NFL in kick returns and tying for third in punt returns while playing nearly 70 percent of the snaps at corner in a season profootballfocus.com rated him 39th overall at that spot.
He got ripped off when he didn't go to the Pro Bowl, but he was named an All-Pro returner.
10-MLB DHANI JONES (Sept. 18, 2007): The Renaissance Man came bolting out of the Middle Ages (not to mention New Orleans after he was released Sept. 1) to rescue a linebackers corps that was so banged up, he ended up calling the signals in an Oct. 1 prime time game against the Patriots with defensive end Robert Geathers playing next to him at SAM.
Smart, tough, worldly and dedicated, the 29-year-old Jones was trying to keep alive a career that had already taken him to the Super Bowl with the Giants and Eagles and an NFL Network blazer. But he did more than that.
After he established himself as the leader of a defense coping with injuries and youth, Jones secured a three-year, $5 million contract before the '08 season and immediately struck a chord with the newly-arrived Zimmer. Jones became his eyes and ears and smoothed a transition of old to young as the defense rose from 28th in '07, to 12th in '08 to the No. 4 unit in '09 that fueled the division title. Even when they went 4-12 in '10, the defense finished 15th and Jones led them in tackles all three seasons.
He didn't come back in 2011, but his jersey did. Rookie Vincent Rey, one of the many Jones mentored, switched his jersey so he could wear Jones' 57. That was the number Rey wore this year when he came off the bench to rescue a battered backer corps and led the team in tackles.
HONORABLE MENTION:Defensive lineman Wallace Gilberry arrived on Sept. 18, 2012, four days after Tampa Bay cut him and he has been a force on the field and in the locker room ever since.
RB BenJarvus Green-Ellis signed one of those unrestricted free agent three-year, $10 million under-the-radar deals on March 22, 2012 and had a career year with 1,094 yards as he helped the Bengals into the playoffs. He remained a positive locker room force even as he watched the second-round selections of Giovani Bernard in 2013 and Jeremy Hill in 2014 lead to his release at the end of the 2014 preseason…
CB Ashley Ambrose became the Bengals' first productive unrestricted free agent when he signed in 1996, promptly had eight interceptions, and went to the Pro Bowl. But he only played two more seasons in Cincinnati…
K Mike Nugent signed right before the draft on April 23, 2010 and has fought through two season-ending injuries and a slump to deliver a solid career they hope keeps going with another contract in this free agency season. After a rocky stretch this past season that was capped off by a missed chip shot at the overtime gun that gave them a tie instead of a win over Carolina, Nugent missed one field goal the rest of the way and ended his season with the longest field goal in Bengals history on a 57-yarder just before halftime of the Wild Card loss in Indianapolis.
Shayne Graham, the seven-year veteran Nugent replaced,   was not a free agent. He was claimed off waivers on Sept. 1, 2003 before he went on to become the Bengals' most accurate kicker.