 Reggie Kelly, the first free agent targeted in the Marvin Lewis era, may become the last free agent of this season.
Although head coach Marvin Lewis still holds out hope that the Bengals can re-sign safety Kevin Kaesviharn ("I think in their hearts they want to be here," he said.), he also acknowledged Thursday, "We have restrictions financially."
Kelly's backup, Tony Stewart, is getting some play on the market and was in Oakland on Thursday visiting the Raiders. Backup quarterback Anthony Wright is expected to make some more visits. But Lewis continued to downplay any possible signings that would bolster a defense that doesn't have the money or experience of its offense.
"We're younger on defense; it's not going to change," Lewis said. "Name one team that got better last year with defense."
OK, Baltimore added defensive end Trevor Pryce but Lewis notes, "They lost two guys to do it," since defensive end Anthony Weaver went to Houston and defensive tackle Maake Kemoeatu to Carolina.
While Lewis insists the Bengals will be better on defense, he also knows they will be as stable as ever on offense with the return of Kelly, heading into his ninth season and second stint with the Bengals.
Lewis recalled how the club targeted Kelly right away during his first free agency season of 2003 after meeting with offensive coordinator Bob Bratkowski.
"I asked Bob what was the biggest thing we had to do to get better on offense and he said, 'tight end,' " Lewis said. "And he's never said it to me again ever since we got Reggie. He was the first guy we targeted that year and he's a guy that provides an oomph of execution in everything that we do."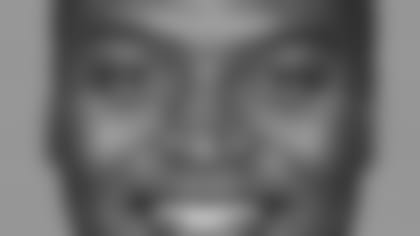 It doesn't take Lewis much to spout off about Kelly, one of his prime examples of a selfless teammate.
"He helps other guys get their job done, he's a great communicator, (and) he sets a great example on and off the field 100 percent of the time," Lewis said. "He and (wife) Sheila are great people."
Lewis said he didn't find it out of the ordinary that quarterback Carson Palmer reached out in the pivotal phone conversation to Kelly during the decision-making process.
"They locker next to each other; I would hope they would have a relationship like that," Lewis said. "That's a common thing that guys do. Anytime a guy blocks more than he has his hands on the ball (is unselfish). Whether we're asking him to run routes, pass protect, lead block, block at the line."
If Stewart and his 68 games don't return, Kelly's role as mentor will be even greater.
The only tight end on the roster with any experience other than Kelly is Gregg Guenther, a 6-8 255-pounder who signed with the Titans as a free agent out of USC in 2005. He caught two balls for 13 yards as a rookie but hurt his back the following preseason and was waived on Cutdown Day before the Bengals signed him to the practice squad Nov. 1.
Ronnie Ghent has spent his three-year Bengals career on the practice squad. Sean Mulcahy, waived by three NFL teams, injury-settled with Carolina last preseason before he signed with the Bengals as an NFL Europe player. Tim Day, a free agent out of Oregon who signed with Chicago last year, was cut by the Bears and the Eagles before the Bengals signed him to the practice squad the same day they signed Guenther.
Plus, losing Stewart would be another blow to the special teams in the wake of losing linebacker Marcus Wilkins, the leading tackler on special teams over the last three seasons. Stewart had two of the kicking game's four fumble recoveries last season as well as a tipped punt and was fourth in tackles.
While the Bengals wait for Kaesviharn (the Saints are the team most likely to sign him), the Cardinals' signing of free safety Terrence Holt could get things moving either way. While the Cards will no longer pursue Kaesviharn, they gave Holt, 27, a five-year deal reportedly worth $15 million with $4 million in bonuses.
Lewis said he doesn't think the Bengals are at the point of cutting players to make room under the salary cap, but he did say, "We could restructure some guys at some point if we had to."
Yet it looks like the Bengals won't have to restructure veterans like defensive tackle John Thornton because the Kelly deal (finalized Thursday with what figures to be a $2.6 million cap hit) was manageable and there is no one they are pursuing.
With running back Jamal Lewis moving to Cleveland from Baltimore and the Bills' Willis McGahee taking his spot in Baltimore, the most recent numbers actually favor the Bengals in the new AFC North matchups.
In the last six games against those backs (starting with the Bills' 33-17 victory over the Bengals on Dec. 19, 2004,) the duo have averaged 64 yards on 3.4 yards per carry. In two games McGahee has 91 yards on 34 carries and in four games Lewis has 295 yards at 3.7 yards per carry.
Of course in the four games Lewis played the Bengals before that he went for 186, 180, 101, and 121, but that stretch that ended with the 186 is now nearly three years ago in September 2004.