GEORGETOWN, Ky. - After just four days and what will be seven practices, the Bengals stage their intrasquad scrimmage Friday night. Since it is here so quickly because of how the preseason schedule works and because it is exactly that, a scrimmage, it's not time to start crafting the depth chart for the Sept. 7 opener.
Take, for instance, a guy like strong safety Kyries Hebert, the CFL veteran last with the Winnipeg team that made it to last year's Grey Cup. Told that Calgary was scouting the camp this week, Hebert said, "I'm not going back. I'm staying."
John Murphy, Calgary's scouting director, doesn't have a shot at Hebert because he would have to go back to Winnipeg. But he gives Hebert a pretty good shot to make the team at its most competitive position.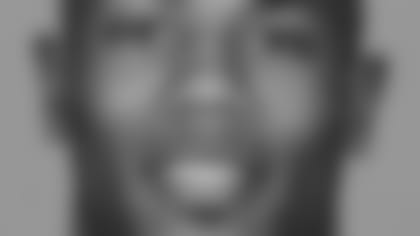 "His size and the way he runs is something you have to really keep in mind," Murphy said and the club will, but much is going to depend on special teams and that isn't really going to be live until the preseason opener in Green Bay still 10 days away.
"It's not going to make or break Kyries Hebert how he does tomorrow evening," said head coach Marvin Lewis after Thursday's practice. "It's a step along in the process."
But it's a nice storyline. Hebert, once the richest defensive player in Canadian history, has been cut by three NFL teams and at age 27 may be looking at his last shot.
Other Friday storylines on a night that figures to hold about 50 plays:
No. 10, WR Marcus Maxwell: There is some buzz that Chad Johnson (ankle) is going to return to practice Monday, which is going to give Maxwell fewer reps at his X position in his bid for the No. 3 spot. There is some concern that none of the third-receiver candidates have stepped up to grab it by separating themselves, but it is early and they have benefited from a ton of work with T.J. Houshmandzadeh sitting out the last few days with a tight muscle that may shelve him Friday night.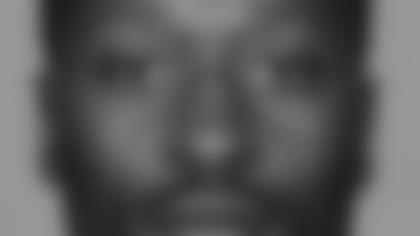 But the 6-3, 210-pound Maxwell has impressed with his hands and enthusiasm, and quarterback Carson Palmer approached him after lunch Thursday to tell him how much he's improved from last year to the OTAs to minicamp to now, and to keep it going; to have a good year.
"I know I've been working hard. I know I've been doing some good things even without Carson telling me," Maxwell said. "But him saying it makes it that much better. It makes you work that much harder if Carson Palmer tells you that."
Some people have told Maxwell that he talks too much, but while he fears he exasperates the coaches with his incessant questions he also thinks they like it because it cuts down his mistakes.
"I talk to everybody after meetings. Coaches. Carson. The other quarterbacks," said Maxwell, a third-year player who had one catch last season for the Bengals after arriving from the 49ers last year. "I ask specific, long questions. Yeah, I may (exasperate) them, but it works."
After Maxwell got cut at the end of the last training camp, it took him a month to land a job. And the Bengals aren't the only ones watching because he's still pretty much on his honeymoon.
Maxwell and Jennifer got married June 24 in California and made the three-day drive out here. She stays in a hotel, watches all the practices, and waits.
"She's a nurse so we're waiting to see what happens here," Maxwell said of the roster battle.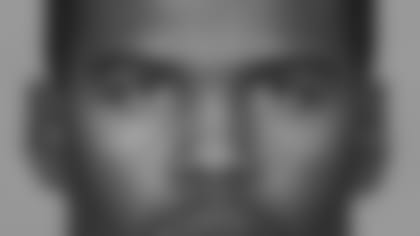 No. 39, RB James Johnson:
The free agent from Kansas State has had such an eye-popping first week that Palmer compared his running and catching to Warrick Dunn in calling him "explosively fast." Johnson ripped off 6.4 yards per carry in the Big 12 last season and he's been dangerous here, but where is the roster room with Rudi Johnson, Chris Perry, Kenny Watson and DeDe Dorsey in front of him?
No. 23, RB Chris Perry: Lewis said he's not waiting to see Perry "because I know what he can do. I've seen Chris Perry on an NFL field," and Palmer said, "We've seen so much of Chris before and he's looked so great so far."
But they haven't seen him play in an intrasquad scrimmage since 2005 because of injuries. There looks to be no sign of complications with the dislocated ankle that wiped out all of his last season and one pro scout observed this week, "I don't know if he's as fast when he first got here, but he's definitely got that burst. It makes you wonder how they're going to split the carries."
Perry is wondering no such things. He's just trying to get to Saturday's Mock Game whether it's a drill, practice, scrimmage, game.
"Whenever I can put on the cleats and play offensive football, I'm happy," Perry said. "I'm excited. If (we) were out here in spandex shorts and wife beaters (shirts), I'm happy. I'm just happy to get back into a groove again and take it one day at a time."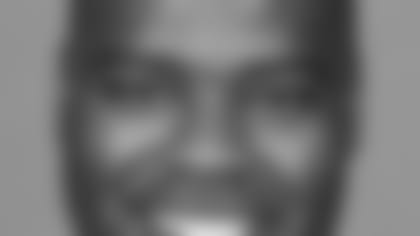 No. 86, FB Daniel Coats:
Coats played in 15 games last season as a rookie with three starts, but he admits he's nervous about Friday night because he's playing a new position.
He feels like the move from tight end has gone well enough, and the Bengals need it to because incumbent starter Jeremi Johnson is not yet back on the field.
"I dread the days with shoulder pads, but the more I wear them the better it is," said Coats of his blocking. "Without pads, you're only doing fits. Now we're colliding, so I'm looking forward to that. My main concern is finding the guy I'm on. Knowing the assignment and then getting to the right guy. The rest will take care of itself."
No. 59, WLB Brandon Johnson: Palmer has called him the MVP of camp and maybe it's because of the Karlos Dansby Factor. Johnson, a third-year player, backed up Dansby in Arizona his first two seasons in the league and it was Dansby that made a crushing interception of Palmer for a 28-yard return on the first series of the second half in the loss to the Cardinals last season.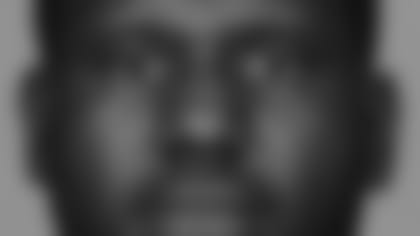 "I'm excited to see him," Palmer said. "He's made some unbelievable plays on defense."
Leave it to Palmer to be as honest as the day is long, considering the guy that Johnson is replacing, first-rounder Keith Rivers, also is represented by Palmer's agent.
No one thinks Johnson is on the same level as the No. 9 pick in the draft (he was a fifth-rounder out of Louisville), but he is emerging as a key guy in defensive coordinator Mike Zimmer's substitution sets (particularly in nickel) while he impresses much with his work in the base defense.
Also keep an eye on a couple of defensive rookies in fifth-rounder Jason Shirley (No. 99) and free-agent cornerback Simeon Castille (No. 21).
At various times this week Shirley has made coaches pop their eyes with a big play and roll their eyes with not so great work. But, like Palmer said, "He's the biggest guy on the field," and he's a very intriguing guy in that scrum at defensive tackle.
The knock on the 6-0, 195-pound Castille coming out of Alabama was speed, but he has been fast enough to get his hands on interceptions the past two days. He's played a lot of big-time football win 48 games at 'Bama, third most on the school's all-time defensive list.
He's also got some AFC North pedigree. His dad is Jeremiah Castille, an All-American at Alabama who played six years for the Broncos and Buccaneers in the mid-1980s and is best known for causing the fumble that cost Cleveland a Super Bowl berth after the 1987 season.