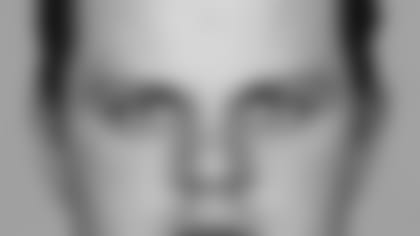 Alex Stepanovich has wanted to play for the Bengals ever since he heard head coach Marvin Lewis speak to the North team at the 2004 Senior Bowl.
After one draft and 30 starts in Arizona, Stepanovich got his wish when he signed a one-year deal Friday as a member of Ohio State's 2002 national champions got the thrill of coming home.
"I love Ohio. I'm a Midwest guy. To me, Cincinnati is similar to Columbus," Stepanovich said. "I love the way Coach Lewis approaches it. He always says, 'Do your job,' and that's the way I see great teams. They punch the clock."
The 6-4, 312-pound Stepanovich, a Berea, Ohio native, shows up as a backup to Eric Ghiaciuc but he's determined to win the staring job he had in Arizona, where he didn't miss a snap in 2004 and became the first rookie center in Cardinals history to start every game after he was drafted in the fourth round.
Early last season he lost the job to Nick Leckey, a player drafted two rounds after him, and had to hear criticism that he wasn't strong enough at the point of attack as the Cardinals wrestled with office politics as much as with their foes last season before head coach Dennis Green was replaced by Ken Whisenhunt.
"I got caught in the middle of things," said Stepanovich, not tendered by Arizona as a restricted free agent. "Things are going well, and then when things go south, a lot of things happen and there's a conflict of interest. I'm glad to be with an organization that's on the way up and has a chance to go deep into the playoffs. I think this is a situation that's great for both sides."
In Stepanovich the Bengals get a tough, smart guy with experience at a position that's been saddled with the retirement of Rich Braham, the defection of Eric Steinbach, and the unknown surrounding Ben Wilkerson. Plus, he can play some guard in addition to starting out as a backup to Ghiaciuc.
Stepanovich sees Cincinnati as a place where he'll have the chance to compete in order to regain his starting status on a playoff team just down the road from home.
Figure with a signing bonus of $100,000 and a minimum salary of $570,000 (that most likely can grow with playing time), he'll be in the picture all season. Agent Ralph Cindrich said a few days ago Stepanovich was leaning in a different direction but a talk with Lewis got it back to Cincinnati.
And he had good memories working with offensive line coach Paul Alexander and assistant Bob Surace at the Senior Bowl.
"To be honest, once Cincinnati showed interest, it's the only place I wanted to go," Stepanovich said. "A lot of the things Coach Lewis said rang in my head after I left Mobile and I was hoping I'd get drafted by them. Coach Alexander knows his stuff and they seem good-natured and care about their players."