That's not Who-Dey, but he is Matt Burke's buddy.
At some point Thursday, or maybe even it was Wednesday, Matt Burke expected to reach the summit.
Until the Bengals linebackers coach wins the Super Bowl, Mount Kilimanjaro is going to have to do, a nice vertical leap of 19,341 feet that puts him on the highest point in Africa. Or, until next year, when lord knows what Burke is going to pull off as the Bengals' traveling man who has been to about 30 countries on countless hikes with pretty much only boots, a backpack, broken Spanish, and a thrill for The Moment.   
"On every trip I have a moment," said Burke, his voice trailing off into the Gobi Desert or the Andes Mountains.
A few weeks before he left, Burke got talked into reminiscing about his 12 years on the trail. It all started his first year coaching in the NFL. After years of grinding as a graduate assistant and a college coach, Burke finally had a block of time and a bit of money and it has grown into this.
"I'm a pretty active person," Burke said. "I don't like to go to the beach and lie around. I have to be doing something. I see it as a re-set. The season is such a grind and I won't have a cell phone or a TV. It's a way to get away."
This year's trip started in Uganda. Friends on the Lions coaching staff where he used to work hooked him up on a week-long charity trip to an orphanage. And since he figured he was in the neighborhood, he figured he'd head over to Tanzania and take a run at Hemingway's Kilimanjaro. Not all that surprising for a Dartmouth grad that hangs a quote from the Greek philosopher Heraclitus on his office wall.
"I figured why not?" Burke said. "It's one of the world's seven peaks and you always hear so much about it. And    there's no technical climbing needed, so there's more access than some of the high mountains. Maybe all you need is trekking poles for balance."
Burke isn't up there with ice picks bouncing around on ropes, although he has Bungee jumped. But the trails are steep, grueling and not always national park safe.
Like his trip to Mt. Everest last year. It was a trip that almost didn't get off the ground because of cloudy weather, which postponed their date twice with what he calls the world's most dangerous airport, Lukla in Nepal. With the trip in danger of being cancelled, they chartered a helicopter to take them under the clouds but had to land at a point lower than originally intended.
"So we had to make up a lot ground in two days," Burke said. "It was eight to 10 miles a day, but the issue was the elevation. That second day alone we had to climb nearly 4,000 feet. I thought my lungs were going to collapse. Finally, when we got back on track, we were able to get into a rhythm."
Time and the volatile conditions on Everest last year prevented Burke from getting close to the world's tallest point of more than 29,000 feet. But he got halfway, which isn't exactly Mt. Killington in his native New England, and was treated to The Moment. One morning when he emerged from his tent sipping tea, a guide pointed and said they were now looking at four of the world's 10 tallest peaks.
Or there was another The Moment on the fringe of the Gobi Desert after a day he rode a camel for eight hours and nearly nodded off in the heat a couple of times with the docile beast rocking him to sleep. That night they set up camp and as the sunset bounced breathtaking purple and red all around them, the guide told them the closest village was 500 miles away.
"It really hit me," Burke said. "At that point you're thinking that's about as remote as you can get."
Or there was The Moment along the ridge in Peru at Machu Picchu at sunrise, ruins of the Incan Empire splashed in front of him.
Travis Brammer can get pretty remote, too. Brammer is the Bengals director of video famous for the last two decades for backpacking in some of the nation's least populated areas. His greatest claim to fame came back in 2009 when he took then Bengals secondary coach Kevin Coyle on his first trip ever in a tent for eight days and 42 miles into Yellowstone National Park, where they filtered their drinking water and saw more bears than people.    
"He came out of Shoshone Geyser Basin like a pro," Brammer said. "For me, I like to get away. It's a way to decompress. I can understand where Matt is coming from. It's so different from what we do every day."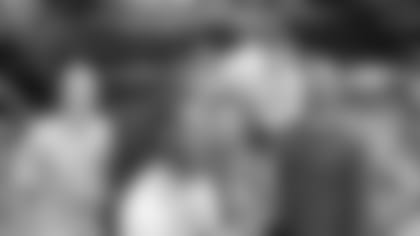 Brammer and Burke hooked up for their first expedition last month, a weekend hike through Brammer's native West Virginia, where they took three hiking rookies. Eric Ball, the Bengals director of player development, is an avid hunter but never had to drink filtered water before this trip. Bengals social media maven Steven Hudy and video assistant Alex Meisch also got a crash course in life outdoors.
"Every time I go out, I learn something new and I did this time with Matt," Brammer said. "You can tell he's a guy that knows what he's doing. He dresses for it and he goes light."
A weekend trip is like hot yoga for these guys. Indeed, Brammer called it "a tune-up," because about the time Burke went to the top of Africa, Brammer submerged into the wilds of Montana navigating Glacier National Park with the Steelers video director. He'll be doing it with two tips he picked up from Burke. Hydration pills and a memory foam pillow that packs down to nearly nothing.
"I'm going to sleep like a baby," Brammer said.
Burke usually does, even if it is sleeping under about 500 pounds of woven blankets like he did one night in Peru in a villager's hut. There can be danger, but he'll tell you he's also in danger when he crosses Central Avenue to get to Bengals practice.
Even when he became what is believed to be the first Bengal of any kind to frolic with a real Bengal tiger in a Thailand cage a few years back.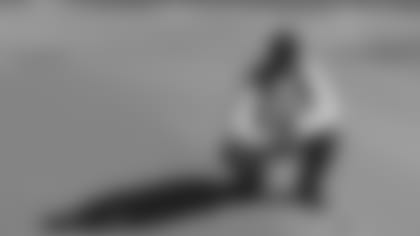 Burke eyes his footprints in the Gobi.
"They're pretty tame. It was pretty fun,' he said.
He did break a couple of ribs surfing in Costa Rica. But there was that one time in St. Petersburg when his traveling buddy forgot to bring the address and name of their hotel in the Russian city. Most destinations have enough English to get by, but they struggled to find any this day and wandered for four hours before finding a computer store.
While Burke distracted the employee with impromptu and terrible broken Russian ("Ahhh, the computer…can I look?"), his buddy logged on to get his email that had the information.
"You find out that people are basically good no matter where you go," Burke said. "And there's a kindred spirt with travelers that's really cool. Kind of like we're all in this together type of thing."
And there is always The Moment.