 Chinedum Ndukwe, the Notre Dame safety who is now officially "Chinny" thanks to Marvin Lewis, smiled when he thought about his father scrolling the Internet. Thanks to his new teammate Marvin White.
"It's good to have a buddy on your side like that," his father said when he saw White's quote about receivers trembling in his presence. "That's your style, too."
The Bengals' new hit men, which includes first-round pick Leon Hall as the draft's most physical cornerback, won't be able to drill until August. But with rookie camp done, the prevailing opinion is the draft picks have hit the spot in a secondary where Steelers wide receiver Santonio Holmes is still running away with the Bengals' playoff hopes.
"The three secondary guys we picked I think are really three great prospects," said Lewis of a trio that many believe have made this secondary a lot better than it was a week ago.
"When you bring in a guy like Leon Hall, big time," said defensive coordinator Chuck Bresnahan. "When you bring in a guy like Marvin White, who is a hitter, (Ndukwe) is great bringing the mental part of the game to it, and I think he'll be physical. (But) we're wearing underwear. We won't be able to tell until they get to training camp. We hope both White and (Ndukwe) do bring that level of physical play."
The Bengals feel a lot better about their secondary even though none of the guys were able to flex their muscles. But they saw enough from the way they ran around, and Lewis liked the way they used their angles when coming up to defend the running game.
"I don't know what hitter means; we want a guy that is a tackler," Lewis said. "There are a lot of guys that can hit people when standing still, but you've got to hit people with movement. You want to be an effective tackler. A hitter doesn't last long in the NFL."
How many postgame press conferences have we heard Lewis bark about lack of tackling? It's why Hall was so high on the team's draft board. It's why the Bengals drafted two safeties after Kevin Kaesviharn left, and tackling wasn't even one of his strengths.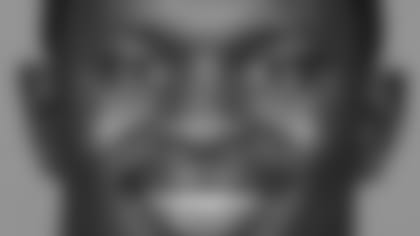 But they showed more than that. White roamed centerfielder-like for an interception and Lewis observed he moves better in the open field than originally thought. Remember the scouting reports fretting about White's slow reactions?
"At the very least we've improved our depth in the secondary," said assistant secondary coach Louie Cioffi, who concentrates on the safeties. "The two safeties are versatile, they can run, they're able to recognize formations and what's going on out there."
The 6-2 Ndukwe shocked the coaches by showing up at 218 pounds and moving well enough that he climbed the ladder to pull down an end zone interception as he was going out of bounds during a red-zone period on Sunday. He's one of these guys Lewis may end up loving because the Bengals got him on the upside.
"I've become a better football player since the end of the season," Ndukwe said. "I've been able to spend time doing drills. I came in as a receiver, then sophomore year they moved me to safety/nickel/outside linebacker. Then my junior year they moved me to safety and that took some time for the transition and adjust to the mentality. In my senior year I think you could tell I embraced the position and everything fell into place, but even then I was still learning concepts and I wasn't able to focus on actual individual nuances."
He admitted he'll have to wait until training camp to unveil the hits with, "I don't want to hurt anybody," and "There's no question" that's his M.O., even though White came in with the quotes and nickname.
"That was after I hit the receiver at Texas Tech," said White of "The Great White Hit" label, and it's funny because when secondary coach Kevin Coyle talked about his aggressiveness and eagerness, he wondered, "Marvin could come in here and bite somebody."
He didn't, but he put his aggressiveness on display. What the coaches love about White is his hunger to play. He burns to put money on the table for his mother in Louisiana, and combine that with the linebacker mentality, it's like Cioffi says when talking about his ability with the Xs and Os.
"The kid's eager. He wants to do well. He wants to learn," he said.
White was still handing out "I'm the steal of the draft" quotes over the weekend. But he knew the hitting would have to wait.
"You just have to run to the ball and show them you're there," White said.