Marquis Flowers is in the mix for another roster spot in Thursday's pre-season finale.
Maybe you do need a Dartmouth graduate as well as a communications major from Fresno State who leads the NFL in internships and carries a briefcase to the linebackers room to help figure out this roster cut-down business.
The Bengals are painstakingly getting to the 75-player figure after cutting seven players in the morning and two more in the afternoon Monday.
And they still need to cut three more Tuesday by 4 p.m. Then after Thursday night's pre-season finale in Indianapolis (7-Cincinnati's Channel 12), they have to cut 22 more by 4 p.m. Saturday. Plus, they'll construct a 10-player practice squad from largely that group and those mechanics are as intricate as putting together the roster.
But not as riveting as some of the final acts for roster spots.
 At safety there is the veteran Shiloh Keo vs. sixth-rounder Derron Smith. On the defensive line is community hero Devon Still against all odds. At wide receiver, rookie Jake Kumerow of Division III challenges the combined 216 NFL catches of Brandon Tate and Greg Little.
Meanwhile, director of player personnel Duke Tobin and head coach Marvin Lewis aren't exactly throwing darts at the ceiling to come up with the practice squad. Lewis says they not only look at three primary factors of replacing an injured player on the roster, developing a talent, and balancing the overall depth of the roster, but they also craft the squad keeping in mind the players they need to prepare for their schedule.
For instance, he used the example of preparing for the 3-4 defenses that dominate the AFC North.
"We've sometimes had to adapt a little that way. Whether we go with an extra linebacker or a defensive end, if we have a DE we can stand up and be a LB," Lewis said. "The trend of the 3-4 is to take some of these 4-3 ends and stand them up anyway. It's not bad for our guys to block on these 290-pound defensive ends we have walking around here. It's fun for them and they have fun doing it. We can talk to them within our concepts and they understand what responsibilities they have and how we're coaching to emulate the opponent."
 But without question the most interesting roster battle involves a journeyman that has re-invented himself from a 3-4 linebacker to a 4-3 rush linebacker on his third team this preseason to bid for what could be the last linebacker spot.
Chris Carter, who interned at Legendary Pictures last year in his hometown of Los Angeles reading through movie scripts, likes the concept.
"I think it's a great story,' he said with a smile Monday. "I would definitely tell Legendary to invest in it."
It is the 6-1, 240-pound Carter, of course, writing this "Rocky," script after he was KO'd on the waiver wire last season following his only game with the Colts.  The Steelers took him in the fifth round in 2011, cut him before last season, and he seemed sentenced to the Tweener Cemetery populated by college pass rushers not big enough for the pros.
 But enter the guy from Dartmouth, Bengals linebackers coach Matt Burke. During this past spring the Bengals needed some bodies up front because of injuries and they put Carter in the spinner role, giving him a break from the crash course of trying to teach him to be a 4-3 outside linebacker.
"I think because his role started expanding and he saw us trying to work with him and try to fit him in, what we did is cut down some of his off-the-ball stuff to give him some of those roles up front," Burke said. "Now he's building off that. It's kind of snowballed. We tried to get a clear picture of how we wanted to handle him and what his role would be on the team. It's just sort of success bred success and it kept snowballing. His confidence is growing and he feels pretty good about what he's doing."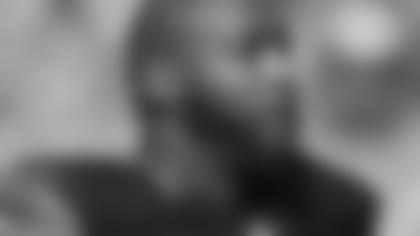 Devon Still is one of those playing for a spot on the 53 Thursday.
He's got 2.5 sacks screeching off the edge and he could have 3.5 if not for a penalty. A defensive end at Fresno State, Carter had 19.5 sacks and a bottomless work ethic. They don't mid spending time teaching a guy as committed as Carter.
"He's a great example of a sense of urgency, and a great role model for the young guys to see because of how he does approach it," Lewis said. "He carries a briefcase, and that's the way you want to come about your job. He's a good example for some of these guys to emulate."
 How about this for a plot twist? A Steelers owner has helped a Bengals linebacker. Carter, 26, likes to network and when he was playing in Pittsburgh he became friendly with one of the owners of the Steelers, Thomas Tull, the CEO of Legendary Pictures.
It turned into an internship last year, where he spent two weeks in marketing, two weeks in production, two weeks in finances, and two weeks in the creative department. That's where he read scripts for films like Interstellar *and *Straight out of Compton.
"I had some good insider information. I knew they were good, they were going to make it and the money behind it," Carter said. "I trained from 6:30 to 10:30 in the morning and then I went to my internship and left at five."
The interest in how money played a role in film led him to his next internship this past offseason at a Beverly Hills financial firm, where he participated in the sale of a publishing company.
"I'm looking for a taste of everything," Carter said. "I'm in a great position financially. I have a cushion, but at the same time you have to build your resume. You hear so much about these guys not being prepared for life after football and that's something I want to avoid."
Carter is always on the lookout for mentors and counts former NFL linebackers Antonio Pierce and Takeo Spikes as advisers who have counseled him to spend time networking "instead of partying all the time."
There have been no keggers for Carter in Bengaldom. Burke jokes there have been times he has wanted to throw Carter out of his office because he's always in there as he tries to make the conversion to stack 4-3 linebacker.
"He is one of the hardest working guys that I've got. He always wants to do more, wants extra, wants to do it right," Burke said. "He's a real self-aware guy. He knows what his strengths are, what his weaknesses are, and what he needs to work on. He comes up and gets the extra meeting time or extra work when he wants to."
 Carter got a huge lift in Tampa, where he not only had 1.5 sacks, he thought he played well at backer against the run and blitzing from the backer spot.
"I've never looked at a playbook this in-depth before. I've never watched this much before," Carter said. "It's kind of become addicting. It's cool. The coaches are willing to put in the extra time to stay after with me.
"A lot of times in the NFL this is a business. You can't forget that. When you're in the business world they don't necessarily expose you to everything ahead of time. They just kind of expect you to figure it out.  That's not the case here. These coaches take the job seriously. They've all been a help to me. They talked to me, they sat me down."
But those same coaches have a tough decision. Marquis Flowers is a more traditional 4-3 linebacker and has one year under his belt doing it for the Bengals. But he's also a work in progress as a former college safety.
"You forget that (Flowers) is still a developing player and he's only played two years of college linebacker and was a safety for his first couple years," Burke said. "I have to check myself sometimes because in your mind it's like well, he's not a rookie anymore, he's this. But he's making mistakes, he still has growth to go through that I kind of forget sometimes because he's been here. I want him to be there now and he's not there. He's still a developing player."
Throw into the mix that their Pro Bowl WILL linebacker, Vontaze Burfict, has yet to practice this training camp off microfracture knee surgery and although the belief is he'll start the season on the physically unable to perform list (PUP), there have been no decisions made.
"There are all sorts of factors of how we use all these different guys, so it's a little bit crazy right now," Burke said.
But the eternal intern knows business is business. Thursday night is simply another day at the office. Talent, fit, youth, age, scheme all play a role.
"We notice you work hard," Carter recalled the coaches telling him. "These are the things you need to do to get better to give you the best chance of making this team. I just took heed to it."