 GEORGETOWN, Ky. - After four straight days of slugging it out and three of the sessions in full pads, Marvin Lewis backed off in Thursday afternoon's special teams practice to prep his team for Friday's 6:30 p.m. intrasquad scrimmage.
The Bengals should end up running an estimated 40 to 50 plays with the backups taking the bulk of the snaps during a session expected to take about two hours here at Georgetown College. The scoring pits offense against defense, but it's all about scrambling for the final 10-15 spots on the roster and easing the starters slowly into the 20-game grind that begins in six days in Detroit.
It's not easy to tell what the coaches are thinking, but on offense figure they're probably only looking for the second tight end, the final three spots at receiver, and the last one or two spots on the offensive line. Defensively, the last one or two spots on the line look to be on the line, as well as the last three at linebacker and the last one or two in the secondary.
There will be 80-plus stories out on the field this weekend, which ends with Saturday's Mock Game. Here are some of them: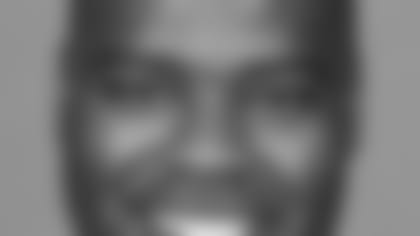 THE FATHER (No.86:)
The Bengals wish all their rookies could be like tight end Daniel Coats out of Brigham Young and Lewis thinks his freshman class has more of these types. Coats is just 23 years old and has impressed as much with his maturity as his fresh legs and opportunistic hands.
Here's a guy that decided to get married right out of high school and just celebrated his fifth anniversary. He has left Alicia with their three children in Utah, including twin boys Dante and Dominic not quite two years old. Their daughter just turned four.
"I miss them more than I can say, but the biggest thing right now is just trying to make this team," Coats says. "A lot of people didn't think I should get married. They thought I should live my life, but it's the greatest thing I've ever done. It's definitely helped with football. I get to focus on the job knowing I've got a loving family at home waiting."
There always was. He grew up in a military home, where his father, assigned to Air Force radar, decided to keep his family rooted in Layton, Utah once Coats was in fifth grade even if he wasn't.
"It was strict," Coats says. "There was no talk back to my mother or father. Up at dawn to do chores."
We're not talking about a high school sweetheart, but a junior high sweetheart because he and Alicia have been together since then. And his play is almost as traditional because he appears to be a tight end that can both block and catch.
He came out of BYU known primarily as a blocker, but as tight ends coach Jon Hayes says, "That doesn't mean he can't catch, he averaged 35 catches a year."
"I like his suddenness. I like his foot speed and how he gets in and out of routes," Hayes says. "He's a super smart kid."
He's also durable. He's the last of the free agents that came in to compete for the backup job to Reggie Kelly still standing. With Sean Mulcahy (neck), Bobby Blizzard (back) and Tim Day (knee) all shelved for at least a few weeks, you would think this is Coats' gig to lose.
The Bengals did bring in a veteran Thursday but Nate Lawrie won't be ready this weekend and they are expected to bring in another. So right now, Coats is the guy because not only has he been durable, but he's also flashed that dependability and reliability they're looking for in that spot once owned by Tony Stewart. Stewart played only about 25 percent of the plays last year, but he did little wrong.
"You have to be a good receiver, run good routes, and be man enough to pick up the blitzes," Hayes says. "We'll see, but I'm not going to say he's a better blocker than receiver because I think he can do both very effectively. He just has to keep working on his route running."
Friday is a nice test because it looked like Coats got worn down Wednesday night in the first workout he and Kelly had to take all the snaps. He had his first misstep by dropping a couple of touchdown passes, but other than that his first week has been solid. THE FIRST-ROUND PICK (No. 29):
Leon Hall signs autographs as patiently as he plays cornerback. Which on Thursday meant baking in the mid-90s while everything from mugs to magazines were handed to him until the only guy left was the staffer collecting the Sharpies.
"They took a lot of effort to pay to come watch us play, so I figure the least I can do is take 15 minutes to sign," Hall says. "It doesn't take that much time. It's mainly for the kids."
Hall collected cards, but he never got them signed and can't remember ever standing around waiting for an autograph. Heck, he can barely ever remember going to an NFL game.
"Oh yeah, I did go to a Chargers game one time. My coach took me," Hall says. "But we didn't stay for the whole thing."
So Friday marks the first NFL action that Hall is going to stay through and he's one of the main attractions. He has not disappointed and he remains one of the crown jewels of what the Bengals believe is going to be their secondary of the future with a rookie class that also includes fourth-rounder Marvin White and seventh-rounder Chinedum Ndukwe at safety.
The thing is, the weekend may not exactly show one of Hall's strengths. It's hard to be physical in a controlled setting.
"You have to be physical, but you have to be smart out there with your teammates," Hall says. "I'm just looking not to make any mental mistakes, to be as physical as I can and make some plays."
There will be nerves, but probably right before the scrimmage.
"I always get a little nervous before any competition, but right now I'm excited," he says. "This is what I've been waiting for for a week and a half." THE FRANCHISE QB (No. 9):
Even if he only gets two series or eight or 10 plays, it's got to be comforting for fans and Carson Palmer to take that first snap. Last year, of course, he was still rehabbing his knee and had to wait three more weeks to make his debut.
He was all set to see some guys he has been anxious to see, but the injuries have decimated his receiving corps with Tab Perry (hip), and Antonio Chatman and Glenn Holt (hamstring) not expected to play this weekend, giving Bennie Brazell a free shot at moving up the ladder for the No. 3 job.
"Bennie's a guy I'm looking forward to see," Palmer says. "And the two Kennys."
Palmer publicly lobbied for the club to re-sign running back Kenny Watson and on Thursday he called him "absolutely perfect for what he is ... absolutely perfect for this team and what he does in this system."
That means Watson is going to catch balls out of the backfield and know who and what to block on third down, as well as be a major factor on special teams. Palmer also likes what Watson can do for the second-round pick and the guy backing up Watson at the moment, Kenny Irons.
"He's been in the league a long time," Palmer said. "A guy like Kenny Irons can watch him, study him, see how he takes care of his body and prepares for games."
Palmer likes Irons' speed and quickness and he does have that longing for a Chris Perry-like back. In his drive to get to 70 percent passing, it will be recalled Palmer's 51 throws to Perry out of the backfield in '05 contributed to his 68 percent passing.
"He's definitely a lot different runner than Rudi (Johnson) and it's good for us to have that kind of guy," Palmer says. "He's not quite the same back, but he can catch the ball out of the backfield and do some of the things that Chris Perry did." THE VETERAN (No. 40):
On Wednesday, Marvin Lewis thought out loud about Madieu Williams last year and said, "He's a better player than that. I think he was a little disappointed. I think he felt like he could have been put in situations to make more plays, and maybe we should have put him in situations to make more plays. He and I were both disappointed."
On Thursday, Williams, the starting free safety since he arrived via the second round in 2004, couldn't agree more.
"I definitely agree. If he says that, he knows better than I do," he says. "I just don't feel like they've utilized all my tools. I think they have to be used more than they have in the past."
Williams is cautious to suggest how that may be.
How about blitzing? Williams was on the field more than any other Bengal last year and yet had no sacks. His only two sacks came as a rookie.
"I like to think I can," said Williams when asked if they've brought him much.
But are sacks that big of a number? Troy Polamalu had one in Pittsburgh last year, Sean Jones had 0.5 in Cleveland and Ed Reed had none in Baltimore.
"You have to ask them; it's up to them," Williams says when asked how he'd like to be used. "They've got to figure it out. I think they have to see what we're running and when. We'll wait and see."
But don't look to see him or strong safety Dexter Jackson or many of the veterans much this weekend. The idea is also to keep people healthy as well as sharp, and the Bengals also want to see the kids in the secondary as much as possible. Not only White and Ndukwe, but safeties Herana-Daze Jones and John Busing.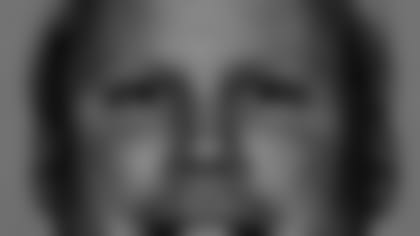 THE DEFENSIVE COORDINATIOR:
Chuck Bresnahan's plan for Friday is pretty simple.
"Let them fly around, be aggressive, be physical, all the things we talked about before we came down here," Bresnahan says. "And of course we have to stop the explosive play. We know that Chad's going to be flying past people and we want to keep those kinds of plays to a minimum."
There is no question in Bresnahan's mind that this defense is faster than it was last year. But that's about as far as he can go.
"It all depends on injuries and if they play like they practice. But we will be definitely faster this year," he says.
Bresnahan has plenty to watch.
One of the guys he's keeping an eye on is middle linebacker Ahmad Brooks and if he can get people lined up like he has in practice. And what do you do about cornerback Keiwan Ratliff?
While Deltha O'Neal got a day off to rest his knee Wednesday night in his effort to get back in sync, Ratliff continues to be the best corner in camp, not counting the rehabbing Johnathan Joseph.
Plus, after two injury-plagued seasons, can right outside linebacker Ed Hartwell keep up with kids like Landon Johnson and Earl Everett? As a former middle backer, he has been generous in his advice for Brooks.