MOBILE, Ala. - The Bengals' search for a head coach and a coaching staff is at a record 23 days and if reports are to be believed they're not going to have one for two more weeks.
Despite all the indications that the organization is undergoing its biggest off-season changes since its 1968 inception, the scouting and evaluating machinery is in place without a majority of the assistant coaches and the coaching staff figures to remain a big factor in the drafting process once it is in place.
Duke Tobin, the Bengals' ever more influential director of player personnel, said Tuesday at the Senior Bowl that the business of the Bengals is still business.
"With our last (coaching) staff we had a lot of continuity. We felt like it was worth their time to see these guys and be around them," Tobin said after the weigh-ins for both the North and South teams. "The more you can be around them, the better opinion you'll have. For the scouts, it's business as usual."
The influence of Tobin, who runs the draft room for Bengals president Mike Brown, continues to grow as the only non-family member on the search committee. Before the first practice of Senior Bowl week, Tobin discussed some of the other topics that have been percolating since the end of the Marvin Lewis Era on Dec. 31:
He would only say the head coaching search is "ongoing."
He reiterated the club's future commitment to quarterback Andy Dalton, noting that he's got plenty of years left beyond his deal that ends in 2020.
He says the game is changing and acknowledged the Bengals need to add more speed to their roster as well linemen on both sides of the ball, which he also says is business as usual. He estimates they'll have 11 draft picks and could see them doubling up at a position like linebacker.
Under NFL rules, the Bengals can do a second interview with coaches that are working for teams playing in the Feb. 3 Super Bowl. He likes how the first part of the process worked out, which reports said involved the Bengals traveling to different sites for interviews. It's unclear if a second foray is in the process.
"I'm very happy with it. It's a long process. It's a time consuming process," Tobin said. "But it's a highly important process. And we've put a lot of effort into it, put a lot of research into it, put a lot of thought into it. And when it came time to execute the plan, I was happy with the way that we went about it. It's not an easy thing, but it's something that's very meaningful for the franchise."
Still, this is a different Senior Bowl for the club. The Bengals don't usually let go assistants that have time left on their contracts and most everyone under Lewis had a year remaining. Yet reports in the last 10 days have noted that they've moved on from several assistants and it's believed that only a handful are still with the club and scouting this week's practices at Ladd-Peebles Stadium.
Among those, it's believed, are special teams coordinator Darrin Simmons, secondary coaches Daronte Jones and Robert Livingston, wide receivers coach Bob Bicknell, quarterbacks coach Alex Van Pelt and offensive assistants Dan Pitcher and Brayden Coombs.
It's not known what their status is once the head coach is named, but the Bengals aren't talking about any parts of their search because of tampering rules. Tobin says the player personnel department is on schedule despite the flux.
"I don't know that it will be dramatically different. Most of the stuff is on tape," Tobin said of this week's workload. "With scouting, it doesn't matter what staff you have. Everyone is looking for the same thing. They want guys that love football. There won't be any coach that walks into our building that asks for somebody that doesn't like football. They want aggressive guys. They want instinctive guys. They want guys physically able to hold up.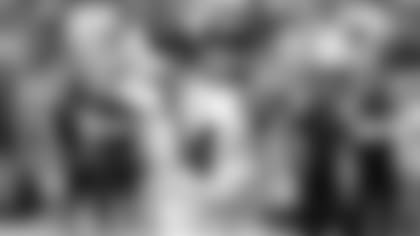 "I wouldn't assume that we're going to bring in somebody that doesn't like big, doesn't like fast, doesn't like explosive. You're looking at a receiver, if he doesn't catch a ball you're not going to find a coach that says give me that guy. We're all looking for the same thing in common. We're evaluating the individual traits these guys have. We can cross those other bridges when we come across them. Really, the art of scouting is what deficiencies do you accept? Because everybody has deficiencies. Everybody is looking for the same positives and then what deficiencies are you willing to accept? A lack of size? A little lack of speed? A little lack of strength? What deficiencies are you willing to accept? When you get to that point, then we'll bring our staff on board and see what their thoughts are."
And, Tobin left no doubt that the new coach's staff is going to be a reflection of the people he wants.
"We've always felt that way. And we'll have ideas about what's needed as well. And we'll come to an agreement on staffing levels at different positions as a group," Tobin said. "We're not looking to bring somebody in and restrict them in any way. And so when you get a whole new staff, sometimes you get new ideas and new thoughts that are worthwhile. That's part of the process we're going through right now. We certainly welcome new thoughts and new ideas and we're flexible to incorporate those."
Tobin's rise in the draft room and Brown's confidence in him has mirrored a shift in personnel matters over the last decade. But even though their draft process isn't as coaching-centric as it was in the previous decade, Tobin says the assistants remain key ingredients in the recipe.
"We want everybody to have a chance to weigh in on it," Tobin said. "If we have real splits in opinions, we try to work through those, get everybody on board. If we're still split at the end, normally we go different directions. Because we want the (head coach) when he walks in the building to have the best chance of success possible. And you do that by having everybody on board with the guy when he comes in to build it.
"We'll involve the new coaching staff and whoever we have in the building in the process the same way. We don't want to take away from their ability to work on football, work on schematics, work on playbook, those types of things. So they'll have plenty of time to do that. But we'll involve them in the process and try to get them up to speed and see what their opinions are when we hit the draft time. There's plenty of time."
It looks like who is ever the guy is going to have Dalton as his guy as he heads into his ninth year and turns 32 in mid-season.
"We're very comfortable with Andy," Tobin said. "We think he's got a number of years left. We feel like we can win with him. But with any position group, we don't just throw away the whole draft board at a group just because we're satisfied with who we have. We'll evaluate them and look at them and see if there's an opportunity to add a guy at every position."
During a season the Bengals finished last in defense, speed became a concern. The concern has become a need in January. Of course, scouts always look for speed. But they're looking for it faster now.
"The game is getting faster, so on defense, you know, I think we're going to be looking for speed, which we always are. You're never looking for slow, but you know that's going to be a focus of what we do," Tobin said. "We want guys that can run, that can cover. The game is becoming a passing game, so you want guys that can cover on the two-back levels, that can run, that have some flexibility to them, that have a feel in coverage because that's such a vital component of the game that we play right now.
"And you're always looking for guys on the lines, guys that are quick twitch, explosive, fast, sudden, strong, guys that can gain position on opponents out of their stance. We're always looking on both lines of scrimmage. You just can never have enough big guys. We'll be focused there; we'll be focused on speed on defense."