On the scale, Anthony Schlegel is probably closer to being an NFL backup than the greatest draft bust in Jets history. But as he gets ready to possibly start against the team that cut him barely two months ago, even Jets coach Eric Mangini agreed with Bengals coach Marvin Lewis that he's a great guy to have on your club.
"He's a very diligent worker, very smart guy," Lewis said. "He's very intense and the kind of guy you want."
This is one of the reasons why: Schlegel has been playing with a limp since he virtually showed up off the waiver wire Sept. 1, but he arrived at Tuesday's charity event ready to help build a playground.
"I just shoveled mulch; it's a good job," he said. "I just shoveled for two and a half hours."
Which is the way he plays. Jets center Nick Mangold saw it for three years at Ohio State and in New York.
"He's got a real thick head. He comes down on you and he's not afraid to take on the blocks," Mangold said. "It's difficult because linebackers are usually running around, flying around and making tackles and Schlegel will take the opportunity to hit you if he gets the chance. It's going to be a long day for us."
Schlegel shrugged. He's not exactly a word man. He prefers to hit rather than talk. He doesn't talk about his injury or the Jets. After he played a part in his second NFL start Sunday in Kansas City helping shut down running back Larry Johnson in the second half, he was asked Wednesday if he's more comfortable with his role.
"I don't know about role; I just go out there and do what the coaches tell me," Schlegel said. "I'll do anything to help the Cincinnati Bengals win. I don't worry about whether I'm here, there, whatever."
He's certainly not letting on that he's upset with the Jets for cutting him a year after they selected him in the third round. He said he never spoke to Mangini about getting cut. "That's what the GM does," he said and asked what Mike Tannenbaum told him, he said, "I don't even remember."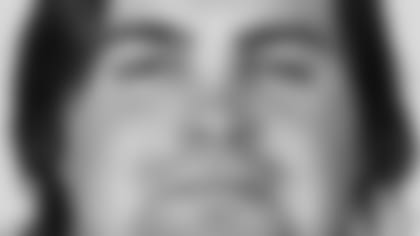 "This is a fun game. It's a fun game to play," Schlegel said of football and not the Jets. "We had a great practice today. Everybody was flying around, we were having fun, that's what it's all about."
His rap is he can't move all that well. The critics would say he was undressed last Sunday when he just couldn't latch on to Johnson coming out of the backfield and gave up some big yards on a pass out of the backfield.
"I would disagree," Schlegel said. "That's always been people's opinion. When I was at Ohio State, I don't remember ever getting beat a lot in pass coverage. Maybe it's because I like playing the run. I like that better. I don't know."
His point is if he didn't make a mental mistake, he would have made the play on Johnson.
"That swing pass? I looked back at the quarterback, which you're not supposed to do," Schlegel said. "I got close enough to touch him. I took a bad angle.
"The way you play that, you look at your man. If you get close to him, you can look back for the ball. But when you look back for the ball, your eyes are where that takes your body. You go that way, he goes this way."
He may not be oozing with NFL quickness, but he's Marvin Lewis' kind of player: Smart and committed.
"Anthony played at a very high level of college football and won a lot of games," Lewis said. "He knows how to do some things right. Because of his inexperience with us, it's important that he gets every step right. He's still a young guy. Whatever he has in shortcomings he makes up for in his knowledge of the game. When you have that, you have to be right in your footwork and foot patterns and everything has to be right."
Schlegel admitted it will be good to see a lot of his old teammates. Many of them got to know his wife and 15-month-old son Hunter, named after his other passion.
Which would have surprised even one of his current teammates since Schlegel just lines up and plays and dispenses with the words.
"All I know about him," said Robert Geathers, "is that he'll come downhill and smack you."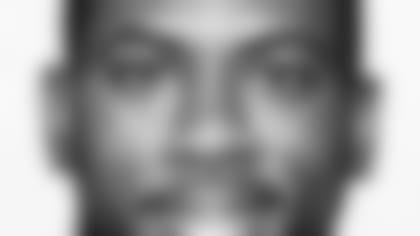 IU RELAY:
Who better to give the scouting report on the newest Bengal, wide receiver Courtney Roby, than a guy who covered him in practice for four years at Indiana in safety Herana-Daze Jones?
"He's got 4.3 speed and he practices very hard. He made some unbelievable catches in practice," said Jones of a player that left IU as the school's most prolific receiver. "And he's a good guy from a solid family up in Indianapolis. Good pickup."
Roby and Jones migrated from football to the track team, where they were teammates on a relay team that qualified for regionals with Roby anchoring and Jones running the second leg.
Even though he's been on the street since the Titans released him on cutdown day, Roby very well could be active Sunday and on special teams.
"I keep thinking, if that guy goes down, then he's got to play so you might as well let him practice," Lewis said. "If you're going to get him to play you better let him practice. We got him up to speed. He spent the day here (Tuesday) and ate all three meals here. He's very smart. Very intelligent guy. I think that will be helpful and he'll get up to speed very quickly. "