Will the Super Bowl be a Patriotic coronation or a Giant abomination?
Three Xs and Os guys that had to prepare for perfection this season in the form of New England give New York a good chance to win Sunday. But Bengals offensive coordinator Bob Bratkowski ("Keep the ball"), and special teams coach Darrin Simmons ("Keep it simple"), along with new linebackers coach Jeff FitzGerald ("Keep up the pressure"), also won't put it past the Pats to keep manufacturing their magic.
Just ask FitzGerald, whose Ravens hit quarterback Tom Brady, stoned running back Laurence Maroney, frustrated wide receiver Randy Moss, and still got beat, 27-24, with 44 seconds left back on Dec. 3 in a Monday night game in Baltimore.
The Bengals, of course, were undermanned and overwhelmed in their own Monday night game on Oct. 1 at Paul Brown Stadium, a 34-13 walkover. The offense didn't have running back Rudi Johnson and center Eric Ghiaciuc at all and had right tackle Willie Anderson for just three plays.
Meanwhile, when linebacker Lemar Marshall ruptured his Achilles a minute into the game, the Bengals were left with just two linebackers (and middle linebacker Anthony Schlegel was limping on a turf toe after his first NFL start), so the Pats just said, "Thank you," while rushing for more than 170 yards behind someone named Sammy Morris while Brady basically just stood around and looked like a People cover.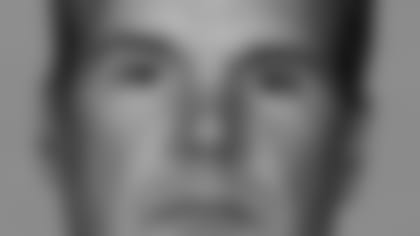 "We've got to hit Brady. We've got to hit Brady," FitzGerald said of a game plan that got to Brady for three sacks. "We found we were able to mix up our pressure packages, but ultimately we weighed our pressure mostly on the edges both by overloading to the boundary or to the field, or to the strength of the formation or away from it. We wanted to keep them honest and not overplay the outside blitzes. We were able to get to him a little bit, but he's not that easy to rattle, either." P>As implacable as Brady is, so are the Patriots defense and special teams, a menagerie of veterans and role players.
"They're a smart defense. They've got veteran guys that have been together for a long time and you're not going to fool them," Bratkowski said. "They're sound. The way you have to beat them is keeping the ball on them."
The Bengals couldn't do it because they whiffed on all seven third-down tries and Bratkowski's bid to run the ball got swallowed up by the Patriots' own running game and the offense's adjustment to the first game not started by Johnson in four years. Kenny Watson had just 55 yards on 13 carries compared to Willis McGahee's 138 yards for the Ravens against New England.
But Bratkowski isn't one of these guys that thinks you can pound it on the ancient Pats linebackers at will. "Not with those tackles like (Richard) Seymour and (Vince) Wilfork," he said. "The thing is, they're so used to playing with a lead that they're able to do some different things.
"The only way you're going to beat them is if they turn it over and you have to make sure you take advantage of every opportunity you get. You can't miss."
Bratkowski knows where this is going. With 1:14 left the Bengals were in the red zone and threatening to cut the lead to 17-14 at the half. But wide receiver Chad Johnson infamously rounded off a post pattern on the doorstep of the end zone, cornerback Asante Samuel picked it off, quarterback Carson Palmer jumped Johnson, Johnson jumped back in a prime time debate, and it was over mentally and everything else.
"That obviously was the big play in the game," said Bratkowski, who had to throw it 23 times in the second half. "I don't know if it changes the play-calling. Not initially. But just not to get those points going into halftime, that was tough."
The Pats do that to teams. Make a mistake and guys on that defense like Samuel, safety Rodney Harrison, and linebacker Mike Vrabel pounce.
Simmons' special-teamers played the best of the three phases that night despite the shocking array of injuries and the fact they had allowed a big play in each of the three previous games. But the Bengals held NFL-leader Ellis Hobbs to 73 yards on three kick returns and punt-returner Wes Welker had just 16 yards on two shots.
"Two very solid, dangerous returners," Simmons said.
Simmons says what makes New England's special teams above average is what makes the rest of the team good. They don't get Brady or Bruschi ink, but when you have just 14 losses in the last five regular seasons you certainly aren't giving up big plays in the kicking game. "They've got veteran guys who have been playing together," Simmons said. "Guys like Larry Izzo, Willie Andrews and Mel Mitchell, a hell of a safety they got from New Orleans (in 2006). And they've got guys who have come in and understood their role."
No, he's not surprised that former Bengals receiver Kelley Washington has Squirreled his way into a niche on the Pats special teams after he didn't show much inclination for it during his first three seasons here.
"Kelley and I had a sitdown before the '06 season and he understood what I needed from him and he really helped us," Simmons said. "When he couldn't play after he pulled his hamstring, that hurt us. A lot of these guys get it when they've been out on the street looking."
Simmons is quite familiar with how Patriots head coach Bill Belichick runs his special teams since he interned with Belichick's Browns in the mid-1990s and his own mentor, Scott O'Brien, learned at the knee. Simmons believes his demanding style is an offshoot of that experience.
"What Bill does so well with teams is prepare for situations," Simmons said. "They have a great feel for all kinds of situations because they've done it before.
"Plus, they're such a veteran group, they can do a lot of complicated things in schemes. They'll try to catch you like that. The Giants keep it simple and they hurt the Patriots a little bit with some returns in that last game of the season. So maybe that's the answer against them: Keep it simple."
It certainly is in FitzGerald's mind after the Ravens held Brady to a messy 18-of-38 for 257 yards, Maroney to 44 yards, and Moss to 34 yards on four catches.
"If you stay in zone, these guys are too good; Brady will pick you apart like Peyton Manning," FitzGerald said. "Randy Moss is a guy you have to double. You have to disguise your looks and not be one-dimensional in your pass coverage. We played it safe over the top and we got physical with their receivers.
"You have to get physical with their receivers. The one guy (Donte Stallworth) has some escapability at the line. We felt like we could get in a little to Moss and Welker in the slot from inside and outside coverages. You have to change up the looks and you have to man those guys up."
FitzGerald realizes he's talking about the greatest scoring team of all time, but ...
"I think the Giants have the people that can do this," he said. "But everything is pre-snap. They can't sit there in the same thing. They have to get out of it in the last instant and make them think they're doing something else."
Anything but a Patriots win would be the biggest disguise of all.