The Bengals play two of the last three AFC champions in prime time and open with the other one on the road in the 2014 NFL schedule released Wednesday night.[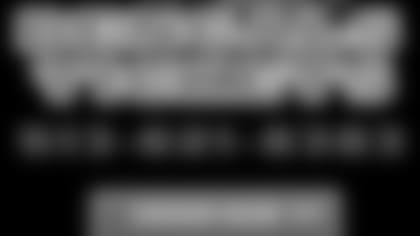 ](https://oss.ticketmaster.com/aps/bengals/EN/link/buy/browse?g[0]=11281&camefrom=BCOMWebArticleSchedRelease_14Apr)
Their effort to unseat New England and Denver in the AFC takes on high visibility when they play the Patriots in Foxboro, Mass., on NBC's Sunday Night Football (8 :30-Cincinnati's Channel 5) Oct. 5, and then host Peyton Manning's Broncos when ESPN's Monday Night Football comes to Paul Brown Stadium for the 8:30 home finale on Dec. 22.
The Bengals open the season in Baltimore like they did two years ago, this time in a 1 p.m. game that marks the Bengals' fifth straight Opening Day on the road. 
But for the first time since 2010, they don't close the season at home against the Ravens. They end the season with a short week in Pittsburgh in a 1 p.m. game on Dec. 28, only the third time in franchise history they close against the Steelers and for the first time in Pittsburgh since 1974 when the Steelers ended their first Super Bowl regular season with a 27-3 victory on a Saturday afternoon at Three Rivers Stadium.
For the third straight year the Bengals play three national prime-time games, and for the third time in franchise history, two are at home. They get the basic cable package of one each with the Sunday and Monday night games bookending an 8:25 p.m. Thursday game at PBS on NFL Network against the Browns on Nov. 6. It's believed to be the first prime-time game against the Browns since the Bengals rushed for 233 yards to key Cincinnati's win on a Monday night in 1990 in Cleveland.
BENGALS 2014 SCHEDULE

Day
Date
Opponent
Time
Location

PRESEASON

Thu.
8/7
at Kansas City
8:00 p.m.
Arrowhead Stadium
Sat.
8/16
NY JETS
7:00 p.m.
Paul Brown Stadium
Sun.
8/24

at Arizona
8:00 p.m. on NBC
University of Phoenix Stadium
Thu.
8/28
INDIANAPOLIS
7:00 p.m.
Paul Brown Stadium

REGULAR SEASON

Sun.
9/7
at Baltimore
1 p.m.
M&T Bank Stadiujm
Sun.
9/14
ATLANTA
1 p.m.
Paul Brown Stadium
Sun.
9/21
TENNESSEE
1 p.m.
Paul Brown Stadium
--BYE--
Sun.
10/5
at New England
8:30 p.m. (NBC)
Gillete Stadium
Sun.
10/12
CAROLINA
1 p.m.
Paul Brown Stadium
Sun.
10/19
at Indianapolis
1 p.m.
Lucas Oil Stadium
Sun.
10/26
BALTIMORE
1 p.m.
Paul Brown Stadium
Sun.
11/2
JACKSONVILLE
1 p.m.
Paul Brown Stadium
Thu.
11/6
CLEVELAND
8:25 p.m. (NFLNetwork)
Paul Brown Stadium
Sun.
11/16
at New Orleans
1 p.m.
Mercedes-Benz Superdome
Sun.
11/23
at Houston
1 p.m.
NRG Stadium
Sun.
11/30
at Tampa Bay
1 p.m.
Raymond James Stadium
Sun.
12/7
PITTSBURGH
1 p.m.
Paul Brown Stadium
Sun.
12/14
at Cleveland
1 p.m.
FirstEnergy Stadium
Mon
12/22
DENVER
8:30 p.m. (ESPN)
Paul Brown Stadium
Sun.
12/28
at Pittsburgh
1 p.m.
Heinz Field
All times listed are Eastern
The Patriots game can be flexed and the telecasts of the Bengals' games on ESPN and NFL Network can be simulcast in Cincinnati by a yet-to-be-named local non-cable station if they are sold out. During weeks five to 10 two games can be flexed from Sunday afternoon to night. During Weeks 11-17, all Sunday games are subject to possible flex between the 1 p.m. and 4 p.m. slots, and from 1 or 4 p.m. into Sunday night.
The other seasons in which the Bengals had two prime-time regular-season games at home were 2004 and 2007. Including a Sunday night preseason game in Arizona on Aug. 24, the Bengals play a total of four prime-time games in 2014. The only time the Bengals have had more than four prime-time games including preseason was in '07, when there was one in preseason and four in the regular season.
Four is the club record for prime-time games in a regular season (home and road), set in 1990 and 2007.
When Bengals head coach Marvin Lewis came up with his "Challenge the Moment,' T-shirts, he probably didn't have the schedule in mind. Sept. 28 is the earliest bye week in his 12 seasons after just three games, they play only two PBS games in the final 52 days of the season, and three straight home games are followed by three straight road games. It's only the second time since 1973 the Bengals play at least three straight home games and at least three straight road games in the same year.
"It's a challenging start for us, opening at Baltimore," said Lewis in a news release, "and on the back end we've got Pittsburgh twice in the last four games. That's unusual and could lend a lot of excitement. And of course we're gratified to get two prime-time games in Paul Brown Stadium. Our fans deserve that, and our team can feed off that enthusiasm."
The last time the Bengals finished the season against a Pittsburgh team was hugely significant. The Steelers' 23-17 overtime victory at PBS on Dec. 30, 2006 knocked the Bengals out of the playoffs in Bill Cowher's last game as the Steelers head coach.
The home opener is against the Falcons on Sept. 14 at 1 p.m. and it's just the second time in the last nine seasons the Bengals open at home against an NFC team. PBS is going to be the stage early in the season for some intriguing first-time quarterback battles. After the Bengals' Andy Dalton duels Atlanta's Matt Ryan, he'll face two members of his 2011 QB class in Tennessee's Jake Locker at 1 p.m. on Sept. 21 and Carolina's Cam Newton at 1 p.m. on Oct. 12.
The New England game begins a stretch of four straight playoff teams, spiced by the Panthers and Ravens at home, and the Pats and Colts on the road.
But clearly the season is going to be defined by the three straight road games from Nov. 16-30 in New Orleans, Houston, and Tampa as the Bengals play five of their last seven on the road.
"There are not short trips and it's a tough part of the season, especially with the early bye," said left tackle Andrew Whitworth. "But nothing gets you better prepared for the playoffs than playing on the road. We've got a good team and if we're playing well coming out of there that's going to be a great way to get ready for the finish."
The earliest the Bengals have had a bye under Lewis is Oct. 7 in the 7-9 season of 2007. The three AFC North titles had November byes. But Whitworth thinks they can overcome it.
"We've got to be ready for the long haul," he said. "But we're young and we've got depth and that's going to help us."