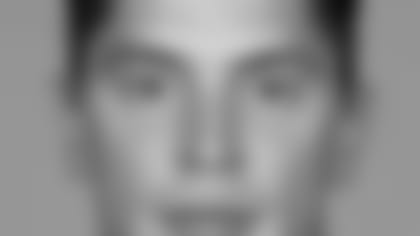 The first hours of free agency have blown through the NFL with a gale force, but the Bengals haven't budged in the swirl of dollars that carried away Eric Steinbach and Marcus Wilkins and could send Reggie Kelly and Kevin Kaesviharn to the desert.
Meanwhile Brian Simmons began post Bengaldom with a trip to New Orleans on Saturday.
With less than an estimated $3 million to spend under the salary cap, the Bengals spent the weekend sticking to their plan of not pursuing other players and prepared to counter the Cardinals' moves on Kelly and Kaesviharn.
Both are expected in Arizona on Sunday (Kelly) and Monday (Kaesviharn) and with $21 million under the cap, the Cards have more ammo and are looking to sign a group of solid role players for rookie head coach Ken Whisenhunt.
Whisenhunt, who schemed against Kaesviharn's work as a backup safety as the Steelers tight ends coach and later offensive coordinator, clearly has high regard for his former division foes because Kaesviharn and Kelly are among the first free agents he's bringing in for visits.
And he's bare at both positions.
Arizona is seeking a versatile guy who can blitz and cover to pair next to Pro Bowl strong safety Adrian Wilson. Kaesviharn's career-high six interceptions and four sacks make him a nice fit and he could compete for a starting job with Aaron Francisco. And with no depth at cornerback, the Cards may look at him as a nickel back.
Arizona is even less equipped at tight end, where Whisenhunt plans to bring Pittsburgh's power running game out of a two tight-end set. But the only tight end of note at that spot on the roster is Leonard Pope, last year's third-rounder. Kelly fits the bill for a guy that can anchor the running game out of that spot.
But both players would like to come back to Cincinnati and the Bengals want them back. Depending on what happens in the desert, they may have to adjust their cap count if both return.
It has been speculated in the media that defensive tackle John Thornton's cap number of $3.75 million is at peril, which includes a $500,000 bonus that doesn't kick in for a few more months. But the Bengals could also re-negotiate a deal with him to lower the cap number.
The Bengals are trying to crunch numbers with a Pro Bowl quarterback who has an eight-figure cap count (Carson Palmer) with a franchise free agent (Justin Smith) gobbling up $8. 6 million.
Another defensive tackle, Shaun Smith, completed a visit Saturday in Cleveland and may schedule another trip. He met with Browns head coach Romeo Crennel and his defensive staff, as well as general manager Phil Savage.