With his defense registering just one sack and no interceptions in the first three games, the turnover drill came out of the box right away at Marvin Lewis' Wednesday practice.
"Coach Lewis emphasized getting to the quarterback and making plays in the back," said cornerback Leon Hall after the workout.
In one drill, secondary coach Kevin Coyle planted himself in front of defenders and tipped balls that looked an awful lot like the Antwan Odom tip Giants quarterback Eli Manning fluttered on Sunday but didn't get picked.
"He does that every once in awhile, especially when a situation like that happens," Hall said. "So guys can work on focusing on the ball and catching it in the air."
Hall had one of the four interceptions the Bengals grabbed off Browns quarterback Derek Anderson back in December.
NO FUTURE SHOCK:** Asked how Sunday's game affects his future, Marvin Lewis offered at his Wednesday news conference, "If it does, I'm not going to lose any sleep over it. My future doesn't cause me any worry. If you're thinking about questions, we can dispel that one right now." SELF-SCOUT:
Lewis is pleased with how running back Chris Perry has responded to being the starter. He remembered how Perry carried himself as a No. 1 pick before and after the 2004 draft and how he has rediscovered the aura during his four seasons of coping with injury, particularly the latest one. Lewis called the dislocated ankle that wiped out all last season "very horrific."
"He's got great abilities, he's very smart, he's diligent about his job; very conscientious," Lewis said. "I think that's shown through. He's had to work his tail off. And he's come back from what was termed to me, a very horrific injury."
Perry is still trying to get the rust off and has noticed this little tidbit:
"I've got to make sure I keep my head up," he said after Wednesday's practice. "The weird thing about having an injury, especially with the ankle, is you tend to look down at the ground to make sure there is nothing around your feet when you make that step. So it takes your eyes away from looking up the field and being able to make the next move. That's something I've been doing and have to stop."
ANDERSON STARTS: Browns head coach Romeo Crennel says Derek Anderson is his starting quarterback Sunday at Paul Brown Stadium.
Crennel told a conference call with Cincinnati media Wednesday that he won't say if he'll bench Anderson during the game in favor of Brady Quinn. Lewis understands there will be some differences if the change is made at some point Sunday and is emphasizing that to his players. He says they just have to look at how effective Bengals backup quarterback Ryan Fitzpatrick was in the preseason running out of the pocket.
"A guy who hasn't had the experience and the snaps, and he comes into this element the first time, he's more apt to not want a bad, bad play, so he'll pull the ball down and try to make something positive happen," Lewis said. "That's what you guys saw in Ryan when Ryan came in the game in the preseason. There's more things apt to happen that way, maybe because every play means a great deal to that backup player, so he's going to make it as positive as he can."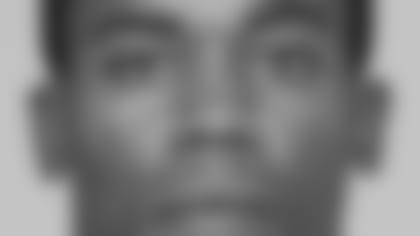 FILM WORK:
Cornerback Jamar Fletcher, the newest Bengal, is so sure of his abilities he says, "check the film" of his NFL career that is now in its eighth season after Miami drafted him in the first round out of Wisconsin in 2001. Although he hasn't practiced since the Texans released him on Cutdown Day Aug. 30, Fletcher says he can play Sunday against the Browns.
"I don't see why not; I didn't come here to sit around," he said. "I can play everywhere. I can play inside, outside, left, right. I can play off. I can play bump.
"I'm not saying it because it's me - other people said it. I feel I was the best cornerback down there (in Houston) bar none. It's a business. All I'll tell you is look at the film and you decide."
Fletcher started just six games for the Dolphins in three years, and is on his fourth club since.
"I don't know how many guys get drafted in the first round with two Pro Bowlers in front of them," said Fletcher of Sam Madison and Patrick Surtain. "I've never been ashamed of my film no matter where I've played."
POPE BACK:** Cornerback Geoff Pope, released on Tuesday from the roster, re-signed Wednesday to the practice squad.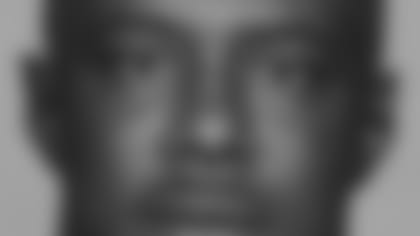 JACKSON OUT:
Bengals safety Dexter Jackson (thumb) has been declared out for the third straight game and tight end Ben Utecht (chest) returned to a limited practice, according to
Wednesday's injury report
.
Cornerback Johnathan Joseph (ankle) didn't practice and could be headed to missing his second straight game. While he stretched and warmed up Wednesday, as well as jogged, he said he hasn't done any DB drills or back pedals.
Also not practicing was safety Herana-Daze Jones (hamstring) and defensive tackle John Thornton (knee). Jones has missed the last two games and Thornton played last Sunday despite missing last Wednesday's practice.
Also limited was Fletcher with an illness, as well as cornerback David Jones (knee) and safety Chinedum Ndukwe.
In Cleveland, former Bengals guard Eric Steinbach (shoulder) didn't practice Wednesday and Crennel said if he didn't go Sunday he would go next week. Another former Bengal, defensive tackle Shaun Smith (hand) went through a full practice, as did backup guard Ryan Tucker (hip).
Safety Sean Jones (hip) has been ruled out and also on the did not participate list were starting linebacker Willie McGinest (hamstring), starting defensive tackle Shaun Rogers (shoulder), backup tight end Martin Rucker (knee), and backup linebacker Kris Griffin (calf).
Starting wide receivers Braylon Edwards (shoulder) and Donte' Stallworth (quad) were limited.
DESPERATE LIVES: Carson Palmer says the 0-3 Bengals are as desperate as the 0-3 Browns.
"We desperately need a win as badly as they desperately need a win," Palmer said at his Wednesday news conference. And after losing to them, 51-45, and beating them, 19-14, he's not sure what to expect Sunday at Paul Brown Stadium.
"That's how rivalry games are," he said. "We've had shootouts and low-scoring defensive struggles ... you just need to worry about yourself."
Palmer collected on his USC-Ohio State bet when Cincinnati Enquirer columnist Paul Daugherty showed up with his face painted in USC cardinal red.
"I'll never say another good thing about Ohio State again," said Daugherty as Palmer put his arm around him and gleefully posed for a photo.