Before Sunday's game running back Cedric Benson told locker mate David Jones, "If I get 100 yards, we're going to win," and as Benson met the media at his locker after his first 100-yard game as a Bengal and his team's first of the season he offered, "That's the way it usually goes."
If no one appreciated Benson and the Bengals offensive line before Sunday, they at least have each other. When it took Benson just two carries of 37 yards for a touchdown to cash middle linebacker Dhani Jones' interception early in the third quarter, it marked the most yards a back had had in three of the games and put Benson over the 80-yard mark on 13 carries and easily passing Chris Perry's season high of 74 on his way to 104 yards on 24 carries.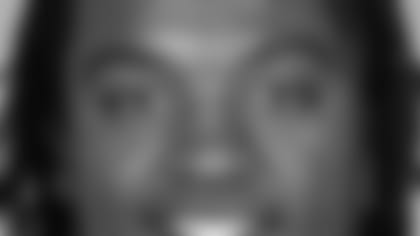 "Unbelievable character," said left guard Andrew Whitworth. "Here's a guy that comes in here, people gave him a hard time in Chicago, he said he was sorry and he showed it. He's been here every day working his tail off. He's got a great attitude, he's never complained about one thing. We probably didn't move guys as well as we should have when he first got here. He never complained. He put his head down and just ran hard. He's (offered) to take us to eat. He's been there for the offensive line and we finally showed up for him today."
Left tackle Levi Jones added, "He's never said anything. He's just come in here, put his head down and run hard."
It was Jones that had one of the big blocks on the 30-yarder, the longest run of the season on what Benson characterized as "a draw action" that he took up the middle, made the outside linebacker miss, and then cut to the outside. It looked like Jones was dealing with a blitz as the Jags dropped guys off the line in a fire zone.
"I can't say enough about the guys up front," Benson said. "That was just staying on a guy and providing me a lane. We run those draw-action plays a lot. They provide a lot of space out there. They kind of allow you to choose (the hole) and set guys up. Setting up defenders so your guys can get their best block on them."
The next snap from the Jags 7 with 9:15 left in the third quarter was a good old double team with right guard Bobbie Williams and center Eric Ghiaciuc caving one side and Jones and Whitworth caving the other on a basic zone play. In fact, Benson said the Bengals just stuck with the basics much of the day and that it came down to the line being more physical than the vaunted physical Jags defense.
"It's been clicking pretty good the last couple of weeks, honestly," Benson said of the running game. "Fortunately in this game we were able to continue to run the ball and take time off the clock. And, yes, this is a physical defense and they played great, but our guys were a little bit more physical up front. Our fullbacks blocked a little harder and the line was just more physical and we had the lead and that allowed us to run it."
"We thought we could run the ball on everybody we've played," he said. "We were just behind."
The Bengals didn't get behind this time because quarterback Ryan Fitzpatrick led a seamless first drive in which his quick passes (7-for-8, 47 yards) set up the run. The Bengals went with a few more spread sets and it seemed to loosen up the Jaguars for the running game.
"We spread it around and got some different people involved with some quick throws and things,' said Fitzpatrick, who got the ball to six of his eight receivers in the first two drives."I think it paid off with those two touchdown drives early. I think we had a good game plan coming in today, and we executed things like we hadn't done in the past."
Plus, wide receiver Chad Ocho Cinco took advantage of the Jaguars' decision to single cover him with cornerback Rashean Mathis on the first two touchdowns, throws of two and 10 yards. The Ocho said the offense had done things like spread the field all year "but this time it worked because we won." Twice he also beat Mathis for long bombs but on one, safety Reggie Nelson came over to help and knocked it away at the last instant, and on the other Fitzpatrick simply overthrew him. The Ocho is still looking for his first 40-yard catch this season and his second 20-yard catch.
"Forget the touchdowns; we got the 'W,' " Ocho Cinco said. "Fitz is coming into his own and looking more comfortable, and we had a good day. It wasn't a perfect day, but it was a day that was good enough for us to win. When the team saw the way Cedric was running the ball, it gave me and T.J. and the crew a lot more opportunities to get the passing game going."

The Ocho said, "It all starts with the offensive line," and Benson couldn't have agreed more. About an hour after the game ended, Benson looked at the top sheet of the stat package and shook his head. It had been just 33 days since he arrived off the street, just four months since the off-field problems in Texas and his release from the Bears.
"To come from where I've come from; looking at where I was four months ago and where I am now," Benson said. "Getting a starting role, helping the team to a win, getting a 100-yard game, it's off the charts. I feel thankful for the opportunity."
So, it seems, are his teammates. Especially the offensive line.
"Cedric has been a big boost since he's been here, and the offensive line put things on their shoulders in terms of getting him going," Fitzpatrick said. "I thought they did a great job. To have a touchdown drive where I don't have to throw the ball once, that's a great thing. He certainly adds a spark when hes in there."