For the first time Sunday (4:25 p.m.-Cincinnati's Channel 12) the Bengals play a game that counts in Jerry's World, that playpen otherwise known as AT&T Stadium.  But this season the kids have taken over and turned it into a combination of Six Flags and King's Island with rookie running back Ezekiel Elliott and rookie quarterback Dak Prescott romping the Cowboys to a 3-1 start.
The Bengals.com Media Roundtable has joined the fun, but is split on who gets the last laugh. Zeke and one of the NFL's top running games? Or the Bengals' stingy run defense energized by the return of linebacker Vontaze Burfict.
Paul Dehner, Jr., who covers the Bengals for The Cincinnati Enquirer, and Katherine Terrell, the Bengals correspondent for ESPN.com, both give the edge to the Bengals run defense.
Todd Archer, a former Bengals beat reporter for the late '90s Cincinnati Post, was tempted to go back to his roots making the pick for ESPN Dallas. But in the end he opted for the steel-belted play of Elliott and Prescott to outman a Cincy team without Pro Bowl tight end Tyler Eifert. Don Banks, a long-time NFL reporter now a contributor to NFL.com, has yet to see the Bengals team he envisioned in the offseason and likes the groove the Cowboys are in at the quarter pole.
Let's go around The Table on Debate Weekend. No coin flip at Bengals.com. Ladies always go first:
So much is made of Dak Prescott and what a good job he's done so far, but they haven't put too much on his shoulders yet. The Bengals are a good defense. They're going to try and force him into mistakes, but they have to stop the run. I think they've done a fairly good job of that outside of the Jets game. They've been pretty efficient with that. They haven't made that a secret. Stop Zeke and make Dak win the game.
Dak can extend plays with his feet and he's had a decent amount of rushing yards. He's not a runner first, but he's one of those quarterbacks who because he can move around so well he's not the easiest guy to get down. They haven't given up an absurd number of sacks and they're probably going to get left tackle Tyron Smith back, which is going to help them a lot. That offensive line is good, that's going to be a big challenge. I can't see the Bengals getting five sacks like they did against Miami quarterback Ryan Tannehill.
The Cowboys haven't had much of a pass rush. They've indicated that DeMarcus Lawrence will probably play or at least rotate in, but I can't see him taking that many snaps just coming off suspension and an injury. If he can be effective that will help because they're rated rather low in sacks (25th in the league getting sacks per pass).
But that's not going to help the Bengals if they can't get someone open other than A.J. Green in the red zone. I think the Bengals are a better team than the record. But the problem is they haven't figured out how to utilize   people when they get down into the red zone.
And maybe that's because Tyler Eifert's not here and I think that's a big part of it. I think they really miss him in the red zone, but their defense has been very good. Outside of the game against the Broncos, I think they have a great defense.
THE EDGE: Bengals, 17-14. Eventually Prescott has to look like a rookie. I don't think he's going to play mistake –free football forever and I think the Bengals defense is probably the best they've faced. I can just see them forcing him into making a mistake, but it's going to come down to whether they stop Elliott and if they can score   touchdowns in the red zone. With Vontaze Burfict being back and getting in more and more playing shape helps significantly against the run.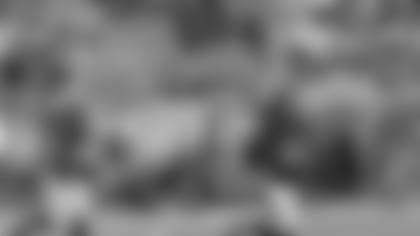 The Bengals need big games from Rey Maualuga (58) and Domata Peko (94) vs. the run.
The Bengals haven't allowed a rushing touchdown; the Cowboys lead the NFL with eight rushing touchdowns, and Zeke EIliott leads the NFL in rushing. That's how the Cowboys want to play it. When they drafted Elliott it was about getting back to the formula that worked so well in 2014 with DeMarco Murray getting 1,845 yards, 13 touchdowns on 392 carries. That's the same formula they've followed with Elliott. So it's the Cowboys' strength, their running game and offensive line, against the Bengals' strength.
Prescott is not RGIII as a rookie, he's not Michael Vick. The Cowboys do a lot of different things with him, it's about making sure he's making a lot of smart decisions and he obviously is with no interceptions in his first 132 passes. He's not afraid to run, he's not afraid to move around. The Cowboys have probably run two or three zone read plays with him the entire year. Last week when they played the 49ers with Blaine Gabbert it seemed like every play was a zone read because Gabbert had 10 carries. The Cowboys aren't looking for Dak Prescott to run, they're looking for him to move around and make plays with his feet if he can.
The guy, honestly, he's more like, to keep it in the AFC North, is probably Ben Roethlisberger early on in his career. Moving around. Buying  time. Guys hanging on you and then making a play. It's more than RGIII up in Cleveland before he hurt his shoulder.
It hurts the Cowboys not having wide receiver Dez Bryant. Take away A.J. Green for the Bengals and how would their passing game be? It would be a little bit different. Terrance Williams had a touchdown catch. Brice Butler had a touchdown catch. They did it last week in San Francisco. Cole Beasley, their slot guy, leads the team in catches. Tight end Jason Witten is still Jason Witten. But Dez is the dynamic player. He can take any pass and go all the way. I'd be surprised if he plays Sunday.  The Cowboys miss him, but they feel like they can be balanced enough on offense to win games like they did last week.
On defense they're 10th in points allowed. That's actually the one good thing they've done is not letting teams get in the end zone. They've allowed 17 points in each of the last two games. They don't have a great pass rush. DeMarcus Lawrence is back this week, their right defensive end. He led the team in sacks with eight last year. He was suspended for the first four games. He'll probably rotate in. They do it by rotating all the guys and nobody really plays more than 30 or 40 snaps up front. He's solid, serviceable, but the Cowboys have lacked a special pass rusher since they let DeMarcus Ware go a couple of years ago.
They only have six sacks in the first four games so the pass rush hasn't been great. Their run defense isn't great. Their secondary isn't great. But they're playing better I think than a lot of people thought in terms of taking the ball away some and making some key plays in the red zone. They're letting up too many 20-yard passes and 10-yard runs. I know it's been hard for the Bengals offensively, but the Cowboys are hardly a juggernaut on defense. They're really a product of just don't mess it up and see if you can get a takeaway or two.  They rely on their offense to protect their defense.
Cowboys cornerback Mo Claiborne has played really well this year for the first time since the Cowboys traded up to six to get him in 2012. He's been much more physical. He hasn't gotten hurt. Last week he intercepted his first pass since 2014. Brandon Carr had his first pick since 2013 in the season opener. You can see the trend. They haven't gotten a lot of interceptions there lately. The Cowboys look at it as, hey, this is a week our pass rush could get going because Dalton's been sacked 13 times. They look at it as this is the week where 'We could  get our front four going.'
Pro Bowl left tackle Tyron Smith has been out the last two games with back spasms but he'll be back this week. The question is if he'll hold up and they really need him to because his backup sprained his foot last week and is iffy. They'll have to monitor Smith. When healthy, he's one of the best left tackles in football. He's the best player on their best positon group.
THE EDGE: Cowboys, 27-23. I'm struggling with this prediction. The Cowboys don't play well at home. They're under .500 since AT&T Stadium opened. This is the Bengals' first trip there, so maybe that will help the Cowboys a little bit. It's a close game because it's always a close game. I just think the Cowboys have a good thing going. They'll get to 4-1 and actually beat a good team and that's something they have yet to do this year.
The Cowboys have struggled with tight ends the last few years, so with Eifert not going that helps the Cowboys. If the Cowboys wanted to know if he was going to play, they just should have just asked his brother-in-law, Cowboys Pro Bowl right guard Zach Martin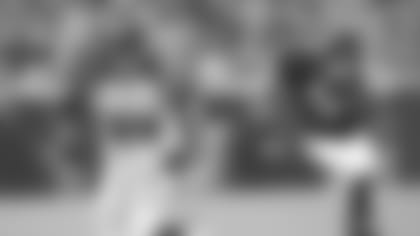 The Bengals need to jack up their own running game with Jeremy Hill and Giovani Bernard (above).
I think the Cowboys are in a really good groove right now. They are kind of forging an identity for themselves with Dak Prescott. They're taking care of the football, running the football with Zeke Elliott leading the league in rushing. They're kind of figuring out a slightly different version of the blueprint in 2014 when DeMarco Murray led the league in rushing. They kind of rode him to a 12-4 season and the playoffs.
Obviously they're not asking as much from Prescott as they would Tony Romo. But it is truly impressive. He's making good decisions, he's spreading the ball around. I don't see him forcing the ball to anyone. They played without  wide receiver Dez Bryant last week and probably will this week, and it's a good sign to me he's as likely to go to Jason Witten as he is Cole Beasley or Terrance Williams. Elliott is being thrown the ball a little bit out of the backfield. It's a pretty nice balance.
 I'm not sure how Cowboys defensive coordinator Rod Marinelli is piecing it together with all those suspensions and injuries, but he's getting a pretty solid keep-the-ball-in-front type of performance.
Dallas has even won a home game. They couldn't win a home game with Tony Romo and they've got at least one on the board so far.
The Bengals at least looked like the Bengals against Miami last Thursday night.  I liked the pass rush I saw. The red zone problems are still there, but I thought they drove the ball pretty effectively until they got to the red zone. They just need to stop kicking so many field goals and start punching it in. Obviously the thought was when Tyler Eifert returns the red zone issues are going to go away, but now with the back issue in addition to the ankle surgery he's a question mark. That's a bit of a concern if it lingers and he misses another game or two.
 They're too one-dimensional with A.J. Green on offense right now. But I at least thought it was the closest facsimile to the Bengals team I was expecting this season. Even more so than week one in the win against the Jets.
There was a noticeable uptick in tempo and intensity when Vontaze Burfict got back on the field last week and I think everyone who knows the Bengals well realizes he's the guy that sets the tone on defense. He plays with a little more swagger and more intensity and they survived fairly well without him, although at 1-2 they were expected to be more like 2-1. In reality they've got some ground to make up in that division with Baltimore and Pittsburgh 3-1.
THE EDGE: Cowboys, 23-17. I tend to think Dallas is playing a better brand of ball than Cincinnati. It's going to take a pretty superior effort for Cincinnati to get a win. Dallas is playing pretty cleanly, not turning the ball over. If Cincinnati loses the turnovers, they'll lose the game. I think Dallas is going to play with a little confidence at home, which we haven't seen in a few years.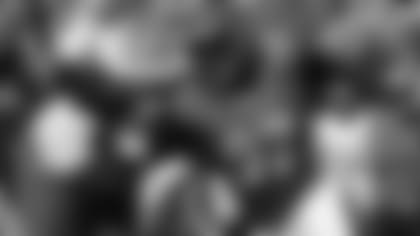 Geno Atkins also has to have a big day in the middle of the Bengals D-line.
Historically this team has done pretty well when they need to stop the run. They've fashioned the roster so they have guys able to gash the run, guys like defensive tackle Pat Sims and middle linebacker Rey Maualuga. Burfict really, too.
 They employ them and value them for a reason. This will test them and you won't have a bigger test for that than the Cowboys offensive line. Inevitably any time any team plays the Cowboys, it will probably be decided by whether you slow the run down or not and I think that's definitely the case for these guys.
The funny thing with Dak Prescott, it's the same concept coming in as it was with Denver quarterback Trevor Siemian. All anybody could talk about coming into that game was how conservative Siemian had been. Everything was easy, underneath, he didn't throw it deep and then boom , boom, boom, he went right over the top against  the Bengals and it ended up being their demise. What happened? The defense was selling out on the run, force Siemian to beat you over the top, and he did.
Now the numbers on Dak Prescott say he hasn't been able to do that yet. Do you have the same philosophy? Do you learn a lesson? That's going to be interesting to see how Bengals defensive coordinator Paul Guenther takes it. Does he re-open the playbook that ended up torching him against Denver because maybe that is the best way to approach this Dallas team. Prescott has only completed one ball in the air over 20 yards all year. The way the Bengals have given up the long ball I can't imagine you going out and tempting fate again.
With Eifert out again, they've got the same red-zone issues. No one cares how you get there. As long as you find a way to get in the end zone. If you don't get in the end zone, everyone cares how you're screwing it up. That's why they've come under so much fire, like the running game or why the other guys haven't made enough plays in the red zone. They have to find a way.
Here's a stat for you. Their average third down and distance in the red zone is two yards more on average than every other team in football right now. They're constantly in these third-and-long situations because they're finding a way to screw up first and second down. Bad snaps or negative rushing plays, whatever it is, it just  hasn't been working and so much of that is they don't have Eifert.
Timing and chemistry. Who does Andy Dalton have timing and chemistry with down there? One guy and they can't run it.
THE EDGE: Bengals, 20-17. They have a more complete roster. I think they'll do a good job stopping the run. It's about who has the lead entering the fourth quarter and I think the Bengals will be there.
Can Jeremy Hill win Beat the Clock against Zeke Elliott?
A Bengals offense that has done everything but score touchdowns goes against a Dallas defense that hasn't done much outstanding except keep teams from scoring touchdowns tries to figure it out Sunday. Or, taking it another way, the Bengals offense isn't producing the points people expected while the Dallas defense is playing better than people expected.
Time for the Bengals offense to assert itself right? The Cowboys defense doesn't do anything to scare you, but defensive coordinator Rod Marinelli has done a great job keeping them away from the big screwup.
So they'll probably blanket Bengals Pro Bowl wide receiver A.J. Green in a two-deep. Why not? Until the Bengals can show any semblance of a running game  (and 3.1 yards per just isn't close), a defense can dictate what it wants to do. The Cowboys have given up two 40-plus balls and three 20-plus runs, so they can be dented. But they also haven't been giving up points (34 in the last two games) and the Bengals haven't been scoring (39 in the last two games).
So this is where the real running game matchup is. This game is going to come down to time of possession and nobody wins the clock throwing 35 times on the road.
Sure, the Bengals have to keep Elliott in check and history shows that they will, given that with Burfict and Maualuga in the lineup together since 2012 they've allowed just a handful of individual 100-yard rushers.
But if they don't get a running game going with Eifert again on the bench, Green is going to disappear in Dallas' bend-but-don't break defense. And that's going to give the Cowboys time to pound Elliott behind that huge offensive line.
The Cowboys are second in the NFL in time of possession with 35:20 and have had it at least 30 minutes in all four games. It's amazing the Bengals' average possession is 30:35, but that probably won't get it done with Zeke and his offensive line.
 Is there any reason why Bengals running backs Jeremy Hill and Giovani Bernard can't give the Cowboys a taste of their own medicine against a run defense that is ranked 11th, but is giving up 4.5 yards per rush?
Andy Dalton is 24-15 on the road. In 19 of those wins the Bengals carried it at least 30 times or ran for at least 93 yards. The running game and the road go hand in hand most of the time.
It's an easy call. Zeke can still get some yards. But if the Bengals ground out some of their own and keep the clock away from him, that should be just enough to escape Jerry's before heading to Tom's next week.