For Rudi Johnson, it's not a question of his body type.
It's a question of his body of work.
And he can hear his career being revived in the echo of Bengals head coach Marvin Lewis' offseason mantra of running the ball.
"I've talked to Marvin and he wants to run the ball," Johnson said this week. "He wants to get it back to when we ran at will and then threw it over people's heads. That's just another reason I'm excited at getting back into my grind. We've gotten away from that."
No, Johnson, the Bengals' only two-time 1,400-yard rusher, isn't on the Darren McFadden ash heap or the Shaun Alexander waiver wire, or in the Tiki Barber old folks home. Although to listen to the buzz in some bowels of Bengaldom he is in or at all three.
But Johnson will remind you that next to Kenny Watson and fullback Jeremi Johnson, he's the only other healthy back. "I'm only 28. I'm one of the youngest guys on the team. A lot of people would like to be 28 (29 on Oct. 1). I'm going to be back better than I ever was," Johnson said. "My injury is totally behind me. I'm healthy. In my mind I'm not a question mark. There are always people that have criticized me, but that's never bothered me."
Johnson's pulled hamstring in the third week of last season became the symbol of the Bengals offense coming up lame. The Bengals might have put up gaudy passing numbers with T.J. Houshmandzadeh leading the NFL in catches and Carson Palmer and Chad Johnson setting franchise records for passing and receiving yards, respectively.
But they couldn't score when they needed points and they couldn't take over games for a depleted defense.
Not with a running game ranked 24th.
"With me hurt, they tried to do some other things," Johnson said. "It didn't work. We had our worst season (under Lewis)."
Enter Lewis talking about re-establishing the run like his early Bengals teams that culminated in the 2005 AFC North title.
Enter Johnson talking about Lewis talking about the run again.
"Marvin said it after one of the games last year," Johnson said. "Until we run the ball and stop the run, we're not going to get to where we want to go. And you can't blame them because we haven't been able to run it consistently when they've called it."
Johnson chalks that up to injury. His and those across the offensive line. He doesn't want to hear the theory that his yards per carry has dipped to 3.5 since 2006 because he's become leaner and not as powerful.
"They've been playing musical chairs up front and it's hard for those guys. It started to go downhill after the Cleveland game when Richie got hurt," said Johnson of center Rich Braham's career-ending knee injury in the second week of the 2006 season.
"And last year," he said, "I got hurt and it was never right. I tried to come back too soon. I was too anxious. But the week before I got hurt, I had a 100-yard game (118 at five yards per carry in Cleveland)."
Indeed, the offensive line that stayed intact for 2005 has had 12 different starting lineups since.
But Johnson knows he has to fix some things, too. He calls them "little" tweaks as he begins the Bengals offseason workouts this week focusing on his legs with strength coaches Chip Morton and Ray Oliver.
"That's another reason I'm excited. Marvin, Chip, Ray, and me, we're all on the same page," Johnson said. "Anybody who has been around me knows I know what I need to work on and I'll work hard to do it."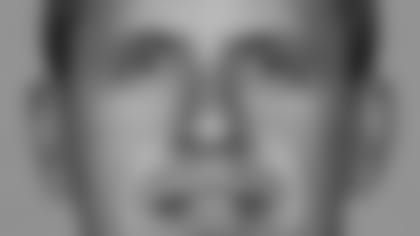 "He's got to take care of himself and train appropriately, just like everyone else in the building," Morton said. "The goal is to increase and improve his leg strength, which will improve his durability."
Morton admits there are many "Rudi Theories" running about. Here's a guy who came into the 2007 season leading the NFL the previous three seasons in carries and fourth in yards. But the injury limited him to 11 games, 170 carries, and 2.9 yards per carry.
Morton and Johnson don't buy into the theory that Johnson's bid to get leaner the past two years robbed him of some of the size and strength he used to bang out 4-plus yards per carry.
"If becoming leaner and fitter is a detriment, that doesn't make sense," Morton said. "But if he feels better putting on a few more pounds, it's not going to hurt him. I certainly don't think it's significant enough to make a difference."
Johnson agrees. He came into the 2003 training camp, the year he won the job, at 223 pounds. When he set the club carries record a few months later with 43, he was 217. Last season he played around 212 and 213.
"I might play a little bigger; 217, 218," Johnson said. "But I don't think that's the big thing. I think taking care of my legs and working on the body are the big things. I didn't get smaller. I got hurt."
Morton and Oliver are glad to hear that because Johnson has never really isolated his legs as a priority. And diet changes, which Lewis suggested last month, will help, too.
But Johnson thinks getting back to that hungry 2003-2005 mindset is just as important as any recipe.
"Last year, defenses didn't fear us running the ball," Johnson said. "We've got to get back to teams putting that safety down there instead of running them back. We've got to get defenses to respect the short pass, the long pass, and not knowing when we're going to throw it over their heads. That's why I'm excited. That's the way I love to play."
It's why last year still hurts.
"I couldn't do what I know could help us win," he said. "That's what I want to get back to: Winning."