Bengals right end Frostee Rucker thought he had the touchdown.
So did some of his teammates and coaches.
In the last minute of Sunday's first quarter, left end Robert Geathers swooped in to sack Eagles quarterback Donovan McNabb and swatted the ball out of his hand. Rucker picked it up at the Eagles 7 and looked like he had clear sailing. He ran, dove, was short, dove again into the end zone and the refs ruled that tackle Jon Runyan touched him down at the half-yard line.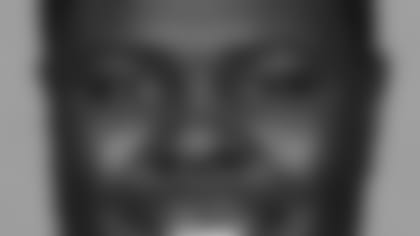 RuckerA killer of course, because the Bengals had to settle for a field goal.
"I really thought I was in. You can't lunge and do much more than that," Rucker said. "All I knew was I saw that line and I was jumping in it. We don't have too many good camera angles (on the scoreboard). From what I saw, I was in."
But head coach Marvin Lewis was told no after he opted not to review it.
"One of the side officials came over and said it was a good non-challenge," Lewis said. "He said he thought his knee was down. I am thinking if he isn't in, the ball is on the six-inch line and we had to get it in."
The right side of the Bengals line had a decided different look with Rucker making his third NFL start in place of the injured Antwan Odom and rookie Pat Sims making his first NFL start at tackle in place of John Thornton. It was the first time in 86 Bengals games that Thornton didn't start, but he has been encouraging the Bengals to play Sims more on running downs while he takes the passing downs.
The Bengals ended up holding the Eagles to just 68 yards rushing on 18 carries (3.8 per rush) and Pro Bowl running back Brian Westbrook had just 60 yards on 14 carries as Eagles quarterback Donovan McNabb ended up gunning it 58 times for 28 completions and 339 yards.
It's the third most throws ever against the Bengals. Elvis Grbac of the Ravens (63 in 2001) and the Giants' Phil Simms (62 in 1985) had more.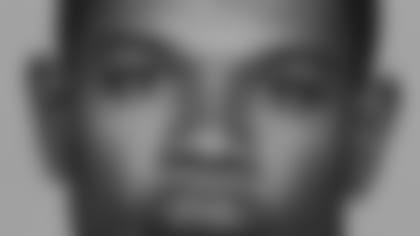 ChatmanCHATMAN NORMAL: Bengals wide receiver Antonio Chatman had full use of his limbs and X-rays were normal after he was carried off the field on a stretcher. He took a big hit from Eagles strong safety Quintin Mikell with 3:11 left in the first half of a 3-3 game against the Eagles Sunday at Paul Brown Stadium.
Chatman fumbled on the third-down play, an 11-yard catch, and the Eagles recovered at their own 43 after his neck appeared to get twisted. Doctors strapped his head to the board before he left the field.
The injury was described as "cervical," and it was announced he wouldn't return to the game as he underwent more tests. He's spending the night hospitalized.
STANDINGS:** NFL draft order is determined by winning percentage and a tie counts as half a victory. So the Bengals 1-8-1 record (.150) stands third behind the winless Lions and the the 1-9 Chiefs (.100). The Raiders are fourth at 2-8 (.200).
3 PICKS:** The Bengals had three interceptions in a game for the first time since they had four against the Browns in last season's next-to-last game.
"We did a good job changng up the coverages," said cornerback Johnathan Joseph, who had his first of the season. "I think there were times (McNabb) wasn't sure where to go with the ball."