Tennessee wide receiver Josh Malone, who signed his rookie deal Wednesday, is the second youngest player on the team next to running back Joe Mixon.
With the Bengals prepping to open their first of three voluntary weeks of practice on Tuesday, we take a look at the roster of 89:
YOUNGEST: Rookie running back Joe Mixon (7/24/96) with rookie wide receiver Josh Malone (3/21/96) runner-up.
OLDEST: Cornerback Adam Jones (9/30/83) with tackle Eric Winston (11/17/83) runner-up.
YOUNGEST DEFENSIVE PLAYER: Rookie DE/LB Carl Lawson (6/29/95)
OLDEST OFFENSIVE STARTER: WR Brandon LaFell (11/4/86)
MOST SENIOR BENGAL: Punter Kevin Huber with 126 games
MOST NFL GAMES: Winston with 157 games
MOST NFL GAMES ON DEFENSE: Cornerback Adam Jones with 130
MOST SENIOR BENGAL ON OFFENSE:   Quarterback Andy Dalton with 93 games
MOST SENIOR BENGAL ON DEFENSE: Right end Michael Johnson with 111 games
MOST BENGALS' POST-SEASON GAMES: Long snapper Clark Harris with six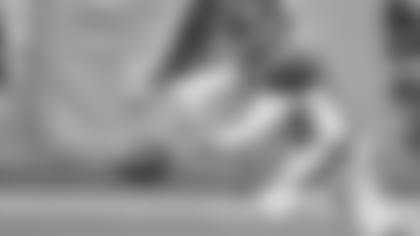 Kevin Huber, with 126, is No. 32 on the Bengals games list, one shy of Ross Browner.
MOST NFL POST-SEASON GAMES: Harris and wide receiver Brandon LaFell with six.
MOST BENGALS WINS: Huber with 72
HEAVIEST: Rookie nose tackle Josh Tupou at 350 pounds
LIGHTEST:  Rookie kicker Jake Elliott at 167 pounds
TALLEST: Michael Johnson and Winston at 6-7
SHORTEST: Rookie running back Stanley "Boom," Williams at 5-8
MOST POINTS: Kicker Randy Bullock with 346
MOST TDS: Wide receiver A.J. Green with 49
MOST CATCHES: Green with 481
MOST CARRIES: Running back Jeremy Hill with 667
MOST RUSHING YARDS: Hill with 2,757
MOST SACKS: Left end Carlos Dunlap with 57
MOST INTERIOR SACKS: Defensive tackle Geno Atkins with 52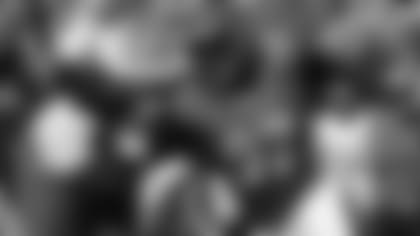 Geno Atkins has been immense inside.
MOST INTERCEPTIONS: Cornerback Adam Jones with 15
MOST TACKLES: WILL linebacker Vontaze Burfict with 582
MOST SPECIAL TEAM TACKLES: Running back Cedric Peerman with 72
Season Ticket Members enjoy an afternoon meet and greet with Bengals Rookies at Paul Brown Stadium