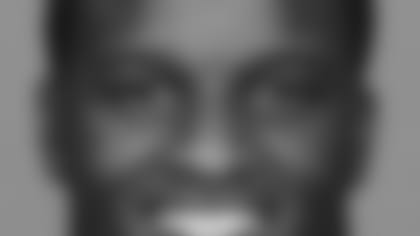 DeDe Dorsey, nicknamed the "Preseason Pro Bowler" by Levi Jones, and Ethan Kilmer live together on the fringes of the roster in the temporary steel lockers plopped in the middle of the locker room and purgatory at Paul Brown Stadium.
Kilmer, the former track guy and neophyte safety who walked on to the football power at Penn State, and Dorsey, the kid from Oklahoma who fell through the major college cracks and ran into the NFL from tiny NAIA Lindenwood as a cornerback turned running back, have been lockering and living next to each other for the past few months.
The rookies' sojourns for an NFL roster spot take a final turn in Friday's preseason finale in Indianapolis. Less than 24 hours after the scrum, the Bengals cut down to the final 53 and Dorsey's No. 39 and Kilmer's No. 43 are probably the only thing they'll keep if equipment managers Rob Recker and Jeff Brickner move them into the permanent wood lockers for Monday.
"Nothing good can come from worrying about it because it's not your decision. The big thing for me is to enjoy the experience and my teammates," Kilmer said this week as prepared for his last shot.
"I'm the same way," said Dorsey from next door. "What is worrying going to do? You do what you can do, so you keep on playing."
Of course, Dorsey and Kilmer could stick around on the eight-man practice squad and not the active roster, but it is an indication of the Bengals growing depth that some believe those two as well as some of their other rookies could get plucked by other teams for their active roster.
(Dorsey did not play Friday because of a leg injury, and that could deter teams from him.)
Dorsey looks to be a longer shot than Kilmer as an undrafted free agent and he's dueling for what looks to be the fourth and last roster spot for backs with a player in his third NFL season, Quincy Wilson. Kilmer, the first pick in the seventh round, has the luxury of playing in a secondary that is probably going to keep 10 players.
"Naturally," said Dorsey of the perception the drafted players have a pre-snap edge. "They're already expected to come in and play right off the bat. I'm holding my own as a free agent."
Kilmer piped up, "He's doing more than holding his own. He's the man."
Indeed, Dorsey has flashed with his speed and hands, averaging 7.5 yards per his dozen runs, and catching a 59-yarder out of the backfield in earning Jones's Pro Bowl approval.
But the injury that has given Dorsey a roster shot - Chris Perry's ankle problem that seems to have landed him on the physically unable to perform list (PUP) - may also keep him off the roster. The Bengals now don't have a bellcow behind Rudi Johnson, and Wilson's experience and move-the-chains style could carry the day.
If you're looking for any hints, head coach Marvin Lewis offered as much this week talking about Dorsey's inexperience without the ball in his hands.
"DeDe has performed well, there's no question about it. Every chance he's gotten to play, he's handled the situation very well with the ball in his hand," Lewis said. "He's got a ways to go with some other things we need him to get better at in order to be a guy we were going to count on in an NFL game right now.
"He has a lot to learn in a short period of time. But with the ball in his hands, he's done some good things and made some people miss. I'm sure four or five years ago, Rudi Johnson was doing the same things. Then you look up and you see a guy who stuck around and played."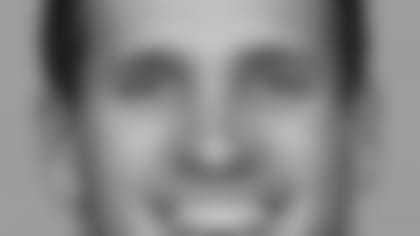 And if you're looking for hints, Lewis seems to be a big backer of Kilmer. After all, it was Kilmer that Lewis called even before the draft to tell him how much enjoyed watching him on tape.
Kilmer is a remarkable story in this day and age of athletes bred and groomed for the pros from the time they can walk. He didn't start playing football until four years ago and his first consistent exposure to the safety position came this summer in an NFL training camp. But Lewis hasn't been displeased.
"We've played the last four games with Ethan Kilmer at safety. I don't think the other team's scored a touchdown with Ethan on the field," Lewis said. "He's running just like the other guys are. He has some things I can't coach, and that's speed and athleticism."
This has what it comes down to for guys like Dorsey and Kilmer; listening to hints. Reading the body language. They've had each other to bounce off things.
"If I get to my locker and I look over and see him all gloomy, I'll give him a hug," Dorsey said with a laugh. "We'll ask each other, 'How was your day. How did you do in practice? What did the coaches say to you?' "
"No need to check out how he's doing," Kilmer said, but he admitted with a smile, "I'm always bugging DeDe."
Two guys. Two lockers. If not for the NFL, they never would have been able to ask about the other's day.
"That's what just the experience of playing football means to me," Kilmer said. "Meeting people and going places you never would have thought."
Here are some of the roster's hottest spots:
RUNNING BACKS: Usually the Bengals keep four. Rudi Johnson, Jeremi Johnson, Kenny Watson look to be in. So is it Wilson's experience and ruggedness or Dorsey's speed and hands? Or do they carry Perry on the active roster and hope he gets ready?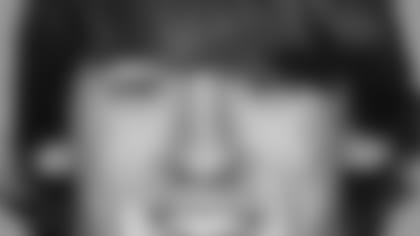 DEFENSIVE BACKS:
The cornerbacks look to be set with Deltha O'Neal, Tory James, Johnathan Joseph, Keiwan Ratliff and Greg Brooks. The top three safeties look to be Madieu Williams, Dexter Jackson and Kevin Kaesviharn. Nine or 10 DBs? Kilmer or Herana-Daze Jones or Miami of Ohio rookie free agent John Busing? The big thing going for Kilmer is that he can help now on special teams while a guy like linebacker Ahmad Brooks might not be ready yet, in part, because he had no spring practice.
LINEBACKERS: This a battle everyone is watching with the last two spots coming down seemingly to veterans Caleb Miller and Marcus Wilkins, and rookie A.J. Nicholson. Miller is probably in because he can play more than one spot from scrimmage while adding speed on special teams. Brooks, the third-round supplemental pick, makes it but he may not be ready to dress for games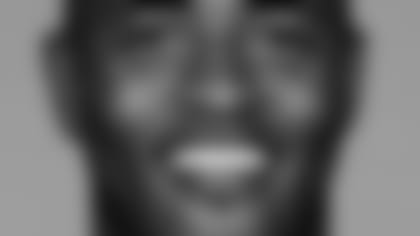 WIDE RECEIVERS:
How bad is Bennie Brazell's knee? He strained it after making a 25-yard touchdown catch Monday night and the club fears it is serious. That would mean the Bengals would keep Kelley Washington despite trying to trade him since April.
They may keep him anyway and go with seven receivers if they decide to go with just two tight ends instead of three. The top five? Chad Johnson, T.J. Houshmandzadeh, Chris Henry, Tab Perry, Antonio Chatman. Maybe the Bengals think they can get converted quarterback Reggie McNeal on the practice squad.
DEFENSIVE LINE: The Bengals usually keep eight and the four starters are tackles Sam Adams and John Thornton and ends Bryan Robinson and Justin Smith. Those who have had superb preseasons are third-year end Robert Geathers and rookie tackle Domata Peko. Daniel Watts is going to the practice squad and it looks like end-tackle Jonathan Fanene is going to PUP. That could leave veteran tackle Shaun Smith and rookie end Frostee Rucker on the club and rookie end Eric Henderson to the practice squad. Rookie tackle Marcus Lewis didn't play Friday with a foot injury and is a question mark.
OTHERS: With Rich Braham, Eric Ghiaciuc and Eric Steinbach already in place as guys who can center the ball, Ben Wilkerson may be looking at a spot on the practice squad. ... If the Bengals do keep three tight ends, Ronnie Ghent and Darnell Sanders are in a heck of a tussle. Ghent, on the practice squad the past two years, has come on strong lately with his athleticism starting to show. ... If they do keep just two tight ends, do they keep an extra running back, wide receiver, or linebacker?