It looks like AJ McCarron is Andy Dalton's fourth backup QB behind Bruce Gradkowski, Josh Johnson and Jason Campbell.
Yes, Monday night's 25-11 loss in Tampa turned to be another ESPN eyesore for the Bengals.
But draw conclusions at your own peril.
Go all the way back to PBS on Aug. 21, 2004 in PBS when enraged Patriots head coach Bill Belichick kept his starters in beyond halftime in a 31-3 loss to the Bengals. How much did it all mean in the end? The Bengals finished 8-8 and the Pats went 14-2 on the way to the Super Bowl title.
Certainly the offense has to play better. It had all the whiff of last year's meltdowns against Cleveland and Indianapolis, when gaining a first down seemed to be like climbing Everest. And the nagging image of quarterback Andy Dalton and A.J. Green hooking up for almost as many interceptions (27) as TDs (33) in their four-year run re-surfaced when a perfect pass bounced off Green's hands for a pick-six.
But here's the difference. Running back Jeremy Hill has carried the ball six times this preseason, the same amount as the recently departed Josh Johnson. Monday night Hill carried it four times. This isn't the offense that the Bengals are staking their Super Bowl bid. It runs downHill through the running game. They've run virtually no heavy packages, or unbalanced lines, and double tight-end sets with the first group haven't been in abundance.
And why should they? They're trying to preserve their two prized running backs in practice and games. Watching a smash-mouth offense prepare for an AFC North season in pre-season pajamas can be painful.
More carries would certainly take the heat off the offensive line. The No. 1 group wasn't up-to par Monday night and if they play like that, they'll win six games.
But a regular-season game plan against Gerald McCoy and friends on the road would not feature 13 Dalton passes to eight runs in the first half. Back in November at Raymond James, it was almost 50-50 with 27 passes and 25 runs for the entire game.
No question it has to look better than that. But if this offense is running like it was last season when they won five out of six and four straight on the road to make the playoffs, it won't look at all like that because the offense is centered on the run.
More past preseasons to ponder:
In 2011, the Bengals got whacked, 61-10, in their first two preseason games and made the playoffs.
Before they swept the division and won the AFC North in 2009, they scored 14 points in the first two pre-season games.
A thumbnail look at the roster fights: 
(Parenthesis denote years in the league:)
Andy Dalton (5), AJ McCarron (2), Keith Wenning (1)
Dalton told you he didn't play like he wished. He had the one bad overthrow for a pick and he missed a wide-open Mohamed Sanu on the sidelines. On his last throw of the night, it looked like when he made up his mind to throw to Green right away to pick up the third-and-five he couldn't adjust when Tampa took away the short throw and he had to throw it away.
McCarron must have looked good enough because they promptly cut Josh Johnson on Tuesday. McCarron has work to do, but he brought his poise to the huddle and to the hurry-up so there is a lot to build on. And he made some good decisions with the ball working against the prevent defense.
Wenning got no work on Monday and he'll no doubt have to wait until the Sept. 3 pre-season finale to get some. 
Brandon Tate (7), A.J. Green (5), Greg Little (5), Denarius Moore (5), Marvin Jones (4), Mohamed Sanu (4), Onterio McCalebb (1), Tevin Reese (1), Mario Alford (R), Jake Kumerow (R), Desmond Lawrence (R), Michael Bennett (R).
It is really muddied here after Green, Jones, Sanu, and Alford.  Kumerow appeared to tighten it by out producing Little and Tate Monday with two catches in the TD drive. But despite that, Little and Tate still have more experience and Alford is showing he still needs to gain some. Alford is going to make it, but they need more reliability from a No. 4 receiver. Since the pre-season opener he's dropped some balls and on Monday he dropped one over the middle, and he hasn't made a mark yet in the return game.
 How young can they go there? But Kumerow is certainly in the mix and giving them something to think about. Moore didn't have a catch and could use a big week. The odd man out Monday was Lawrence, who didn't play and newcomer Bennett did.
Cedric Peerman (6), Giovani Bernard (3), Rex Burkhead (3), Ryan Hewitt (2), Jeremy Hill (2), James Wilder Jr. (1), Terrell Watson (R), Mark Weisman (R).
Hill had the bad fumble Monday night when he let a helmet get on the football, which was surprising because he has spent the preseason emphasizing holding on to the ball. But it's hard to judge him and Bernard because they're keeping the wraps on them. They've carried a total of 13 times in two games, so there's not a lot of chance to get into the flow, although it is surprising Bernard's longest run is just five yards. He was again the first punt returner, but didn't get any chances. It is not surprising he is showing to be a consistent catch, but whether that's enough to make him Adam Jones' backup remains to be seen.
Watson, with an unknown ailment, didn't play against the Bucs, and Wilder didn't play much but scored the club's only TD Monday and had an acrobatic two-point conversion on a swing pass. There's no room at the inn, but he's a tough guy to keep off the practice squad. You also have to love his reaction to scoring a TD in his hometown. Yes, a little dance, but only after he handed the ball to the official:
"I've been there before (he scored his first TD last week), but I wanted to act like I'd been there more than that."
By the way, Hewitt is simply a beast at fullback. The line had trouble dealing with Bucs Pro Bowl defensive tackle Gerald McCoy, but Hewitt got him to the ground early in the game with a tough, clean cut block. He also bulled for a first down after a rookie season he didn't have a carry.
Weisman, the fullback when Peerman got tackled for the safety, is still making the conversion from running back.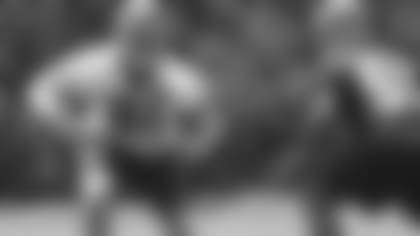 *Rookie Tyler Kroft (81) is drawing raves as No. 2 tight end.     *
Tyler Eifert (3), Tyler Kroft (R), Matt Lengel (R), John Peters (R), C.J. Uzomah (R)
Kroft, the third-rounder, is having a good enough camp that Lewis is obviously raving about him in ESPN production meetings. And on Monday he had another solid outing with his two catches and he could have had another if he knew where he was on the sidelines. Uzomah didn't play much in a second half the offense didn't get many snaps. So few that Lengel and Peters didn't play.
T Andrew Whitworth (10), T Eric Winston (9), T Andre Smith (7), G Clint Boling (5), G Kevin Zeitler (4), T Tanner Hawkinson (3), C Russell Bodine (2), C-G Trey Hopkins (2), C-G T.J. Johnson, T Dan France (1), T Matthew O'Donnell (1), T Jake Fisher (R), C Jake Smith (R), C-G Chris Jasperse (R), T Cedric Ogbuehi.
Tough night up and down the depth chart. Zeitler had a hand in back-to-back sacks and Winston (hold) and Bodine (hands to the face) had penalties that were declined because pressure gave the Bucs a better play as the first line gave up three sacks and three hits of Dalton. They have to hope that doesn't happen when they're concentrating on running the ball with a game plan.
The Bengals had the ball less than 10 minutes in the second half, so the second line didn't get much work. It did give up a safety, though, but did respond with excellent run blocking on the TD drive. Johnson, playing right guard, had a nice pulling block on Wilder's 5-yard TD run. But they didn't see much of him at center and they're looking for him to claim the backup job.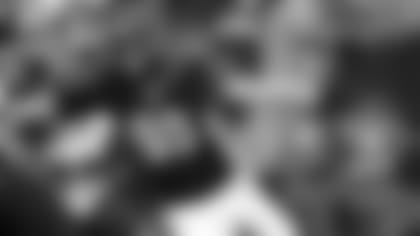 Margus Hunt (99) had a good showing in his season debut on Monday.
NT Domata Peko (10), E-T Wallace Gilberry (8), T Pat Sims (8), E Michael Johnson (7), T Geno Atkins (6), E Carlos Dunlap (6), T Devon Still (4), T Brandon Thompson (4), T Kwame Geathers (3),  E Margus Hunt (3), E Will Clarke (2), E Sam Montgomery (2), E-T Marcus Hardison (R),  T DeShawn Williams (R).
Sims (thigh) and Thompson (unknown) didn't play, so that left a lot of work for Hardison with 49 snaps, Williams with 32, and Still with 31 and that crew had a tough time keeping Tampa off the field in the second half. All of them were marked for two tackles with no hits on the QB, but the most significant development came when Hunt asserted himself into an already tight numbers game here.
Playing his first game of the year, Hunt was quite active with a sack and a forced fumble and three sacks. It's hard to cut a pass rusher.
Clarke has the club made, but he also showed up with some good rushes against the Bucs starting left tackle, Penn State rookie Donovan Smith. The first group got decent pressure against Smith and old friend Reid Fragel at right tackle.
Dunlap had a tough night. He had a sack negated on a face mask penalty, he could have dumped Bucs QB Jameis Winston before he got out of pocket on his one-yard TD run, and he was over there when running back Doug Martin broke a slew of tackles on the sideline for a 30-yard run. But Dunlap also showed up on the pass rush and is dedicated to having a big year this year, so let the real games begin.
Martin had a good night against that first group with nearly 10 yards per pop on six carries, although it looked like his 15-yard run early in the game was caused by an alignment error up front more than anything.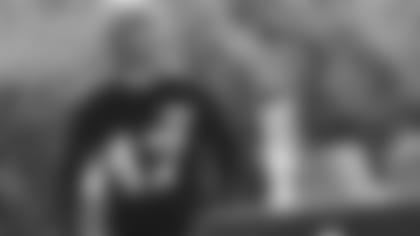 Third-round pick P.J. Dawson had his best moments as a Bengal Monday.
A.J. Hawk (10), Rey Maualuga (7), Chris Carter (5), Vincent Rey (5), Vontaze Burfict (4),  Emmanuel Lamur (4), Jayson DiManche (3), Nico Johnson (3), Sean Porter (3), Marquis Flowers (2). P.J. Dawson (R), Trevor Roach (R).
Carter is making himself hard to cut, but he also showed the dynamic at play. Tight ends can't block him on the pass rush as he got to the QB twice for 1.5 sacks. But he also gave up a completion to a tight end. Flowers shows up, although he was marked for two tackles on 34 plays. With the Bengals showing no signs of activating Burfict, the Carter-Flowers battle is intriguing. Pass rusher? Or all-around backer?
Dawson would appear to have the club made and on Monday he looked the best he's looked since he arrived in the third round, including a stone-cold fourth-down stop of 240-pound rookie running back Dominique Brown on the goal line. Roach, trying to get to the practice squad, also had a hand in that goal-line stand and had a good night.  
The first group had a hand in Martin gouging them with Maualuga and Rey missing tackles on the 30-yard run. But Lamur and Hawk were put in tough spots when Winston scored his TD on the bootleg.  
CB Leon Hall (9), CB Adam Jones (9), S Reggie Nelson (9), CB Brandon Ghee (6),  S George Iloka (4), CB Dre Kirkpatrick (4), S Shiloh Keo (4), CB Chris Lewis-Harris (3), S Shawn Williams (3), CB Darqueze Dennard (2), CB Troy Hill (R), S Floyd Raven Sr. (R), CB Josh Shaw (R), S Derron Smith (R).
Williams looks like he's securing that third safety spot. He had an active night with four tackles and got there on a blitz for half a sack. Keo and Smith are in a great battle and neither of them gave any ground. Keo had a nice stop on the goal-line stand and added a special teams tackle. Smith is steady and held up after 34 snaps. To be continued.
Shaw looked like a rookie at times and picked up a special teams penalty, but they've got enough confidence in him they continue to let him learn in the backup slot. Hall looked to get beat once, but overall had a pretty good night defending on some balls over the middle as the No. 1 slot.
Kirkpatrick had an up-and-down night, getting beat deep on third-and-20 when he let the receiver get off the line of scrimmage. But he also made a nice pass defensed on another third down. People are still trying to get by Jones, who had a pass defensed in the end zone. Tampa's Mike Evans got a step on him on a deep ball Winston over threw him, but Jones thought Evans was too handsy with him. When Evans tried to beat Kirkpatrick deep a few snaps later, Kirkpatrick had a hand in his face running with him all the and way and Evans was done with a hamstring issue.      
K Mike Nugent (11), LS Clark Harris (7), P Kevin Huber (7), K Tom Obarski (R)
Obarski continues to look great on film for other clubs as Nugent comes back from his tender hamstring. This must be preseason. Huber has two touchbacks and none inside the 20. He's the club record holder when it comes to the ratio of 160 inside-the-20 to 42 touchbacks.