Robert Geathers had a major influence in the rise of the Bengals.
Launch into the theory and Justin Smith cuts it off like one of his 87 career sacks split evenly between Cincinnati and San Francisco, where he somehow had 43.5 sacks in seven years in each stop.
"Fake news," Smith says. "I think you're stretching for a story here."
Smith, No. 41, and his fellow defensive end from the early Marvin Lewis Era, Robert Geathers, No. 48, are among those honored as the Bengals' salute to their first 50 players continues Sunday (1 p.m.-Cincinnati's Channel 12) when the Bills arrive at Paul Brown Stadium and the hosts fittingly hope to extend their NFL-best streak to 34 straight games with a sack.
You can make the argument that a workman-like, no- nonsense country strong defensive line has been the strength of the Bengals' most successful run in history with six post-season berths since 2009. And you can make an argument that the no-frills-old-school right end Smith is the patriarch of it all.
The Bengals' highest-drafted defender in the last 23 years. No. 4 in 2001 out of Mizzou. Set the club's rookie sack record. Left after seven seasons as the team's fourth most prolific sacker with the calendar-like relentlessness of a Missouri farm, which is where he came from.  The great-grandfather to rookies Carl Lawson and Jordan Willis, the next generation of stoic Bengals pass rushers who …
"Fake news," Smith says again.
Smith laughs from, where else, Missouri, where he's watching one of his three kids in karate class. But before they head back to wife Kerry, first he has to chop up the theory.
"Am I going to have to use my old line on you again?" Smith asks. "I could eat a can of alphabet soup and throw up a better story than you can write."
But Geathers embraces the theory. First, he is killing himself laughing in Charlotte, N.C., where lives with his three kids and wife coaching his son in little league flag football and his daughter in middle school basketball. He's laughing because Smith has always cracked him up, ever since he arrived in the fourth round in 2004 before Smith's fourth season.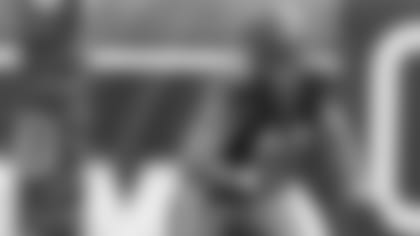 Justin Smith: he showed them how to play the game.
But he's not laughing about the theory. Fake news? For Geathers it's still very much hot off the press. Both Geathers and old nose tackle Domata Peko, who arrived in 2006, often acknowledge Smith and defensive tackle John Thornton for passing on what they knew.
"I watched how he did it. He did everything the right way," Geathers says of Smith. "He didn't want to miss a practice, never mind a game. He practiced with bumps and bruises and since he didn't want to miss I didn't want to miss. He respected the game. He was a leader. That's how he led."
It was easy for Smith to bond with Geathers and later Peko.
"You gravitate to like-minded guys," Smith says. "They were hard-charging guys that went all out and they weren't into any kind of B.S. They just went out and played. I still keep in touch with Jumpy (Geathers) every couple or months or so."
And it was easy for Geathers to be inspired by Smith. Both were small-town guys who went big time, Smith from Holt's Summit, Mo., to Missouri and Geathers from Georgetown, S.C., to Georgia. Geathers played with him for four years in Cincinnati and not only did Smith never miss a game, but he never played less than 90 percent of the snaps, topping out at 97 percent in 2006, Geathers' career year of 10.5 sacks on the other side of Smith's 7.5. Geathers played up and down the front seven in 152 games over 11 years doing anything that was asked.
But 97 percent? You didn't see it much then and you never see it now.
"Justin was a great player," Geathers says.  "He didn't have those great sack numbers, but he was unbelievable for our defense. He'd get 10 tackles and three pressures a game while beating up the offensive line. Played every down. Never came off the field. I tried to incorporate whatever I could from his game."
Some around these parts thought he was over drafted. But in truth he was under rated. Here's a three-down, 4-3 end that you could write in for 6-7 sacks and 70 tackles a year and 95 percent of the snaps. He always led the line in tackles.
"A writer out in San Francisco showed me one time how eerily similar my numbers were out there and in Cincinnati," says Smith, who moved inside in the 49ers 3-4 defense. "Best thing that ever happened to me was putting on 30 pounds. I went on the Chad Johnson diet. McDonalds. Actually, the best thing that ever happened to me was playing guards instead of tackles."
There were not only those 43.5 sacks for each team for seven years; there were also the 314 tackles in Cincinnati and 299 in San Francisco. The 10 forced fumbles in San Fran and the six in Cincy. The five fumble recoveries in each stop. The difference? Five Pro Bowls for the 49ers and none for the Bengals.
"The team that wins state has the most all-state players. We had a pretty good run there," Smith says.
Of course, the Pro Bowl never really impressed him. With everyone hauling designer luggage into a plush hotel, he once checked in carrying a case of beer and offering one to old Bengals teammate Johnathan Joseph.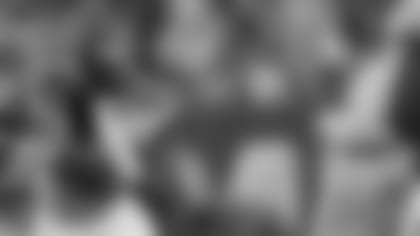 Michael Johnson, who wears Smith's old No. 90, has missed just one game in eight years as a Bengal.
But he's kept an eye on Cincinnati. He knows about the turnover. Or lack of it.
"When we played the defense was kind of just there for the offense. They always paid the offense. Hey, you draft overall No. 1 and it's a quarterback and that's how your built," Smith says. "There are still coaches there since I was there. In San Francisco it's turned over two or three times already since I left .I wouldn't know the equipment guys. The Bengals have had a good run. We couldn't quite get there, but they've been consistent and I think that's a good way to do it."
The only game Smith ever missed in Cincinnati was his first one because of his rookie holdout. He didn't miss another until 11 years later in San Francisco when he missed the last two of 2012 with partial torn triceps that had put a teammate on season-ending injured reserve.  But he was back for the postseason and his only Super Bowl. That's 189 straight games and 221 out of 224, kids.
Try 12,592 snaps out of a possible 14,609 in his career. Try 86 percent.
"Old school? I was old school, but Justin was really old school," Geathers says. "He never got taped up. Never used tape. When Chip (Morton) came in with the new strength program, he'd do what he was supposed to do, but he'd stay after and lift like he always did. The traditional weight lifting. He didn't like the core balls and he hated the bands."
You can guess. Smith wouldn't be very happy in a rotation.
"I didn't like to come out of the game," Smith says. "I liked to get into a rhythm. With their offense. Your defense. I know it's all specialized now but I didn't like coming out."
Guys like Michael Johnson, who arrived two years after Smith left and has basically been the right end since, are Smith's grandsons. They never met him but they've heard all about him.
"From Jumpy," says Johnson, who grew up in the country on the outskirts of Selma, Ala. "He talked about him. They would talk about the guys that were here when they were here."
Johnson, who now wears Smith's old No. 90, has missed one game as a Bengal in eight years and has carried the banner.
"(Geathers) was a professional. He taught me the ropes. Work hard. Keep your head down.  He could have said. 'He's a defensive end; I'm not telling him anything that can help him.' But from day one he treated me like a little brother. He had me over his house to eat. Holidays. Sleep on the couch as long as I wanted. All that good stuff. We're still friends. That kind of a guy is a life-time friend. He talked about him. Old school. Country. Like us."
Geathers is one of the central figures in the Lewis Era spreading the kind of locker room chemistry that took over the Green-Dalton regime. His first game was quarterback Carson Palmer's first game in 2004. One of his last games was the Bengals' shutout of Johnny Manziel in 2014. He was teammates with centers Rich Braham and Russell Bodine. He took snaps under both Leslie Frazier and Paul Guenther. He saw Smith's last sack as a Bengal, No. 43.5. And the first of 57 for left end Carlos Dunlap and the first of 55 for defensive tackle Geno Atkins when they arrived in 2010 and along with Johnson quickly became the "Fisher-Price Package."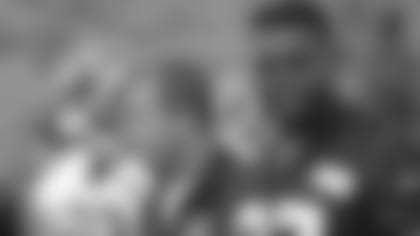 *Geno Atkins: Rob Geathers says he and Willie Anderson were the best during his tenure. *
"They called me from the locker room a few weeks ago," Geathers says. "It's great to watch them. I still feel like I'm part of them. I think they're going to be OK. The young kids look great. They've got a lot of guys that can play.  That's the big difference. They have the luxury of really good backups. When I came back for my second year, yeah, it was just assumed I was starting. It's not like that now. You get these veterans coming back in the spring and they're working for jobs."
You get the idea. Johnson is out of that Smith-Geathers old school who has become the dean of the D-line as the unit's sounding board. When he spent a year in Tampa Bay, he was still in the line's text message group. Geathers is still on one of them.
"Nah," says Smith, when asked if he's on a text tree. "The only way you can get me is if you know my number. I'm not on Instagram or Twitter or any of that stuff."
So he'll have a good time this weekend catching up with everyone. Call it an Old School Reunion. He's leaving the kids at home and bringing Kerry. Geathers is bringing the wife and kids. His nine-year-old son is a big A.J. Green fan and wants to be a receiver. Since two of his brothers and an uncle are NFL linemen, Geathers isn't so sure. "I think he'll be too big," he says.
There is the Georgia connection with Green, a big one for Geathers. He says the two best guys he played with in Cincinnati were Atkins, a Georgia product, as well as another SEC guy, Auburn right tackle Willie Anderson. But he thinks an old Georgia teammate could have been the best if middle linebacker Odell Thurman hadn't fallen prey to off-field demons after his big rookie season in 2005.
"I've been out a couple of years and I haven't really been around football," says Smith, who, like Geathers, retired after the 2014 season. "It will be nice to have a beer with Jumpy, be at practice, and visit people around the stadium that I haven't seen since I left."
He'll check out that defensive line, too.
"I like watching Carlos and Geno," Smith says. "We'll see how those young guys do."
Cincinnati Bengals host practice at Paul Brown Stadium Practice Fields 10/4/2017