Bengals president Mike Brown and Pats head coach Bill Belichick have been known to deal.
BLOOMINGTON, Minn.  - If the Patriots can keep the Eagles' inexhaustible defensive line rotation away from quarterback Tom Brady in Sunday night's Super Bowl, the headline is going to be New England head coach Bill Belichick joining George Halas and Curly Lambeau at the top of the list with six NFL championships.
But this week Belichick, always quick to include Bengals founder Paul Brown in any snapshot of the league's Mount Rushmore of coaches, did it again when he invoked Brown's name in the same breath with Lambeau and Halas.
"My father was the best coach of his time and Bill is the best coach of his time," Bengals president Mike Brown said this week. "In the late '40s and early '50s the Cleveland Browns were to the NFL what the Patriots are today. He saw that as a child raised in the Cleveland Browns area. He knew it and respected it and today he's doing the same thing in Boston where he's coaching the premier team in the league and has for a long time … I've always been appreciative of how he has commended my father."
On Wednesday, Belichick began one of his answers under the unyielding bright lights of this week offering his condolences on the December death of Pete Brown, Paul's son, Mike's brother, and the Bengals' estimable personnel man. Pete Brown, who spent his entire life avoiding the spotlight, had the league's biggest one trained on him in death.
"That was sad news," Belichick said. "I have a ton of respect for Mike and the organization and all they stand for and all they've done for us … He's a great man, his family is great and they've done a lot for the league."
The mutual respect is where to start with the four trades Brown and Belichick have pulled off during Belichick's 18 seasons in Foxboro. All kinds of trades.
Everything from Brown dealing him his all-time leading rusher (Corey Dillon) and all-time leading receiver (Chad Johnson) who had worn out their red carpet to this preseason trading a linebacker earmarked not to make the team (Marquis Flowers) for a seventh-rounder.
"We have the ability to talk plainly and clearly with each other," Mike Brown said. "I normally talk to Bill directly. What's good about it is the two of us can sit down and make a deal and we don't have to clear it. We just can do it. So that makes it easier to process."
Belichick has proven to be a fan of Bengals personnel under head coach Marvin Lewis and director of player personnel Duke Tobin, guys he's also known forever and can get on the horn. Belichick is the only coach that has been with a team longer than Lewis in the current NFL.
 Forget First 50 Bengals like Dillon and Johnson. Belichick plucked his long-time fullback, James Develin, from the Bengals' final 2012 cuts. Cornerback Troy Hill, an undrafted free agent in 2015, didn't last nearly as long in Foxboro but Belichick worked on Christmas Day to bolster his depleted secondary when he lured Hill from the Bengals practice squad. Flowers, originally a special teamer for the Pats, has played as many as 55 snaps from scrimmage in a game in certain packages.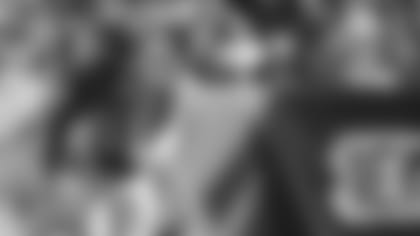 The Bengals traded Marquis Flowers to the Pats just before this season.
And Belichick hasn't shied away from Bengals free agents. Long before Patriot Nation became enraptured this season with running back Rex Burkhead's blue-collar versatility, there was the injury aborted New England career of defensive lineman Jonathan Fanene.
"I commend Bill's ability to take these guys and use them in very productive fashion. They go up there and do well," Brown said. "They use players to fit niches and it's a very smart way of going about it."
One of those deals was a Draft Day call in 2012 that had been discussed during the week. Thanks to the Carson Palmer trade, the Bengals had already picked Alabama corner Dre Kirkpatrick at No. 17 and when Belichick came up to the Bengals at No. 21 to take pass rusher Chandler Jones, the Bengals slid to No. 27 for Wisconsin guard Kevin Zeitler, a staple of the Bengals' four play-off teams the years he was there while picking up defensive tackle Brandon Thompson with an extra third.
Belichick shrugged when it came to the question of deals. And, it really is simple. He said it's a matter of both organizations being able to find a fair price for each other. Then he smiled and recalled the July 29, 2011 trade for Chad Johnson as the NFL Lockout ended.
The Ocho to New England for a fifth-round pick in 2012 and a sixth-round pick in 2013. The Bengals found A.J. Green's explosive running mate with that fifth-rounder in Cal wide receiver Marvin Lewis Jones while Johnson struggled getting synced up with Brady's computer and had 15 catches in 15 games with one TD during his lone season in New England.
"Some of those have worked out maybe a little better for one side than the other," Belichick said. "Certainly Mike got the best of the Chad Johnson trade. Still waiting for pay back on that one. I don't think its coming."
But while Belichick has his Chad, Brown has his Dillon. Everyone knew Lewis and Brown were getting rid of Dillon after he ended the 2003 season throwing his equipment in the Paul Brown Stadium stands. Dillon just recovered his helmet back in December when he was honored as one of the club's first 50 Bengals, but the Bengals took a little longer recovering from the trade.
Brown did well to get a second-rounder from Belichick on April 19, 2004, five days before the draft. And Maryland safety/cornerback Madieu Williams was a good get before he injured his shoulder late in his second season. Meanwhile, Dillon carried the Patriots to the Super Bowl title over these Eagles with a career year of more than 1,600 yards. The last two years in Foxboro weren't so pretty, but 2004 was a Picasso.
"We both made moves to improve our teams," Brown said. "We didn't have room for a player or a player wasn't manageable with us. He had a keen eye on all that. He would spot his opportunity. He's been effective in the deals he's made with us. Believe me; I wouldn't say we've done any better than he has."
Brown thought the Johnson move was a bold stroke. He thinks it stems from a 2009 pre-season game in Foxboro that Johnson not only played well, but kicked the winning PAT in a 7-6 game kicker Shayne Graham got hurt.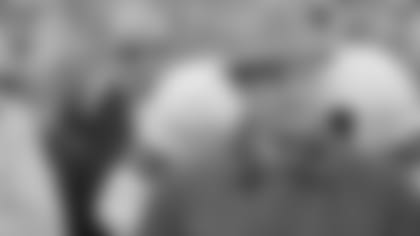 Bill Belichick has a Paul Brown connection.
"Let's not forget that Chad was a tremendous player with unusual quickness. There were a few years when he was right at the top of the receiver corps in the NFL," Brown said. "I think he saw that game where Chad had a real good performance, he kicked off, he kicked an extra point. All that may have caught Bill's eye."
They are talking about Halas and Lambeau and Brown this week. But they may as well be talking about Bill Edwards.
On Wednesday, Belichick recalled how he and his father, Steve Belichick, a player and coach under Edwards, visited Browns training camp when Paul Brown was the head coach. Edwards, Bill Belichick's godfather, was the connection as a high school teammate of Paul Brown in the early '20s.
"We have a long history. Bill Edwards and my dad were kids together in Massillon, Ohio," Mike Brown said. "Bill was the big-time player of that group of kids … Bill Edwards was a big, strong burly guy. He would have to be considered the star player … Bill's (Belichick) dad was part of his staff (at Vanderbilt)."
Belichick recalled getting to know Mike Brown during his days coaching the Browns for four seasons in the early '90s, a run that began in 1992, a year after Paul Brown's death. He admitted there was "a strain," being in the same division, but the AFC East has no such conflict with the AFC North.
"I've got a ton of respect for Mike and his contribution to the game and his background in football,' Belichick said. "And his role of leadership in the league at a lot of levels. Player organization. Playing rules."
How many NFL games has Brown watched in his 82 years? Enough that he always seems to end up rooting for one of the teams for a variety of reasons. He'll have one in mind Sunday.
"I find myself rooting for Bill when I watch his team play," Brown said. "We can trace back to our histories. He knows it and I know it."