*Captain Adam Jones plans to rally his guys in time for Thursday night's game at Paul Brown Stadium. *
On a day the Bengals saw someone named Trevor Siemian play like John Elway and Shane Ray have three times as many sacks as Von Miller in Denver's 29-17  upside-down victory in Sunday's sold-out Paul Brown Stadium opener, the 3-0 Super Bowl champions reminded them they're not vacating the top of the AFC anytime soon.
Suddenly, the 1-2 Bengals, who were so close to snaring the top seed in the Dec. 28 overtime game in Denver, are now talking about "gut checks," and "important," games as the Dolphins pile in to PBS Thursday night (8:25-NFL Network) in a prime-time game that has become crunch-time.
 "Gut check,' said Pro Bowl wide receiver A.J. Green. "We'll find out what we're made of Thursday."
Cornerback Adam Jones, already rallying a proud secondary, declared, "This is definitely a winning team. There won't be any lingering for Thursday."
Green, Jones, Pro Bowl left tackle Andrew Whitworth, and most of them remember how hard it was in 2012, the last time they were under. 500 outside of the 2013 Opening Day loss.
"We were (3-5) and made the playoffs, so it's a long road," said Whitworth, who has been here for six post-season runs in the last seven years. "I think that's the concern. You know these games are eventually going to count, so everyone you can steal is huge. We really need to steal one of these. It makes this week more important.  Every time you lose it just sets up you need a streak."
Whitworth has been around too long to call any game in September a must. But with the Broncos, Patriots, Steelers and, here they go again, the Ravens breaking fast, well, you get the idea.
"I don't remember that. I don't remember the last time we were under .500," said nose tackle Domata Peko. "But I do know the only way to go is up and to push ahead. We have to get back to 2-2."
It's not that the Bengals lost Sunday to Denver that left them so puzzled. After all, they are the defending Super Bowl champs.
But four sack-and-strip touchdowns by Broncos All-World pass rusher Von Miller would have made more sense than what happened Sunday:
-Never before Sunday in the Mike Zimmer-Paul Guenther defensive stewardship that began in 2008 has a quarterback struck the Bengals for two touchdown passes of at least 41 yards until a guy making his first NFL road start did it.
(How rare is that? in 2015 the Bengals gave up the second fewest pass plays of 40 yards in the NFL with six. It was also just six in 2014, then the third fewest. Two for TDs in the same game?)
-In the last 28 regular-season at PBS games before Sunday, the Bengals had taken down Super Bowl-winning quarterbacks Tom Brady, Aaron Rodgers, Russell Wilson and both Mannings.  But on Sunday, the guy who held Peyton Manning's clipboard while he won it all last season did what Peyton couldn't do and engineered a fourth-quarter comeback at PBS.
­-While the Bengals went 22-5-1 in the previous 28 regular-season games at PBS stretching back to Nov. 11, 2012, they held passers to a combined 68.8 passer rating and 35.8 percent on third down. But Siemian, a seventh-round pick in 2015, basically doubled it with a 132.1 while converting 50 percent of his third downs.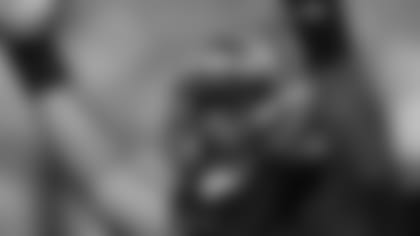 Domata Peko's run defense held up its end of the bargain in holding Denver to 2.3 yards per.
All this while the Bengals held the estimable C.J Anderson to 37 rushing yards on 14 carries, holding him to even under that 39-yard TD run back at Mile High that still galls them.
Playing eight men in the box to challenge Siemian's arm, the Bengals blitzed maybe a handful of times, figuring their four-man rush against a battered Denver offensive line would take care of the pressure and Siemian wouldn't be accurate enough under the heat.
"They put it on the secondary,' said cornerback Dre Kirkpatrick, who gutted out a calf strain to get back on the field late. "Obviously we didn't get the job done in the end. That's the thing that's frustrating. Players are going to make plays, but in the end you have to buckle down."
Working mainly out of a four-man rush, the Bengals sacked Siemian twice and hit him four other times. He had enough time to implement the double move route that Denver's receivers felt would make the Bengals corners "vulnerable."
"I don't think we confused him," Jones said.
Also missing was the Bengals corners' signature press coverage where they get up in the face of the receivers. But they uncharacteristically gave up a lot of cushion.  On the go-ahead touchdown drive from the Denver 49 in the fourth quarter, cornerback Darqueze Dennard couldn't tackle wide receiver Demaryius Thomas in space short of the sticks on third-and-seven and it turned into a 16-yard play. On the other side a few snaps later on second-and-eight from the Bengals 20, Kirkpatrick missed wide receiver Emmanuel Sanders after a short pass and he got 17 yards on mostly yards after catch.
"Played a little too soft," Kirkpatrick said. "When you've got a guy like that, it's hard to get him down with his movement. I tip my hat. They played a great game."
Word out of the Denver locker room was they called the double move, "The Pacman Play." They called it late in the game after they had got him with it early in the second quarter on Sanders' 41-yard TD, and when Jones went out with cramps they stuck with it. That's when Thomas ran by Chris Lewis-Harris for the 55-yard TD that sealed it with 4:23 left.
Sanders: "We game-planned all week on the double moves. In the first 15 plays, we had three or four double moves. We knew we were going to take our shots, even on Demaryius' touchdown. "
Thomas:  ""Watching film, you saw guys. They're great. They're the best group we've gone against this year, but they were vulnerable to the double moves."
Jones admitted he was "horrible," in the first half and said he shouldn't have slowed down when Sanders slowed down on what he called an out and up.
"Man, it wasn't our day. It wasn't mine," Jones said. "I thought I was on top (of the route). I guess I wasn't."
"No man," said Peko, shaking his head, when asked if thought Siemian would do that with those rushing totals. "That was the plan. Shut down the run and he got 40 yards or what-not. Just too many big plays. The last one was a nail in the coffin. That's the difference. They made the plays. We dropped two interceptions right in our hands.  Those are plays we usually make.  Penalties and mistakes, they killed us."
Not only did linebackers Vincent Rey and Karlos Dansby drop picks on a touchdown drive at the end of the half, nose tackle Pat Sims' third-down sack that would have forced a punt was eliminated on safety George Iloka's holding penalty.
And on Denver's field goal drive that got them back in at 7-3, two third-down penalties, including a curious unnecessary roughness call on Dansby hitting Siemian at the same time Denver was called for illegal motion, revived the drive. The Dansby play, on third-and-11 at the Bengals 40, was a killer because the Broncos would have had to scramble for three points.
"Any time you give the quarterback first downs through penalties like that on third down, you're going to have a day like we did today," Iloka said.
But Iloka and Jones said they weren't surprised Denver threw it 35 times after throwing it just 59 times in Siemian's first two starts. Vinny Rey said he was a bit surprised how many times Denver threw it on first down.
"I read an article how their receivers wanted the ball more," Iloka said, "and I was thinking, 'Maybe they will throw it more.'"
Jones said Siemian didn't do anything that surprised him.
"Bro, I'm trying to tell you, it wasn't him, it was me," said Jones in his post-game mea culpa. "If I don't give up that touchdown, it's a different game … It was mainly me. It wasn't that he did anything we didn't think he was capable of doing … Some of the calls were single-high (safety), so we already knew they were going to check into pass. They just had a better day."
But Jones was keeping the faith. He defiantly offered that the Bengals are a better team than the Steelers and Broncos, "but they did better in the fourth quarter."
"Everyone knows me. I'm going to take this on my shoulders," Jones said.
Cincinnati Bengals take on the Denver Broncos at Paul Brown Stadium in week 3 of the regular season 9/25/2016