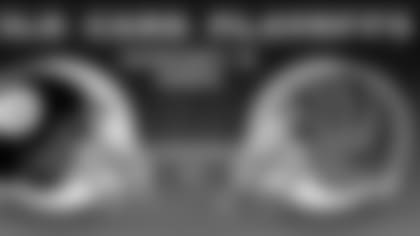 ](http://www.cincinnatibell.com/)Defensive tackle Bryan Robinson (foot) returned to practice for the first time in seven weeks Thursday and is probable for Sunday's AFC Wild Card playoff game against Pittsburgh. Although cornerback Deltha O'Neal (knee) was dressed in a practice in which the Bengals went back to wearing shells instead of shoulder pads, he was listed as the only player that didn't participate in 11-on-11. But O'Neal, as well as every other Bengal, remains probable.
A brief locker room sampling approved of head coach Marvin Lewis's decision to work in shoulder pads Wednesday for the first time in about a month.
"We needed it; it's a new season," said defensive tackle John Thornton, and right tackle Willie Anderson said, "We needed it. Guys kind of wanted to go at each other, guys like (middle linebacker) Nate Webster were looking to get into it. We went full speed with it just to make sure that are fits and pad level are right.
"We can't go into this game with any surprises. Pittsburgh can't come in here and hit us in the mouth and we say, 'Oh, time to play.' Can't do that. That's Pittsburgh's style. They're coming in here with their bats and helmets and we're going to have to have our bats and helmets."