GEORGETOWN, Ky. - Keith Rivers walked on the field with backup quarterback Jordan Palmer on Wednesday morning before a sparse crowd here at Georgetown College and quietly took his first official snap as a Bengal in a walkthrough.
Rivers wasn't running with the first group as Brandon Johnson continued to take the snaps at WILL linebacker, but that is going to change at some point. It may not be today, but SAM backer Rashad Jeanty had the morning off and Johnson is playing so well the coaches figure to try and get him and Rivers on the field at the same time in some packages.
Rivers got a hug from secondary coach Kevin Coyle before he moved to the defensive backfield, helmet-in-hand, to mimic Johnson's moves in the walkthrough.
Also getting a day off Wednesday morning in preparation for the night practice were right tackle Willie Anderson, running back Chris Perry, wide receiver Antonio Chatman, and cornerback Johnathan Joseph. T.J. Houshmandzadeh, Rudi Johnson and the other guys who have been resting hamstrings and other muscles were also out.
The practice began after a flurry of activity Tuesday night. Rivers' agent, David Dunn, confirmed his client signed a contract and while he wouldn't reveal terms he said both sides bridged some significant gaps.
The club also confirmed the signing without terms.
Dunn, speaking from California, concluded day-long negotiations with Bengals vice president Katie and Troy Blackburn late Tuesday night.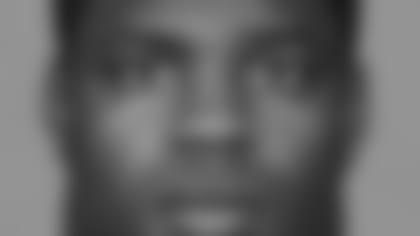 RiversThe sides apparently resolved their differences over the market of the ninth pick. Dunn was believed to be looking for the sharp increases over last year's deals that occured at Nos. 6 and 7 and included a 75-percent jump in some categories. The Bengals were probably looking at doing a deal near the five-percent rise in the rookie salary pool from last year and relating it to Ted Ginn's deal at No. 9 last year.
Dunn, who struck two of the biggest deals in NFL history with the Bengals for quarterback Carson Palmer, wouldn't discuss the negotiation's specific sticking points.
ESPN.com reported Wednesday morning that the compromise involves a six-year deal for the club and a voidable year for the player that shrinks it to five years.
ProFootballTalk.com reported Tuesday night that Rivers will make $4 million more than Jerod Mayo of the Patriots at No. 10 in the first four years and that he can earn as much as $23 million if the contract maxes out.
"I credit Katie and Troy for sticking with it in a difficult situation," Dunn said. "Keith was chomping at the bit the whole time because he wanted to be with his teammates. He's thrilled. Both sides were definitely motivated."
The Bengals were motivated simply because they anointed Rivers their starting WILL linebacker two weeks after they drafted him.
He was seen on the Georgetown College campus Tuesday night outside the building where the Bengals hold their meetings, signalling the end of a nine-day, 12-practice holdout that may have cost Rivers his starting job for Monday night's preseason opener in Green Bay. But that will probably be the only time he'll be out of the starting lineup.
The deal had a lot of moving parts, ranging from the huge contracts at Nos. 6 and 7, the projected slot for unsigned Derrick Harvey at No. 8, and Ginn's deal of last year. Given that the Bengals have so much confidence in Rivers' ability and maturity as well as knowledge of the position, any triggers in the contract have to be viewed as easy to hit.
Rivers, rated the best linebacker in the draft coming out of USC, is going to get plenty of work right away. The Bengals work in the morning and night Wednesday and then go to one practice Thursday, Friday and Saturday afternoons before leaving for Green Bay on Sunday. Rivers meets the press after Wednesday's first workout.
Rivers doesn't figure to suffer the same consequences that the most recent holdouts endured. First of all, it is shorter, and in 2004, running back Chris Perry got behind on the offense when he missed the first 19 practices and in 2005 David Pollack missed the first 19 days in trying to make a position switch from college.
Like Justin Smith, who didn't sign until the day before the 2001 season, Rivers is playing the same position he played in a college defense. Smith went on to post a career-high 8.5 sacks.