Rookie Keith Rivers is leading the Bengals in tackles after Sunday's NFL debut and still looks like one of their most solid No. 1 picks ever. But he believes if he had two more tackles they wouldn't have given up last Sunday's two biggest plays.
Which is maybe why he was a little too harsh and gave himself a D-minus for his first pro assignment.
"I have to keep working on the little things," Rivers said, and defensive coordinator Mike Zimmer knows he will.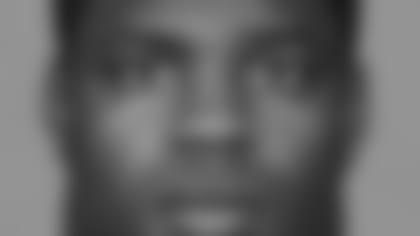 The Bengals got burned on a 42-yard double reverse for one touchdown and the other came on a busted double reverse for a 38-yard rollout by the quarterback. Zimmer said Rivers should have made the plays, but he was hesitant to pick him out because he didn't get much help from anybody.
"We had one guy ride a guy out of bounds like he didn't want to hit anybody and the reverse was just poor football. A lot of guys could have tackled him," Zimmer said.
Zimmer actually had a good call on Ravens quarterback Joe Flacco's rambling 38-yard touchdown run, and Rivers' alert and quick blitz forced Flacco's screwup.
"(Rivers) was supposed to stay high and he didn't stay high," Zimmer said. "Then the quarterback goes the wrong way."
"I was a little overzealous," Rivers said. "I was trying to play run and didn't really need to do that."
But the two snaps didn't put a dent in Zimmer's faith in his WILL linebacker.
"I fully expect he'll never make that same mistake again," he said. "He's a very conscientious kid. He was swimming a little bit during the game."
Zimmer had to keep reminding Rivers to get wider on the motion plays, things that should be second nature for an edge player. But he thinks he knows why Rivers and a lot of his guys were grappling out there compared to the preseason.
"They gave us a whole bunch of different things and we had some different things," Zimmer said. "We're learning a different language to begin with because we're still learning the system. Some of the checks. We added some things last week, so they're learning that, and the other team adds a bunch of stuff, so now we're learning four times as much. We made way more mistakes in this ballgame, most of them in the second half, than we have all preseason."
And Zimmer is in the habit of lighting up the whole unit, not one player. When asked what a healthy Chinedum Ndukwe would bring to the defense, Zimmer said, "You can kind of communicate with him and he gets it fairly quickly. Our safeties didn't insert very well in the running game the other day. Maybe we'll be a little bit better this week."