Besides some ribbing from his teammates, first-round pick Keith Rivers came out of his first Bengals practice in pads unscathed and should get some snaps in Monday night's preseason opener in Green Bay even though he won't be running with the first team right away.
Linebackers coach Jeff FitzGerald, celebrating his first first-round pick in 15 years of NFL coaching, couldn't contain his excitement.
"He looked good. He looked like he'd been working out," FitzGerald said. "It's well worth the wait. He's a great guy and a dedicated football player. It will make such a difference."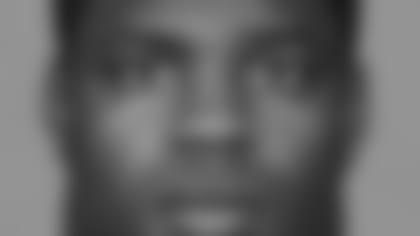 Rivers A scene Tuesday night in the linebackers meeting room shortly after he signed what amounts to a five-year $23 million deal showed why the Bengals don't think the 12-practice holdout is going to keep Rivers out of the starting WILL linebacker spot very long:
"He had just came in and said, 'I know what that call is,' " said middle linebacker Dhani Jones. "I said, 'How do you know? We didn't call it out yet.' He said, 'I can tell what it looks like on film.' He's aware and he's understanding. He's not a first-round draft pick for nothing. He didn't go to Michigan, he went to USC. That's all right."
Jones, the Michigan product, may find himself on the field at times with Rivers and Brandon Johnson, the guy that has played so well at Rivers' spot at WILL. FitzGerald said the Bengals have talked about putting Rivers and Johnson on the field together.
"The three best linebackers are going to play," FitzGerald said. "Brandon Johnson is a candidate to be one of the three best."
FitzGerald worked under Ravens defensive coordinator Rex Ryan the past four years and Ryan would sometimes have 12 or 13 defensive starters announced because of the different packages.
"Oh yeah, I could see that," said FitzGerald of a possible lineup that would have both Rivers and Johnson.
Rivers kept in touch with teammates such as Frostee Rucker, John Thornton and Pat Sims via text messaging ("Carson hit me up once," he said) and has a pretty good idea what's going on defensively.
"Practice is everything; even the first meeting is missing too much time," Rivers said. "But at this level it's a business and you have to let things run its course."
Defensive coordinator Mike Zimmer said Rivers' efforts to play Monday night will be aided by the fact there is only one day of installation left this week.