There is too much DNA and history here not to be a rivalry game.
Ken Anderson's brain is in Pittsburgh as the Steelers new quarterbacks coach, but his heart is in Cincinnati as the Bengals all-time leading passer.
Charles Richard LeBeau is now a defensive giant in Pittsburgh, but the Bengals were the one team that gave him a head coaching shot. Same with Marvin Lewis, the current Bengals head coach who studied under LeBeau in Pittsburgh and reached the same heights in Baltimore.
It goes on and on. Pittsburgh native Jon Hayes, the Bengals tight ends coach, played on the Steelers '95 AFC champs. LeBeau assistant Ray Horton is a Super Bowl Bengal.
And now add Mike Tomlin and Dexter Jackson to the passion play that will basically decide if the 2-4 Bengals are going to compete for the playoffs or of they'll check out by Halloween.
Jackson, the Bengals strong safety, played under the Steelers' new head coach in Tampa Bay for four seasons when Tomlin coached the secondary and helped the Bucs to a Super Bowl title.
Even though Tomlin was just 29 when he walked into the meeting room in 2001, he blew away the kids as well as the veterans.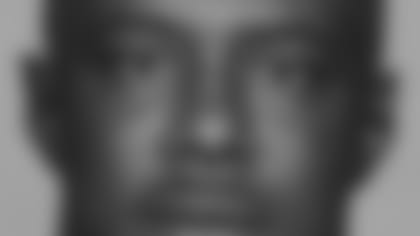 "Just the way he went about connecting to players even at that young age," Jackson said before Friday's practice. "And you knew right away just from his demeanor. The guys knew that we had something special."
Jackson was reminded a few weeks ago when Tomlin buzzed his cell with that signature encouragement.
"We were struggling and he was telling me, 'You've been there before, you know what it takes, you're the guy that's going to lead them out of it,' " Jackson said. "Very encouraging. He knows how to touch different people different ways. That shows his loyalty."
Jackson called Tomlin, too, after the Steelers coach's first couple of victories to congratulate him on what looks to be a seamless transition from the 15-year Golden Age of Bill Cowher even though Tomlin is talking the opposite tact.
He's not Bill-meddling with LeBeau's defense and on offense he's not screaming at quarterback Ben Roethlisberger after each interception. Even Roethlisberger observed earlier this week that the difference is Tomlin calmly makes players aware of problems with straight talk rather than with histrionics.
Tomlin looks to have found his niche as a CEO in letting his coaches coach.
"First of all, he's a great guy," Jackson said. "He's a family man, takes cares of his kids. If there was some kind of event like that he would show up with them. And he taught you that's what you have to take care of first. He would hang out with you, but if it was off the field, he made sure he was talking to you about something other than football."
Jackson, an avid fisherman, occasionally went on the boat with Tomlin. And what Jackson likes about Tomlin is that he never told him a fish story on or off the field.
"He tells you something," Jackson said, "and he means it. You have his word. Yeah, that means a lot to players."
Jackson won't find it hard to play against Tomlin. They talked last week and Jackson plans to talk to him before and after the game Sunday.
"It will be a war going against him," Jackson said. "But I'm looking forward to it because I know what to expect out of him and his players."
Jackson nearly became one of his players during the free-agent season of 2006. After his visit to Cincinnati, Jackson's next appointment was in Minnesota, where Tomlin had just become the defensive coordinator. But the Bengals put a firm offer on the table and Jackson, a Super Bowl MVP, was anxious to get back and the Bengals were coming off an AFC North title.
But he did notice the Vikes' microscopic numbers against the run that one season at 61 yards per game.
"That's college stuff," he said.
And Sunday will have a college feel to it, something right out of ESPN's Rivalry Week. Some Bengals were pushing the notion this week that there is no such thing as a rivalry in pro sports.
But left tackle Levi Jones begs to differ. "This is a fun game. Bengals-Steelers week and I put the Bengals first," Jones said. "It's a slugfest, a fistfight right to the end. What football player wouldn't like that? A fistfight right to the end? That's the rivalry."
The rivalry spawned some nasty moments with Joey Porter, the former Steelers linebacker that makes up for a stunning lack of taste off the field with a ferocity playing the game.
Porter is no longer part of the rivalry as a member of the Dolphins, but the battles with Jones spilled into a Las Vegas casino this offseason and Jones may end up suing him. Porter has already been fined by the NFL for jumping the solo Jones with a bunch of his friends.
But Jones has no problem finding new rivals Sunday.
"They put everybody over there," Jones said. "Whoever I'm going against I'll be battling. It could be (Clark) Haggans. It could be (James) Harrison. It could be (Troy) Polamalu. All of them. It's fun."
The other school of thought is that how can there be a rivalry if Cowher was 22-9 against the Bengals? But the Bengals have split the last four games and they are careful to use Pittsburgh as a measuring stick and give the Steelers too much credit.
"If we play our game the way we can play, people need to get to our level," Jones said. "But unfortunately we haven't been doing that. We've had some mistakes. We've shot ourselves in the foot. Hopefully we get it right and put it together."
The rivalry and standings say they have no choice.