The best and worst and biggest and brightest of the Bengals 2006 season.
SIX BEST THINGS ABOUT THE '06 SEASON: 1. Carson Palmer's return:
He'll be better next year. He wasn't as consistent or as sharp as last season as evidenced by his 62.3 completion percentage compared to 67.8, but the man was coming off major knee surgery and he still became the franchise's first 4,000-yard passer. His 93.9 passer rating was seven points off last season, but still among the top 10 in club history.
And if the special teams do their deal, he pulls off two of the most memorable back-to-back fourth-quarter comebacks in club history. As if he needed to validate his Pro Bowl-hood.
Some are nervous he spoke up so boldly about wanting input during the offseason. But look at it this way. He's got a good head on his shoulders, he wants to win, and with a $118 million deal he's a limited partner with the Brown family. You don't think Peyton Manning, Brett Favre and Tom Brady put in their two cents to management? Of course, the Pats listened to Brady on Deion Branch like the Bengals listened to Palmer on Jon Kitna, but he can try. 2. Draft picks:
Three of the top four came as advertised and you wonder where the team would have been if it didn't have first-rounder Johnathan Joseph, second-round Andrew Whitworth and fourth-rounder Domata Peko.
Joseph saved the crumbling cornerback play and looks to have Pro Bowl potential.
Whitworth started 10 games at left tackle in place of the more key guys on the team in Levi Jones and held up more than well. Except against exceptional speed rushers. But in wins against Carolina, New Orleans and Baltimore, he thrived against Pro Bowl-caliber competition, and looks more than ready to replace Eric Steinbach at left guard.
With veteran defensive tackle Sam Adams struggling with a bad knee, Peko stepped in and gave the Bengals major snaps. They finished 20th against the rush in '05, but Peko was a big reason they finished this year 15th in '06 and went through a stretch from San Diego's LaDainian Tomlinson to Pittsburgh's Willie Parker (six games) of not giving up a 100-yard rusher.
Plus, seventh-rounder Ethan Kilmer proved to be as advertised as a special teams staple and third-round supplemental draft pick Ahmad Brooks should be an interesting guy with spring camps and another training camp under his belt. 3. Pro Bowl right tackle Willie Anderson:
He signed an end-his-career-as-a-Bengal contract at the beginning of the season and then showed why he deserved it as he kept together a decimated, injury-riddled offensive line with Pro Bowl days against top pass rushers Julius Peppers, Derrick Burgess and name your guy from the Ravens. When Anderson had to leave the Indy game early against the Colts' Robert Mathis, it showed how much he means.
If he extends his consecutive start streak to 128 next season, he'll finish 2007 with 190 games as a Bengal. He'll be 18 games shy of Ken Riley's club record of 207 and in fourth place behind Riley, Reggie Williams (206) and Ken Anderson (192). He would pass in '07 such club icons as Tim Krumrie (188), Anthony Muñoz (185) and Jim Breech (181).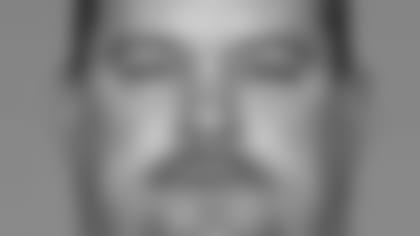 4. Rich Braham's appreciation:
You don't know what you've got till it's gone. They paved paradise when Braham basically broke his knee in the second week of the season and was lost for the year. Suddenly everyone knew what was meant by being a "pro's pro" and settling the offensive line and being a coach on the field for a young quarterback. To see one of the franchise's most anonymous and best players get the crowd's adulation Sunday was truly one of the season's best moments.
And during the game, it was clear how valuable a veteran center is against a dangerous, confusing defense like the Steelers. Eric Ghiaciuc, in just his 14th NFL start, snapped the ball at the wrong time twice and picked up five-yard penalties. He's improved a lot this year and has earned a spot, but it shows that experience can't be replaced overnight.
5. Division of Labor: With a 4-2 record in the AFC North, the Bengals are now 9-3 in what just may be the NFL's best division over the last two years. Should have, would have, could, have been 5-1, even 6-0 if the game in Baltimore started with 10 minutes left in the first quarter.
But even so, it was just four years ago the Bengals were winless in the division and as late as 2004 they started 0-3 in the division. Since then, they are 11-4.
6. Bengaldom in peak form: Give Lewis his due on this one. For the third straight year the Bengals set an attendance record at PBS as the sellout streak hit 28, 15 away from tying the record of 43 set at Riverfront from 1988-92. And when it comes to TV, the Bengals are a Seinfeld-Friends-MASH lock. For the third straight year the Bengals remain the most dominant TV program in Cincinnati by a huge margin.
The only show that came close wasn't a sitcom, but that reality series called Ohio State-Michigan on Nov. 18 that drew a 28.8 rating. But the next day the Bengals victory in New Orleans pulled an easy victory with 33.4.
(That's the percentage of market households tuned to the game.)
SIX MOST DISAPPOINTING THINGS OF '06 1. Linebacker David Pollack's broken neck:
His career is probably over and what a shame for a kid who has so much to offer as a player and in the community. He's one of the character guys everyone is talking about and it's one of the reasons the Bengals made him the 17th pick in the draft even though they were asking him to change positions.
Isn't this the season where so many things just left the team sick to its stomach?
Sure, every team has injuries, but they got the Bengals where they lived this year. Every one just seemed to hit a key guy.
Talk about sick feelings. Start back on Jan. 8 with Palmer writhing on the ground. Then go to center and left tackle, arguably the two most important positions on the offensive line. The losses of Rich Braham and Levi Jones hurt Palmer in his most delicate stages in his own rehab.
Then in the wake of Pollack's injury, the Bengals lost their most experienced linebacker, Brian Simmons, for virtually a seven-game stretch. Not only that, they lost their best special teams player after just two games in Tab Perry, and never really had their punt returner in Antonio Chatman.
And say what you will about defensive tackle Sam Adams, but if he hadn't done some cartilage damage to his knee against Green Bay in the preseason, who knows what kind of year he might have had? You would think the club has to let the guy get the arthroscopic surgery and see how he comes back in the spring before making any decisions on him. He showed enough flashes that he can help them if healthy. 2. Eight arrests:
And we're counting wide receiver Chris Henry's drug possession arrest from last season. That's ridiculous. You can't say the media overplayed it when it hits eight.
Can't happen. The Bengals have to look at themselves first, but so does the NFL. Cincinnati isn't the only team where it's a problem. It's virtually a daily NFL story and until the league comes up with something in concert with the NFL Players Association on discipline it's going to be a problem. But the Bengals can help themselves by taking red flags more seriously. It's no longer boys-will-be-boys.
3. December: To be at 8-5, to hold your own playoff destiny in your hands, and then to whiff in the last three games when one win would get you in has to stand as the most miserable moment of the Lewis era and top five for the franchise.
4. The Offense: Except for a midseason stretch, it never looked close to last year and you can blame injuries starting with Palmer, the offensive line, and wide receiver but that didn't stop them from flexing their muscles in mid-November in a big five-game stretch.
Yet to come out and score 13 points each against New England and Tampa Bay, go one for 10 on third down in Baltimore, get only 112 yards rushing against the Colts and their NFL-worst run defense, and manage just 17 points against the Steelers a week after Baltimore piled it up on them, well, this offense is supposed to be much better than that.
5. Special Teams: They've been so solid in the Lewis era that we've come to expect the routine. So a missed extra point in Denver and a missed 39-yard field goal in the last eight seconds of the regular season with the playoffs on the line are just things that make the skin crawl.
It's insane. Go figure. But it's just as insane to demand changes here. Long snapper Brad St. Louis battled some physical woes down the stretch, and it showed in the most inconsistent play of his career. He'll probably get some competition this year in training camp, but don't throw away six-and-a-half years of near perfection.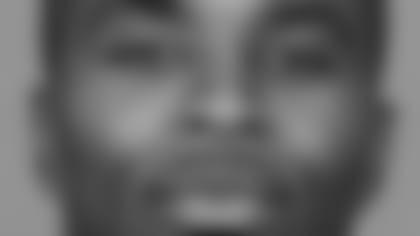 6. Starting Cornerbacks:
Tory James and Deltha O'Neal have both been to the Pro Bowl during their Bengals stints, but they just didn't give the team even close to that this season. Some will argue that O'Neal was slowed with a variety of injuries and that James finally found his age of 33, but whatever it was the lack of quality play at that spot killed the Bengals.
James doesn't figure to be back and if Lewis can find another corner that can tackle, O'Neal probably won't either. And that's really a shame because O'Neal has such great natural talent. But to go from leading the NFL with 10 interceptions and a Pro Bowl berth to having just one has to be more than injures. The theme of the week is, after all, it takes more than talent to win.
LaDainian Tomlinson MVP Award: Palmer. Has to be. When he's on and he's protected, the Bengals are tough to beat.
Drew Brees Offensive Player of the Year: RT Willie Anderson. The Cincinnati chapter of the Pro Football Writers of America voted him the team MVP (as well as T.J. Houshmandzadeh Good Guy) and it's a good choice. He kept the offensive line together during its year of crisis and, as usual, was never afraid to talk about team issues. If tight end Reggie Kelly is the conscience of this team, then Anderson is the heart and soul with the voice to match. Julius Peppers Defensive Player of the Year Award:
DE Robert Geathers. He became the club's first double-digit sacker since Alfred Williams in 1992 and John Thornton the other week called him "our best player on defense" because he can do so many different things. With Geathers a restricted free agent, don't be surprised if the club reaches a long-term deal with him in the next month or so.
Vince Papale Special Teams Player of the Year: Punter Kyle Larson. It's tempting to go with the 21st-century Papale in Ethan Kilmer, but Larson was rock solid this year and had the club's best punting season in the post-Lee Johnson era. His 38.6 net average ties Johnson (1995) for third best in club history, and his 44.5 average is the best since Johnson's 44.7 in his last season in 1998 and the sixth best in team history.
Reggie Bush Rookie of the Year Award: Co-winners. Joseph and Peko. Get a good look at them. Your kids will be wearing their jerseys.
Carson Palmer Comeback Player of the Year Award: Palmer. How many of you out there were saying 28 TDs, 13 picks, 4,035 yards as he was being carted off the field Jan. 8? He showed his commitment to his teammates and his contract in a grueling rehab that should end up in the New England Journal of Medicine.
Rich Braham Courage Award: Pollack. Could any of us have handled such a devastating circumstance so gracefully and well? NFL Fact and Record Book Award:
Wide receiver Chad Johnson for the two greatest games a wide receiver ever put together with 260 yards against New Orleans and 190 against Cleveland.
NFL Films Play of the Year: Johnson's 32-yard catch on fourth-and-one from the Carolina 35 with about nine minutes left in a game the Bengals trailed, 14-10, and ended up winning, 17-14, thanks to offensive coordinator Bob Bratkowski's brassy call. But the catch, a tumbling, stretching, vintage Gumbyian play was even better.
That was supposed to be the play that got the offense and the Bengals jump-started. The offense did get more aggressive from that day, but certainly not as consistent.
Dick Cheney Worst Misfired Play of the Year: The 4-4 Bengals were on the verge of blowing out the 6-2 Chargers in a huge win over one of the AFC's best teams that would get them back and breathing heavily at 5-4. But with the Bengals leading, 28-14, early in the third quarter, O'Neal let someone named Malcom Floyd get behind him for a 46-yard touchdown that made it a game at 28-21.
Look, you can talk about the missed extra point in Denver and the missed field goal against Pittsburgh all you want but if the Bengals beat the Chargers we're not even having this discussion.
The Al Gore So Close Big Play Award: The 4-2 Bengals are rolling and in a first-place tie with Baltimore and leading Atlanta, 17-13, at home as they come out of the locker room at the half.
On Cincinnati's first series, Palmer just misses a long bomb to Chad Johnson that would have made it a 24-13, game, set and match, and going into Baltimore the next week tied instead of a game back. But the Falcons go on to win and win just two more games the rest of the way.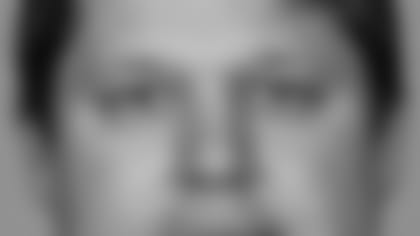 The Vince Lombardi and Tom Landry Assistant Coach of the Year Award:
Offensive line coach Paul Alexander and wide receivers coach Hue Jackson.
Alexander had to grapple with injuries all year while breaking in a new center and left tackle and while Palmer got hit a lot more than last year he also threw for more yards and the club scored a lot of points against big-time pass rushers.
Would anyone want to trade work days with Jackson with the different personalities he works with daily? Yet under Jackson's watch, Chad Johnson and Houshmandzadeh became the team's first two 1,000-yard receivers this season and Chris Henry caught a touchdown every four receptions with nine touchdowns on 36 catches. And Jackson also had to deal with injuries. How about losing his Nos. four, five and six receivers?
Bill James Most Telling Stat: In the end, the biggest injury of all may have been wide receiver Tab Perry (hip). Not only was he coming off the Bengals' best kick return season, but he had been the team's best special teams player and he had been groomed to replace tight end Matt Schobel on passing downs. Throw in the injuries to Braham and Jones, as well as third-down back Chris Perry, and it makes sense third down had to suffer.
Last year the Bengals converted third downs 42.9 percent of the time. This year it was 35.8. And that means everything because it leaves the defense on the field.
SEVEN BIGGEST QUESTIONS FOR '07:
1. CHARACTER: How do you define it, how do you scout it, how do you select it? All those things have to be looked at by Lewis and the front office. You can debate how much it means forever. But the fact is this team, for whatever reason, finished three games worse than last year's team after seven different players got arrested. Whether they were big contributors or not, the linkage is there.
2. LOCKER ROOM: Lewis did a great job last offseason piecing together the psyche of a team that blew up in the Wild Card game and got them ready to battle for the playoffs again with a 3-0 start. But he'll have to do it again because the locker room became combustible down the stretch of three straight losses.
For what it's worth, Chad Johnson doesn't seem to be the problem he was last year heading into the offseason. He's done what Lewis asked and checked his bravado at the door. But while the guy had a great five-game stretch that carried this team to the brink of the playoffs, he knows he'll have the same big-game questions following him after he caught 10 balls and no touchdowns in the last three games. 3. CHANGES:
Certainly it doesn't look like this thing needs to get blown up in a major way. The heartache tells you they're close enough, but clearly a few sticks of dynamite have to be placed around some spots in getting over the hump, and Lewis would be the first to tell you that he has to look at himself first.
Lewis is getting ripped for his lack of control in the locker room, but we're not dealing with a country club 2-14 team on the verge of open revolt. Heck, the veterans are backing him when he talks about selfishness. But he does have to re-evaluate how he controls a game and the sidelines. Game operations as it were.
4. DEFENSE: For the third time in Lewis' four seasons, the Bengals finished 28th or lower in NFL defense. This time around, in defensive coordinator Chuck Bresnahan's second season they finished No. 30, their lowest ranking in offense or defense since the NFL went to 32 teams in 2002.
Lewis has to live with the media tag "defensive guru," (he proved it, we didn't make it up), yet it's hard to see him bringing in a third coordinator in five years, or even overhauling some of the staff. Remember, it's a defense that lost key players for virtually the entire season in linebackers David Pollack and Odell Thurman. But the big question may be if he has to get involved knee-deep like successful offensive head coaches such as Mike Shanahan and Mike Holmgren.
Here's a word for the defense, though. Stat-wise they are No. 30, but they played better than that. If the offense played like last year, this defense would have finished higher than last year's. A big reason the Steelers rolled to 207 yards on the ground on Sunday is because the offense scored just three points in the first 47 minutes and Pittsburgh was able to keep pounding it. No defense is going to be able to hold up against that for 40 out of 60 minutes. 5. RE-SIGNING JUSTIN SMITH:
Tough call. Smith is a fine, productive player. But he's going to be looking for some big-time money and the fact is in six years he's never had a double-digit sack season. He had 1.5 sacks in the last 10 games and finished with 7.5.
It may be hard to throw down big money on a player who has been on one top 10 defense. It also may be hard for the No. 30 defense to let one of its best walk.
As for cornerback Tory James and left guard Eric Steinbach, they seem to be clearer cut cases of no. At 33, James clearly struggled more than he ever did at 32, and Steinbach is going to get tackle money from somebody and Andrew Whitworth is warmed up to play.
And it looks like Palmer has already made a decision on tight end Reggie Kelly and running back Kenny Watson in openly calling for the team to re-sign them. Will management agree?
Don't look for wide receiver Kelley Washington to re-sign.
6. RESTRICTED FREE AGENTS: Defensive end Robert Geathers, linebackers Landon Johnson and Caleb Miller, right tackle Stacy Andrews, defensive tackle Shaun Smith and cornerback Greg Brooks.
Cleary if the club doesn't get a long-term deal with Geathers, it needs to drop the biggest tender on him (figure $2 million) to stave off teams. And, unlike past years, the Bengals have more than one guy that could get pursued if they just put the standard tender out there. Johnson may be a little small, but his toughness and versatility are appreciated.
And you've got to figure that Andrews is going to interest someone with his size and athleticism. Although he's not a starter, he played well at guard in some key games and do they just throw away the three years they spent developing him from basically scratch?
7. ODELL THURMAN: Lewis left no doubt he was furious with the guy when a DUI on top of his four-game NFL suspension for substance abuse got him booted for the season. Lewis couldn't wait to chuck Thurman's stuff out of his locker and even though Thurman could only use Paul Brown Stadium as a place to meet his rehab people, Lewis told him to get lost anyway.
He's eligible to be back for training camp. But is Lewis ready to take on the headache? To risk it? There's no question the defense missed him. He might not have known what he was doing half the time and he absolutely killed them in the first Pittsburgh game last year. But try and find his five interceptions, four forced fumbles, and one touchdown on the stat sheet and good luck.