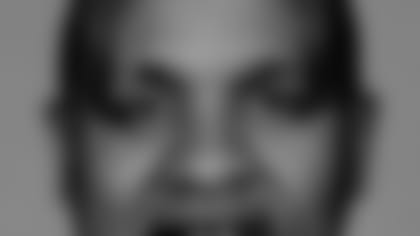 New Lions head coach Rod Marinelli is reportedly considering one of the Bengals' most productive assistant coaches for his offensive coordinator in wide receivers coach Hue Jackson.
Reached at the Senior Bowl in Mobile, Ala. Wednesday afternoon, Jackson wouldn't confirm published and other reports that he's at the top of Detroit's list, or if he has interviewed with Marinelli or Lions boss Matt Millen while in Mobile. But a check of each of their resumes showed that Marinelli and Jackson worked together at Arizona State for three seasons in the early '90s when Jackson called the plays for quarterback Jake Plummer.
The Lions certainly have a need for what Jackson can bring them. The Detroit offense has failed to get off the ground despite drafting wide receivers with their first-round pick in each of the last three drafts. Jackson, 40, had never coached receivers until he arrived in Cincinnati in 2004, but during his two seasons here Chad Johnson and T.J. Houshmandzadeh had the two biggest years in club history for a 1-2 combo.
Houshmandzadeh had a breakout year under Jackson in '04 with 73 catches for 978 yards to team with Johnson's AFC-leading 1,274 yards. Then last year the pair would have become the first two receivers in Bengals history to each gain 1,000 yards in the same season if Houshmandzadeh didn't miss two games with a hand injury. They still surpassed '04 with Johnson setting a franchise-best 1,432 yards and Houshmandzadeh racking up 956.
Plus, Jackson oversaw third-round pick Chris Henry's first season in which he led all rookie wide receivers with six touchdowns.
Jackson has been around the block. While he was the offensive coordinator at USC, he recruited Heisman Trophy winners Carson Palmer and Matt Leinart. He remains the answer to a trivia question as the only Steve Spurrier offensive coordinator to call a game, doing it while with the Redskins in 2003 when he took over the play calling for a couple of games. As well as Bengals head coach Marvin Lewis, Jackson has worked under John Robinson, Steve Mariucci, and Marty Schottenheimer.
Another landing spot could be Denver and a reunion with Plummer as the Broncos seek to fill their coordinator job, vacated by new Texans head coach Gary Kubiak.
Johnson has denied he had an altercation with Jackson at halftime of the Bengals playoff loss to Pittsburgh and Johnson has been adamant before and since that he has a close relationship with Jackson.
"Chad has never had a problem with Hue. Chad loves him," said a source close to Jackson.