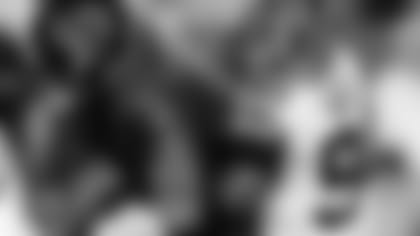 Chris Smith, flinging down Texans rookie quarterback Deshaun Watson, filled the bill for a year.

With new left tackle Cordy Glenn counting $11.25 million against this year's salary cap out of the estimated $15 million they had reserved for free agency, it's believed the Bengals have narrowed their focus when it comes to keeping their own free agents.


Pre-Glenn it had been a formidable list. But expect more reports like the one The Cincinnati Enquirer delivered Tuesday. The Browns raided the Bengals for defensive lineman Chris Smith after the Bengals couldn't touch what has been reported as a three-year deal for $4.6 million annually. With Glenn taking up cap space and line space, it also doesn't look like there is room for right tackle Andre Smith. It's unclear where it leaves long-time Bengals cornerback Adam Jones and punter Kevin Huber.

But at the NFL scouting combine a few weeks ago the Bengals indicated they want to re-sign two of their starters in center Russell Bodine and tight end Tyler Eifert. That may be all the room they have.

Chris Smith was a bright spot last season after arriving from the Jacksonville bench in a spring trade. He played a career-high 35 percent of the snaps and logged three of his 7.5 career sacks as an effective pass rusher at both end and tackle. He also participated in 88 plays in the kicking game, but with 11 draft picks look for them to try and find one as a replacement.


A look at the top 10 40 yard dash performers of the 2018 NFL Scouting Combine