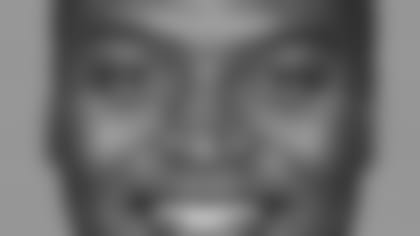 A Bengals team that always didn't play like one last season got a lift in the offseason Tuesday when two locker-room leaders hooked up on some nifty teamwork to bring back tight end Reggie Kelly for three more seasons.
"Awesome," said quarterback Carson Palmer when told the Bengals had retained his locker mate during a dangerous game of free agency. "That's the best thing to happen to the Bengals in a long time."
And Palmer is a big reason why. Before the Bengals quarterback phoned him Tuesday, Kelly very well could have been headed to Oakland or Arizona.
"To be honest with you, Carson called me a few hours ago and that kind of pushed it over the top for the Bengals," Kelly said Tuesday evening. "He told me how much they wanted me back and that went into the decision quite a bit. Carson would be a great lawyer. That was about the time I figured I was coming back."
According to agent Jimmy Sexton, Kelly agreed to a $9 million deal. The Bengals don't comment on contracts until they are signed, but the verbal agreement figures to get signed off this week.
And another Sexton client could be on the horizon. Quarterback Patrick Ramsey, a guy head coach Marvin Lewis covets, has drawn inquiries, Sexton said. The Bengals wanted to trade for him last year, but lost him to the Jets and New York has since released him.
The Bengals bid to re-sign safety Kevin Kaesviharn may have taken a hit because their salary cap space probably shrunk by more than half with Kelly's cap number figuring to be in the $1.5-1.8 million range. Plus, Kaesviharn is getting play from the same cap-rich Cardinals and a New Orleans team that paid linebacker Brian Simmons when the Bengals wouldn't.
"I left a lot of money on the table," Kelly said. "I gave up something, but that's part of being a team player. I measured everything. The money, the fit. I didn't think it was going to happen until this afternoon. Then I realized it and I hope to finish my career a Cincinnati Bengal. That would be an honor."
The honor belongs to the Bengals. Kelly, 30, has helped anchor a ground game that produced two franchise-best seasons for running back Rudi Johnson and his 4,221 yards over the last three seasons. But as important as Kelly is in the running game, he's as valuable in the locker room as head of the Bible study and resident spiritual leader.
Palmer, who has called Kelly the best teammate he's ever had, is convinced Kelly could have gotten more. Especially from the Raiders. And the Cardinals have more than $20 million to spend in free agency while the Bengals have less than $3 million.
"I know the Raiders were pumped up about him," Palmer said. "It's such a big signing for us because of leadership and class and all those things he brings to the table. I mean, it's not just a few guys that respect him. Everybody in that room respects him. And I not only respect the guy, I like him personally. He's my (neighboring) locker mate.
"And he's such an integral part of what we do offensively. It's just a big relief that he's back. It's a great move by our guys to get him back."
The ramifications of the move remain to be seen. Earlier Tuesday the Bengals got whisked out of the Joey Porter derby with several other teams at the hands of his quick deal with the Dolphins.
It's believed that the Bengals had a tentative visit set up with Porter but they didn't make a formal or specific offer. And the club still would have had to get over the huge obstacle of giving a 30-year-old linebacker more than $20 million guaranteed while taking the franchise tag off Justin Smith, a defensive end who is two years younger and plays more than 90 percent of the snaps.
So Kaesviharn is next on the list. His agent didn't return calls for the fourth straight day Tuesday. That could indicate a deal brewing, or that other teams getting involved. Seattle and the Giants have been mentioned as potentials for him.
If the Bengals re-sign Kaesviharn, they may have to redo some other deals. But it wouldn't have to be immediate since they don't have to have their draft picks in the fold until training camp.