The Bengals defensive line lives in the real world. Sunday in Kansas City is no reality show. This is a reality check and no one knows it more than the guys up front.
"We've been called soft and all that stuff," said Bryan Robinson, who wouldn't elaborate this week. "It's an inside deal. An inside deal.
"We look at the tape and we understand that we're doing exactly what we're asked to do. But we can do better. We can do more. We understand that. Especially this game."
This game has all the intrigue of a buzz cut. The Bengals look to be down to four linebackers again. Kansas City's Larry Johnson, the NFL's most prolific running back the past two seasons, has been grounded and grumpy.
"We're preparing for a heavy dose of the run, " said defensive tackle John Thornton, and Robinson added, "I hear they're going to give it to him and the way we've been playing, they should."
But you can get a lot of reasons why the Bengals defense is playing like this, which is fourth worst against the run, fifth worst against the pass, and dead last in scoring.
Start with two of Sunday's projected starting linebackers, Dhani Jones on the strong side and Anthony Schegel in the middle. Neither took a snap with the Bengals until September. Take the lone backup, Corey Mays. He didn't take a snap here until after the last game.
Which is the leading reason why the Bengals are giving up 152 yards per game rushing. And this veteran defensive line knows that when things go bad, Larry Johnson isn't the only thing going downhill.
So Thornton said that head coach Marvin Lewis has challenged his unit this week. "With everything going on with the defense, he wants his most experienced group to lead the way," Thornton said. "I think as a group we know how we play and we have to go play well."
It's a great opportunity for the Bengals defense against a proud offensive line that has struggled.
This is a different deal than the last two times Cincinnati played in Kansas City the past two seasons. Gone are the offensive line's pair of Hall of Famers in tackle Willie Roaf and guard Will Shields. Gone is a lot of the movement and pulling schemes in an effort to get to the perimeter.
"They've still got a very good player in their center, Casey Wiegmann, who can move and pull; he does a great job," Robinson said. "Brian Waters (three-time Pro Bowl left guard) is probably their second best lineman. They're more of a smashmouth team now, more power, and we've got to be ready for that."
The defensive line has the guys playing in the real world. Asked if Sunday is a must game, Robinson didn't hesitate to go where few of his mates went this week.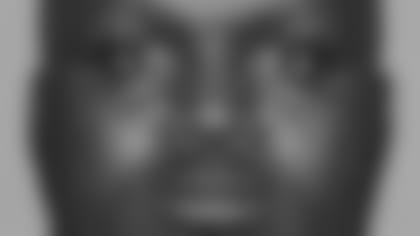 "People are shying away from that but, yes, I think it is. We don't want to go down 1-4," Robinson said. "I believe it is. A lot of people try not to put that emphasis on it, but it has to be as far as I'm concerned. We need to win this game. We need to come home with that feeling again and you know the Chiefs feel the exact same way."
A win is the only thing Justin Smith can talk about. Smith, the Bengals seven-year right defensive end, returns to his home state playing in his 100th NFL game and 100th straight, giving him the longest streak on the team now that right tackle Willie Anderson isn't playing.
Smith has had just 4.5 sacks since he put three on the Chiefs in last year's opener and none this year, a span of 19 games. He won't get Kyle Turley again (it will be free agent Damion McIntosh), but it's not on his mind.
"No excuses. I should have sacks and I don't have any," Smith said. "I don't care that it's 100 games, or Missouri, or how people are criticizing me. I don't care about that. We need a win. That's all I'm thinking about. If we can win the next 12 and I wouldn't get a sack, I'd take that. I'd rather have the wins and we need a win now."
Reiterating what he said last week, Smith is excited about the Bengals rushing more straight upfield.
"I think we can get in a comfort zone dong that," he said. "But we can't talk about it, we have to do it."