Ken Zampese is starting to see all kinds of backup quarterbacks in his dreams as free agency nears and the Bengals prepare for the possibility of life without Jon Kitna.
Young and inexperienced. Old and seasoned. Middle-aged and on the crossroads. But Zampese, the Bengals quarterbacks coach, is seeking the same traits of reliability and production from such a diverse pool.
With free-agency set to begin Friday and their radar on quarterbacks, the Bengals are on others' radar. The agent for defensive tackle Sam Adams said Wednesday his client is interested in re-joining head coach Marvin Lewis in Cincinnati.
Adams, who turns 33 in June and has one Super Bowl title with Lewis under his belt, is interested enough that he called Bengals right tackle Willie Anderson on Wednesday to let him know he'd like to check out a club that Adams agent Angelo Wright calls "on the cusp of the Super Bowl." That was hours after the Bills released him.
Zampese has been immersed in names he can't reveal, but he knows what he and the Bengals want.
"You need a guy that can play to a level with which we can win," Zampese said. "And a guy who understands he's going to have to perform without many reps in practice. But you need a guy who is going to get better with more reps. It's a unique ability."
SAMPLING OF FREE AGENT NFL QUARTERBACKS
Name
Team
Age
NFL starts (Career/'05)
Comment
Tony Banks
Texans
Turns 33 April 5
78/0
Hasn't started last two years; .449 winning percentage with 72.5 passer rating
Charlie Batch
Steelers
Turned 31 Dec. 5
48/2
Hometowner probably re-signs with Pittsburgh
Jeff Blake
Bears
Turned 35 Dec. 4
100/0
Hasn't started since '03, .390 winning percentage; too much water under the bridge
Todd Collins
Chiefs
Turns 35 Nov. 5
17/0
Has won 10 starts, but hasn't started in last eight seasons
Jay Fiedler
Jets
Turned 34 Dec. 29
60/0
Coming off successful shoulder surgery; Closest to Kitna specs
Jeff Garcia
Lions
Turned 36 Feb. 24
86/5
Thrown nearly twice as many career TDs than picks, but aging as he comes off a broken ankle
Tim Hasselbeck
Giants
Turns 28 April 6
5/0
Undrafted, untried guy with some talent but just 177 NFL passes
Damon Huard
Redskins
Turns 33 July 9
6/0
5-1 as starter but hasn't done it since 2000; Thrown one pass in last five years
Jon Kitna
Bengals
Turns 34 Sept. 21
79/0
Three years removed from NFL Comeback Player of the Year; Cincinnati's first option
Jamie Martin
Rams
Turned 36 Feb. 8
8/5
Could toy with retirement, but No. 7 in NFL fourth-quarter passing with 3 TDs
Shane Matthews
Bills
Turns 36 June 1
22/0
11-11 as starter, but hasn't done it since 2002 and no snaps as Bengals No. 3 in '03
Josh McCown
Cardinals
Turns 27 July 4
22/6
Too young and good to back up a Pro Bowler
Sage Rosenfels
Dolphins
Turns 28 March 6
2/0
Has big arm (a 77-yard TD in '05), but hasn't used it much with 109 NFL passes
Chris Weinke
Panthers
Turns 34 July 31
16/0
Hasn't started in four years; Had one 300-yard game but 19 picks in '01
Kitna is clearly the best fit because of his knowledge of the system, but he has played better as the starter than he has since becoming Palmer's backup two seasons ago. But Zampese emphasized that Kitna got better the more work he got. He played better in the playoff loss to Pittsburgh than he did in the loss in Kansas City the week before.
Kitna has told the club he seeks a spot where he can compete for a starting job rather than sit behind a Pro Bowler. Even as the dispute over the collective bargaining agreement between players and owners puts the worth of this year's salary cap in doubt, Kitna on Wednesday remained unflappable.
"Everybody would like to make more money," Kitna said. "But for me, it's more about finding a job."
Compounding the problem is that no one knows when quarterback Carson Palmer is going to be healthy enough to start after his rehab from reconstructive knee surgery. Are the Bengals looking for a guy to start the opener? The first month? Until midseason?
"You have to prepare like Carson won't be ready early in the season," Zampese said. "Obviously the guy is going to be getting most of the work in the spring minicamps. There are certainly all kinds of quarterbacks and we're going to have options."
Young and inexperienced? Try Tim Hasselbeck and Sage Rosenfels. Both can get it down the field and have fans in personnel departments around the loop. But they've hardy played. Rosenfels does have a Bengals connection in wide receivers coach Hue Jackson, a member of the Washington staff in 2001 when the Redskins selected Rosenfels in the fourth round.
Old and seasoned? Try Tony Banks, Jeff Garcia and Jeff Blake. Among them they've started 263 NFL games, but Banks, 33 next month, is the youngest, and only Garcia started a game last year. (P>(Don't hold your breath on Blake returning. There were a lot of bruised feelings both ways when he left at the end of the 1999 season.)
The Kitna clone? Try Jay Fiedler, 34, who has started most of his 60 games for the Dolphins. Kitna has 79 NFL starts. Like Kitna, 34 in September, Fiedler has gone back and forth between starting and backing up. Like Kitna, Fiedler has taken teams into the fire of playoff runs. Fiedler also has one more victory than Kitna (37-36) in their starts.
But Fiedler, cut by the Jets last week, successfully underwent shoulder surgery in the offseason. Agent Brian Levy said last week he had yet to hear from the Bengals.
A potpourri? How about Anthony Wright of the Ravens, who hasn't bombed out yet as a starter or as a backup and is in the middle at 30 years old? Or Damon Huard and Todd Collins, who have been backups for years but don't have a lot of snaps to show for it? You can put Jamie Martin in that group at age 36, a guy with just eight NFL starts said to be pondering retirement but a guy who also seems to put up good numbers no matter the rust. He's also got a Bengals connection in Zampese from their days in St. Louis.
And then there are options not yet on the board. The Steelers are supposedly getting ready to cut Tommy Maddox. He has baggage, but he's also got an arm that can get the ball downfield to the Bengals wide receivers. Like Kitna, he's also an NFL Comeback Player of the Year.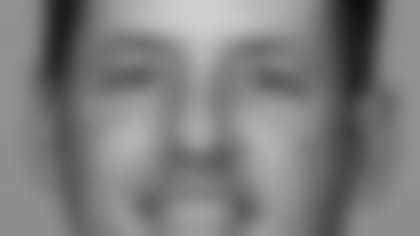 "There are all sorts of ways you can go," Zampese said. "The young guys are good because they offer stability, guys that can be with you for four, five years. But the older guys have that experience you may need right away against a tough schedule. It will be interesting."
Adams, the talented 340-pound run-stopper at the heart of Lewis's record-setting defense in Baltimore that won a Super Bowl in 2000, got the word Wednesday from the Bills. He has made no bones about his desire to play for Lewis again, a guy with whom he has stayed in touch.
Adams's playing time in Buffalo dipped sharply under former head coach Mike Mularkey this past season in what has been described as a personality conflict. But Mularkey didn't survive, and neither did Adams in the new regime, and now he seeks a fresh start.
"He's the kind of guy that can get you over the hump," Wright said. " A guy you can put in a big game and he's going to respond. There wasn't much direction in Buffalo, but I think he'd like to be around people like him and where they have a direction that is going up."
Anderson, who worked out Wednesday with Bills linebacker Takeo Spikes in Atlanta, was pleased to get the phone call.
"You put him with the guys we already have there, and that would really help us," Anderson said. "Look at how he helped Takeo run around in Buffalo and look at the young linebackers we have."
Even though the CBA is still in doubt Wednesday, it's pretty clear the Bengals want to first address the backup quarterback need and go from there as the labor situation unfolds.